Rick Carlisle's team sank in the fourth quarter, in which he received 34 points. Doncic was very lonely. Fifth loss in a row for the Mavs.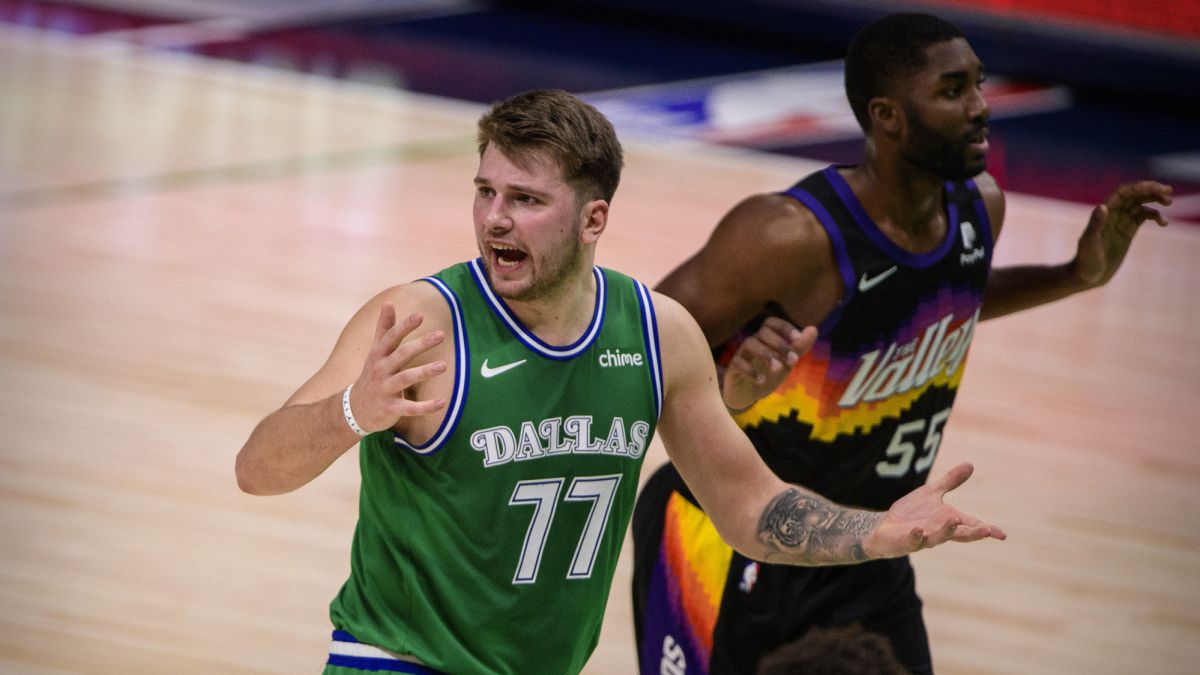 Problems, problems and more problems. It's what the Mavericks have, they are sinking into a bottomless pit that is going to have a hard time getting out ... if they ever do. The Texan team has added, at home and against the Suns, its fifth consecutive defeat, which aggravates its particular crisis just a few hours after its star, Luka Doncic, blurted out that "it seems we don't care. The Slovenian has not found the reaction he expected among his teammates and has been more alone than ever: 29 points, 8 rebounds and 7 assists, but only two baskets in the entire last quarter, which he arrived fused and in which he could not con all. Porzingis continues with physical problems and is conspicuous by his absence, the consistency of the team crumbles during each game, the defense is a box and nothing works as it should. Against the Suns, after three more than acceptable quarters, Dallas received 34 points in the last 12 minutes, in which he allowed 57.9% in field goals and 83.3% in triples, in addition to 16 points and 5 assists of a Chris Paul who did what he wanted with his defenders and finished the clash with 29 and 12 respectively.
So much loss leaves the Mavs in 13th position in the West, a worrisome place in a season where every game counts. Anything that is not won now will be restricted in the end, and being closer to the Pelicans and Timberwolves than to the playoff spots is a clear sign that something is wrong. The hypercompetitiveness of the West causes havoc and does not let the Mavericks breathe with less and less margin for error and that last year they saw everything very beautiful at the beginning of the project, with a stellar Doncic and a growing squad. Months later, without having made a single move in the market, it is found that Porzingis is made of glass, Hardaway (19 points against Phoenix) could have lived a merely sweet moment, and that the rest of the squad (Finney-Smith, Cauley -Stein, Brunson, Powell ...) is worth what it's worth. And, above all, it has been found that no matter how good Luka Doncic is, only against the world he does not go anywhere.
The Mavs, who are 8-12 (the Spurs unexpectedly occupy eighth place in the West, at 11-9), now have a complex schedule: first they will repeat against the Suns, and then they will face the Hawks and twice the Warriors. And the worst thing is the sensations, having fallen by 25 points against a Rockets without Harden, not having been able to with Denver and losing twice to a Jazz on a streak. In addition, if we extend the streak we go to 2-8 in the last 10 games, and you always see symptoms that something is not working, especially in relation to specific sinks at some point in each game that causes the rival to Escape into the luminous and the game is over early. Against the Suns, aside from the usual defensive disaster, Dallas has thrown with 43.5% in shots from the field in the fourth quarter and ... 2 of 10 in triples. And, beyond Doncic and Hardaway, only Cauley-Stein has passed 10 points in the game (14). So, complicated.
For their part, the Suns smile (very) slightly. They go 10-8, add their second consecutive victory after five defeats in six games and settle into sixth position in a very tight West. Chris Paul is beginning to show a lofty version (his, on the other hand), averaging 15.6 points, 4.6 rebounds and 8.7 assists at 35. And Ayton dominates the boards with solvency: against Dallas, 18 points and 17 rebounds, to which he has added 4 assists. And all without Devin Booker, who was having an extremely rare season and has not played in four games. The star's injury is another point that the Mavs have failed to use: one of many. In addition, the Suns have had good minutes from Mykal Bridges (14 points), Langston Galloway (12) and Jae Crowder (another 14, with 4 of 9 on triples). And they have launched 45.5% from abroad, an excellent figure sponsored by a Paul who is finding his teammates with solvency and driving his defenders crazy, something they know well in Dallas. Doncic's Mavs go under. A little more. I said: problems, problems and more problems.
Photos from as.com