Carlos Sainz deciphers the Ferrari
The second day of testing at Fiorano with the 2018 SF71H served to work with different settings and get used to the behavior of the car.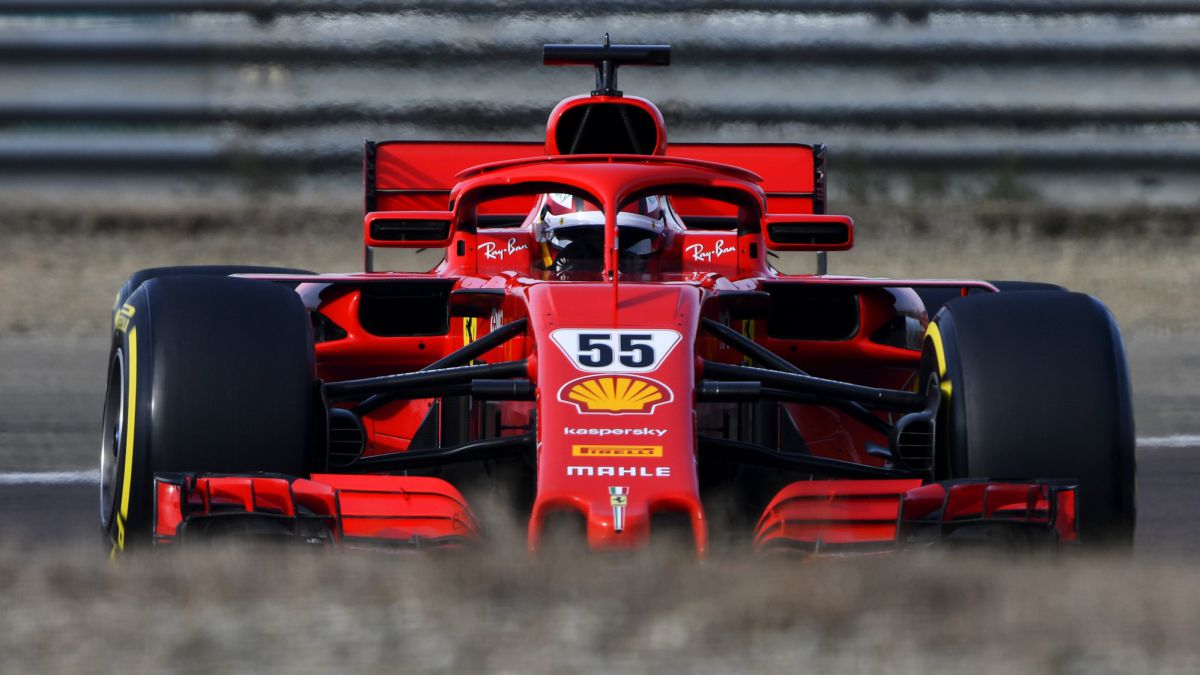 On a sad day for Spanish motorsports, Carlos Sainz continues to consolidate his steps at Ferrari. This Thursday he completed his second test session, this time only in the morning, exceeding 50 laps with the 2018 SF71H at the Fiorano circuit. The objective, according to sources present, was clear and simple: to go around, many, and get used to the car and the messages from the team. The important thing is that everything went according to plan. Mick Schumacher got on in the afternoon and will repeat on Friday together with tester Callum Ilott.
On this day he worked in greater depth on the set-up changes to feel, for example, the differences in the behavior of the car playing with heights, ailerons or different configurations. The times table is confidential and there is also no number of laps. In any case, the competitiveness of the Madrilenian is beyond doubt and from his first laps he was at the height of Charles Leclerc. The Monegasque already said: "I have not had to give him any advice, if he is a Ferrari driver he knows what he is doing" ."It is not the 2021 car"
"It is a test that will help me to adapt to the team as soon as possible. It is not the 2021 car, the sensations will change when I can test it, but with this 2018 car I can test the steering wheel , some starts, procedures that an F1 driver has to learn, and also talk to my engineer on the radio. To be able to work with all the mechanics and engineers ", explained the pilot about his first laps with the Ferrari.
The asphalt work was completed at least until the preseason tests, March 12-14 in Bahrain and two weeks before the first grand prix in 2021, also in Sakhir. During February, apart from the efforts in the factory, some kind of media event is expected to officially present the team, although Binotto already announced that the SF21 will not arrive until training. Although the base is the 2020 SF1000, the entire rear has been redesigned and the engine is also completely new, to correct the weaknesses of the predecessor.
Photos from as.com