Carlos Alcaraz: "I dream of a Grand Slam and number one"
As soon as he finished his match against Dellien in the Australian Open preview, Alcaraz spoke to AS via Teams to talk about the calm with which he takes his success.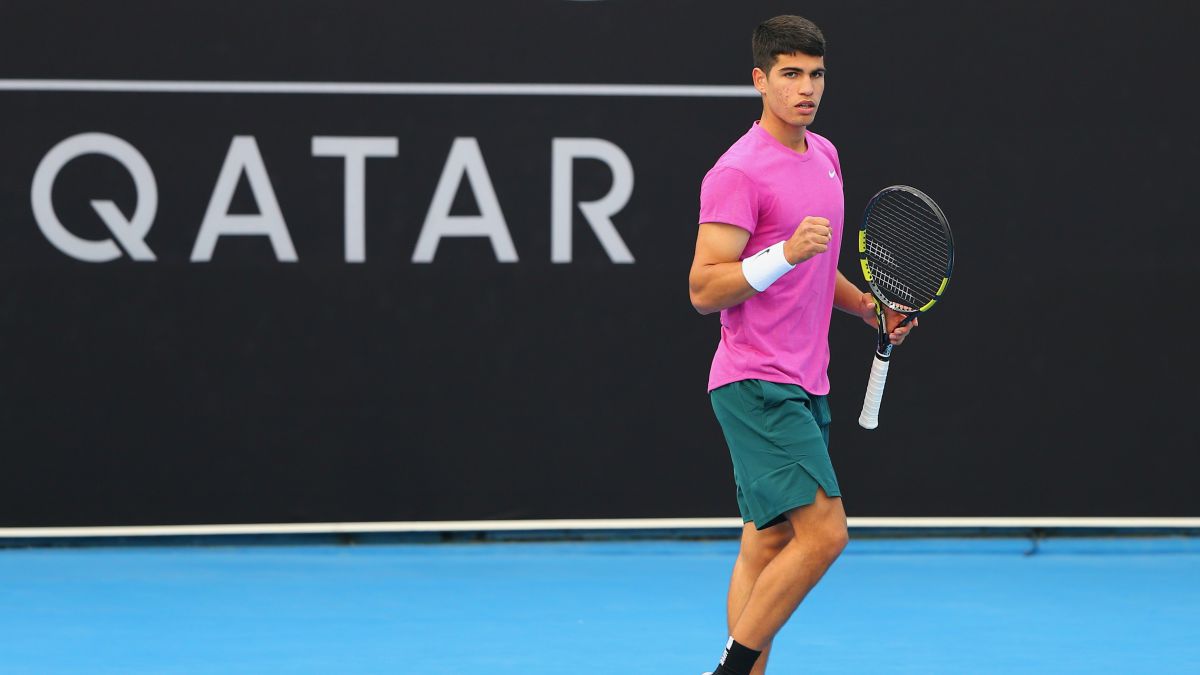 As soon as he finished his match against Dellien in the Australian Open preview, Carlos Alcaraz spoke to AS via Teams to talk about his aspirations and the calm with which he takes the success of entering a Grand Slam.
After the first match of the previous one, he spoke about how doing the routines that he prepared with his coach and his psychologist helps him a lot. What are they?
It's about managing breathing well and staying calm so I don't fall apart after making mistakes that hurt or in times of tension. Having a pattern of breaths helps a lot.
What has improved the most in your tennis?
I think the attitude. Keep me not cold, but calm in tense moments. Before, it was hard for me to stay calm and now I am succeeding.
Do you know what to expect in Melbourne?
I will be quarantined for two weeks and I will only be able to leave the room for five hours a day, but I don't know much else, that is handled by Juan Carlos (Ferrero) .
What did your coach say after winning Dellien?
I was very happy, we both encouraged each other, we gave each other a hug…
He was older when he reached his first Grand Slam…
Yes, he has told me an anecdote and he has many things to tell me that will be very important to me, because he lived them and now it is my turn.
Do you think you can compete against anyone?
I think I have tennis and I would say that I have the maturity to face any player. I try to handle situations as well as possible and I'm doing well.
He climbs six place in the ranking (to 135) and if he advances in Australia he can finish higher. Do you think a lot about the ranking?
I don't look at the points much, I have it set aside. I'm going to Australia to improve and grow as a player and as a person. I must not go too fast. Whatever comes, welcome, but if not, I still have a lot of margin.
Are you overwhelmed by expectations?
No, because you did not pay attention to them.
Who do you remember right now?
Of all the people who support me in Murcia and at the Equelite Academy, my family, friends, my girlfriend ...
Does this change your dreams?
My dreams are to win a Grand Slam and be number one in the world, so I haven't achieved it yet… (smiles) .
Photos from as.com