Campos leads the Tour of Táchira; Óscar Sevilla, second
The Venezuelan cyclist beat the veteran Spanish cyclist in the second stage ending in Mérida and is the new leader of the general classification.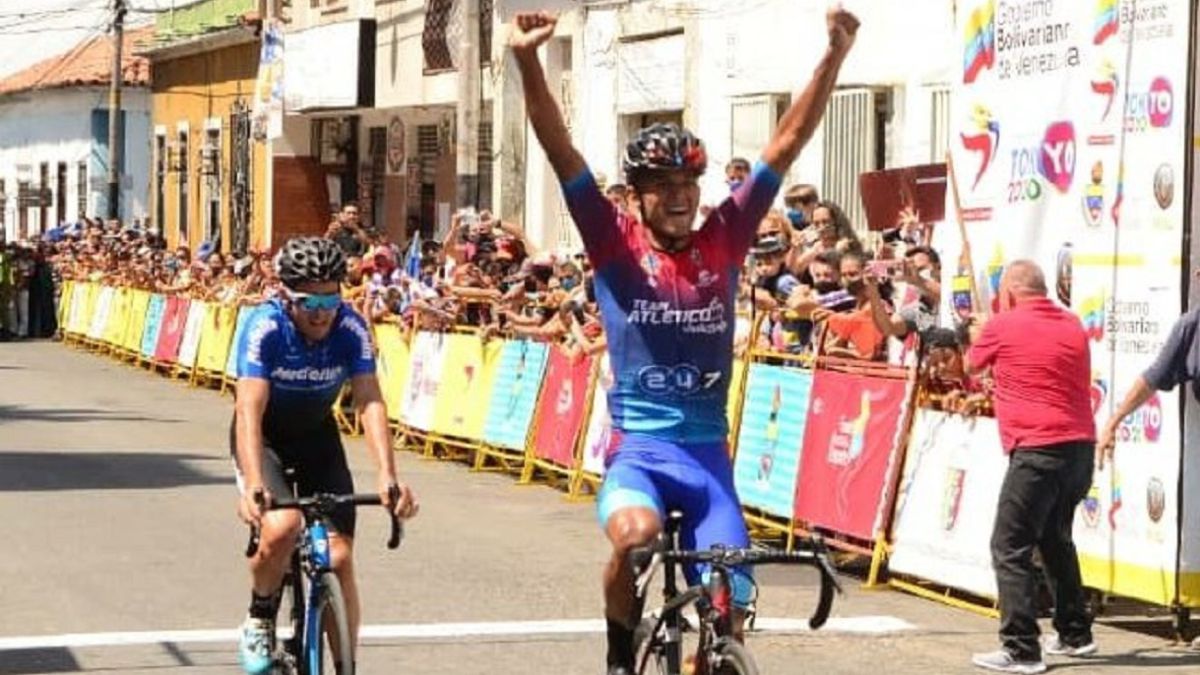 The Venezuelan Roniel Campos (Team Atlético Venezuela) won this Monday the second stage of the Vuelta al Táchira and climbed to the leadership, with the Spanish veteran Óscar Sevilla (Team Medellín) in second position, three seconds behind.
Campos took 5 hours, 11 minutes and 47 seconds to cover the 113.2 kilometers, a stretch full of ups and downs, with ten laps of a circuit in the Andean city of Mérida.
Campos and Seville arrived together and ahead of many cyclists who were shelled along the route.
In the final sprint, Campos beat Sevilla, 44, runner-up in the 2001 Tour of Spain and three-time winner of the Tour of Colombia.
In third position came Yorman Fuentes (Vit Osorio Gw), 31 seconds behind the winner of the day, ahead of Franklin Chacón (Venezuela País Futuro-Fina Arroz), who entered 53 seconds, and Santiago Umba (Androni Giocattoli - Sidermec ), which reached 57 seconds.
In this way, Campos is the leader in the general classification, three seconds ahead of Sevilla thanks to the bonuses. The podium is also closed by the Venezuelan Fuentes, 39 seconds behind the leader.
This Tuesday the third stage will be held, starting in Zea, in the Andean state of Mérida, until reaching the city of La Grita, in the neighboring region of Táchira, which gives the race its name.Results of the second stage
1. Roniel Campos (Team Atlético Venezuela) - 2h51: 25
2. Óscar Sevilla (Team Medellín) - MT
. Yorman Fuentes (Vit Osorio Gw) - a 31
4. Franklin Chacón (Venezuela Country Future-Fine Rice) - to 53
5. Santiago Umba (Androni Giocattoli - Sidermec) - a 57
General classification
1. Roniel Campos (Team Atlético Venezuela) - 5h11: 47
2. Óscar Sevilla (Team Medellín) - a 3
. Yorman Fuentes (Vit Osorio Gw) - a 39
4. Franklin Chacón (Venezuela Country Future-Fine Rice) - at 1: 05
5. Santiago Umba (Androni Giocattoli - Sidermec) - at 1: 08
Photos from as.com