Campazzo opens at Madison at the pace set by Jokic
The Argentine's first visit and first triumph on the mythical New York court, in which he played 16 minutes. Earlier, the headlines with Jokic at the helm had resolved.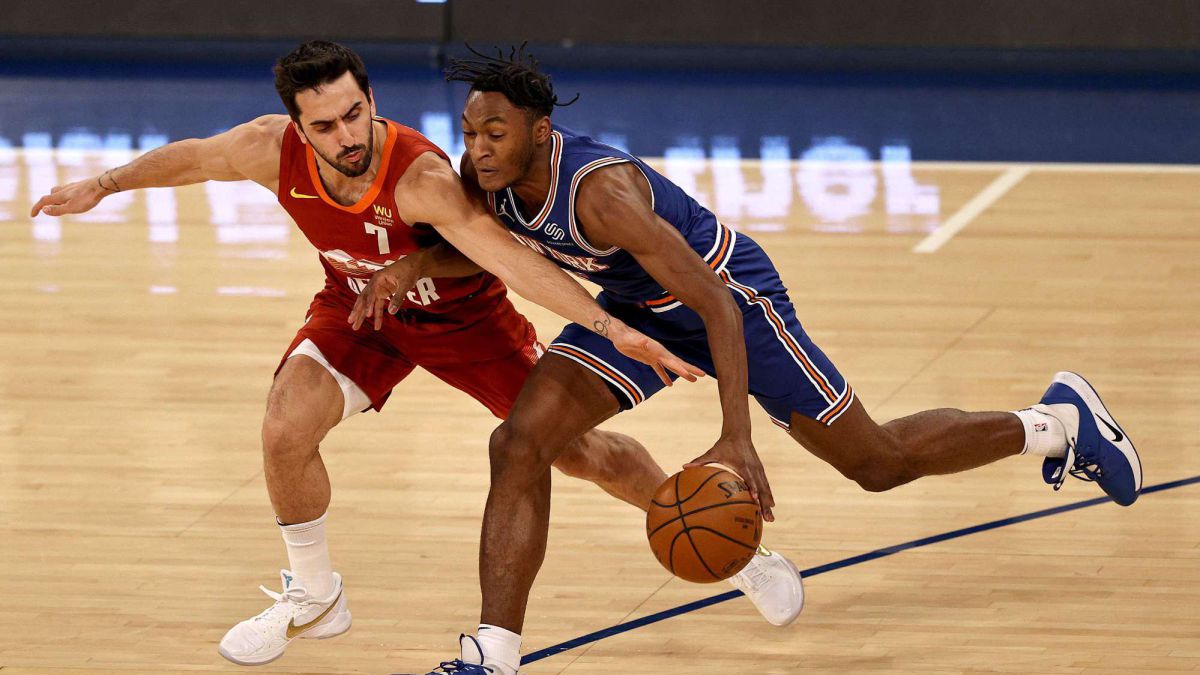 The Denver Nuggets are looking more and more like the Western finalists of a few months ago. They started the course 1-4 and with many doubts in defense, but they are already 5-5 (the first time they have reached 50% of victories and the rest of the players begin to accompany a Nikola Jokic who is still in a state of grace. The Serbian center again showed last night that he is one of the fittest players in the league, if not the best, although this time he only needed to prove it for three quarters.
Not even that was how long a game lasted that the visitors already won by 21 at halftime. Jokic sat down after spending 30 minutes on the court with 22 points, 10 rebounds and 5 assists. Only Gary Harris (31 minutes) outplayed him among the starters. Mike Malone took advantage of the advantage to give the opportunity to the substitutes, who did not lower the level with respect to their teammates. Among them Facundo Campazzo, who was visiting Madison Square Garden for the first time. The Argentine will take a fond memory at his debut thanks to the victory and the 14 minutes he had to demonstrate his qualities. Enough time for him to score 5 points (a triple and a bomb) and add a couple of rebounds, assists and steals.
The Nuggets have benefited from this tour of the East. After easily beating the Sixers in the draw, they have done the same with the Knicks who have lost two in a row after winning three games in a row. And in mabos scoring only 89 points. Still they do not fall below 50% and remain in playoff position. Julius Randle continues to play at a very high level (29 + 10 + 5), but he found himself very alone. Elfrid Payton was his only teammate to exceed ten points.
Photos from as.com