Cádiz and Levante tie with a frenzied first half
All four goals came in the first 45 minutes. Perea, Roger, on two occasions and Cala, were its authors. The second half was over.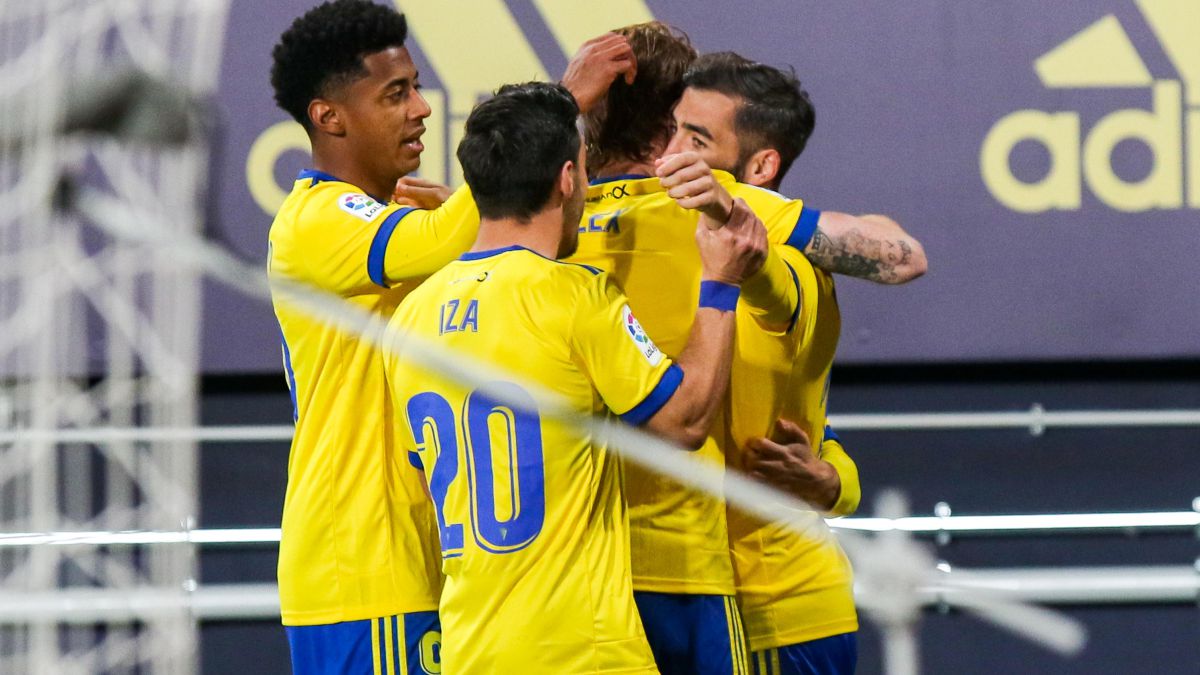 Tables between Cádiz and Levante (2-2) in a meeting with two well differentiated parties. The four goals came in a very entertaining first half. Perea opened the scoring with a goal in 4 ', Roger turned the score around with a double (in three minutes) and Cala put the final 2-2 in 28'. The second part was totally different, in which the result did not move again.
Without an initial script, the match was rocked with three claws at the start. Cádiz first hit with a house-brand goal, one of those that until a few months ago were celebrated in a big way in Carranza: against the book after a robbery in his own field (against Roger) that ends with a goal from Perea after trim to your pair. Levante, far from shrinking after receiving the goal, shook with two goals in three minutes from Roger himself. In the first he picked up a pass from De Frutos, who rushed the baseline before attending 9 and in the second, the author of the assist was Clerc. The similarity of the two goals was how bad the Cádiz defense read both plays, which was very slow.
After eleven dizzying minutes, the game was paused. The Cervera players came out stunned after the two crochets of Paco López's men and they had to row with the result against. Far from ise to the canvas and faithful to their motto of The fight is not negotiated, the yellows returned to equal the result at 28 minutes, with another of those typical goals of the Silver Cup: corner thrown by Álex Fernández and unappealable header from Cala to meshes. One of the Lebrijano defender's specialties.
After the break the game returned to a slow and leisurely pace, however, every time the Levantinistas approached the vicinity of Ledesma's goal, they smelled blood. De Frutos had it to score after a good connection with Morales and shortly after it was Sergio León, after a new pass from the Commander. Jairo suffered throughout the game on the left side, a position that is not his and that shows that the yellows need to go to the winter market by not having a substitute if Espino is missing.
With the changes, Cádiz improved, at least in the defensive balance. Those from Cervera were seen to be safer in the final stretch and they were entrusted to guard and go against if they stole. It was not the case. The final draw does justice to what is seen on the pitch and allows the yellow team to finish the first round with a grandiose figure of 24 points; while the Catalans finish with 22. At the moment, both far from relegation.
Photos from as.com