The Brit will combine his advisory role to Williams with the JBXE project he has created to race the Extreme E.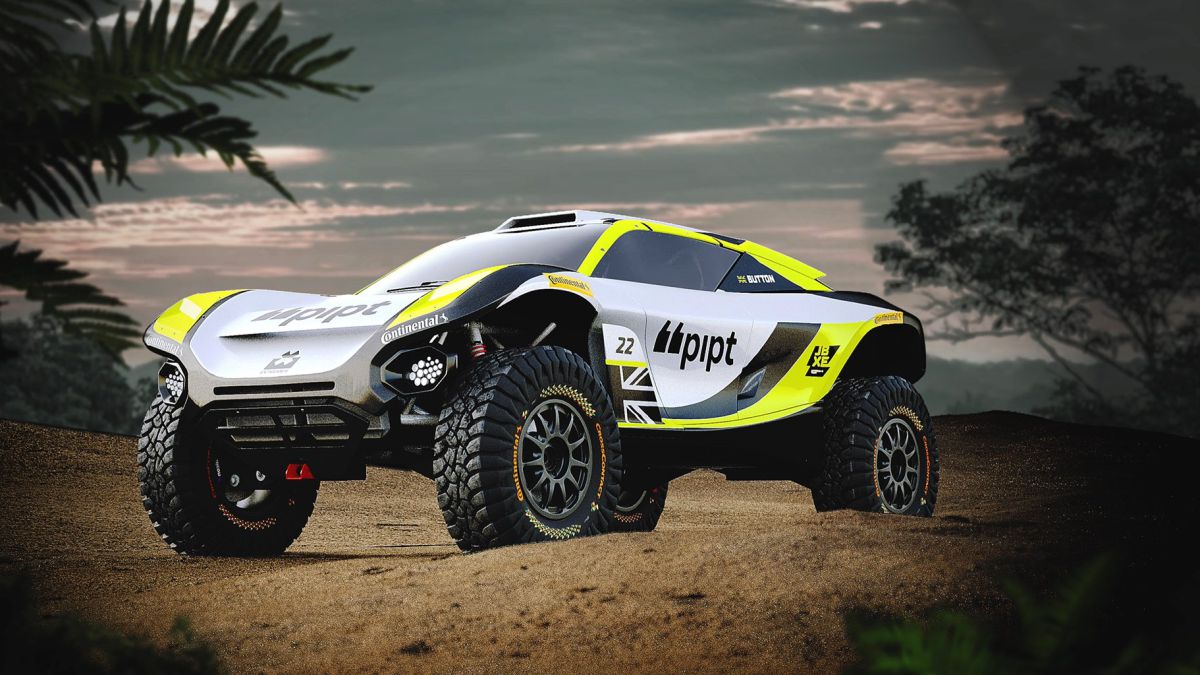 There are no two without three. First it was Lewis Hamilton. Then Nico Rosberg. And this Monday, Jenson Button has been the last champion of the Formula 1 World Championship who has confirmed that next March 20 in the desert of Al Ula (Saudi Arabia) he will be part of the grid that will compete in the first edition of the Extreme E , Alejandro Agag's new electric adventure to raise awareness in the world of climate change and fight for equality between men and women.
Unlike Hamilton and Rosberg, Button, in addition to owning a team, the JBXE, will be one of the 20 pilots who will take control of the Odyssey 21 E-SU, a 550 horsepower electric beast capable of accelerating from 0 to 100 km / h in just 4.6 seconds where talent and skill will be the only elements that determine the battle for victory.
"Extreme E is a world first"
"JBXE has been in the oven for a while and I am delighted and proud to announce its creation and participation in the inaugural season of the Extreme E. I was bitten by the off-road bug a few years ago. which led me to participate in some races with my own equipment such as the Mint 400 and even the Baja 1000 and ... I loved them! Just then I found out about the plans for the Extreme E, which I have followed with great interest. , Ali and the team have managed to create is something incredible. Thanks to them and our partners Apater Capital and Pipt we can be a part of it. At Extreme E, they have created a product that will offer first-class racing and entertainment to fans, but that it also serves to highlight the impact of climate change. While we will of course compete to win on the track, as a collective we will also work to maximize awareness as we race in places that have been damaged or affected by climate change. co over the years. Along with the awareness-raising part, Extreme E itself is designing lasting initiatives in each destination that help protect ecosystems already damaged and conditioned by climate change. On the track, I'm delighted to say that there are some world-class opponents to race wheel-to-wheel with and Extreme E is a world first that offers true equality between male and female drivers, both as teammates and opponents in the track ", says the Frome rider in a press release provided by the competition.
"I am delighted to welcome another great name from the motorsports world, Jenson Button. He is one of the most popular drivers in the industry and the Extreme E will give him the opportunity to live one of his long-standing passions, racing at the highest level in off-road racing. Jenson, along with his colleagues, will give more weight to our mission to raise awareness about the global climate crisis, while doing what we love: racing, "adds Agag.
It should be noted that recently Jenson Button announced that this year he will return to the Formula 1 World Championship to provide Williams with advice and guidance on his goal of returning to the front of the Grand Circus, as well as hinting at a possible participation in the Dakar in a short-term future: "My goal is to try new things and the Dakar is an extreme sport, something I would love to participate in in the future."Extreme Calendar E
Desert X Prix: Al Ula, Saudi Arabia (March 20-21)
Ocean X Prix: Lac Rose, Senegal (May 29-30)
Arctic X Prix: Kangerlussusaq, Greenland (Aug 28-29)
Amazon X Award: Para, Brazil (October 23-24)
Glacier X Prix: Patagonia, Argentina (December 11-12)
Photos from as.com