Brivio tried to sign Rossi and chose Mir over Lorenzo
The now Alpine F1 boss reviewed his career as Suzuki manager in MotoGP and revealed how the team came to have a champion rider after his return in 2015.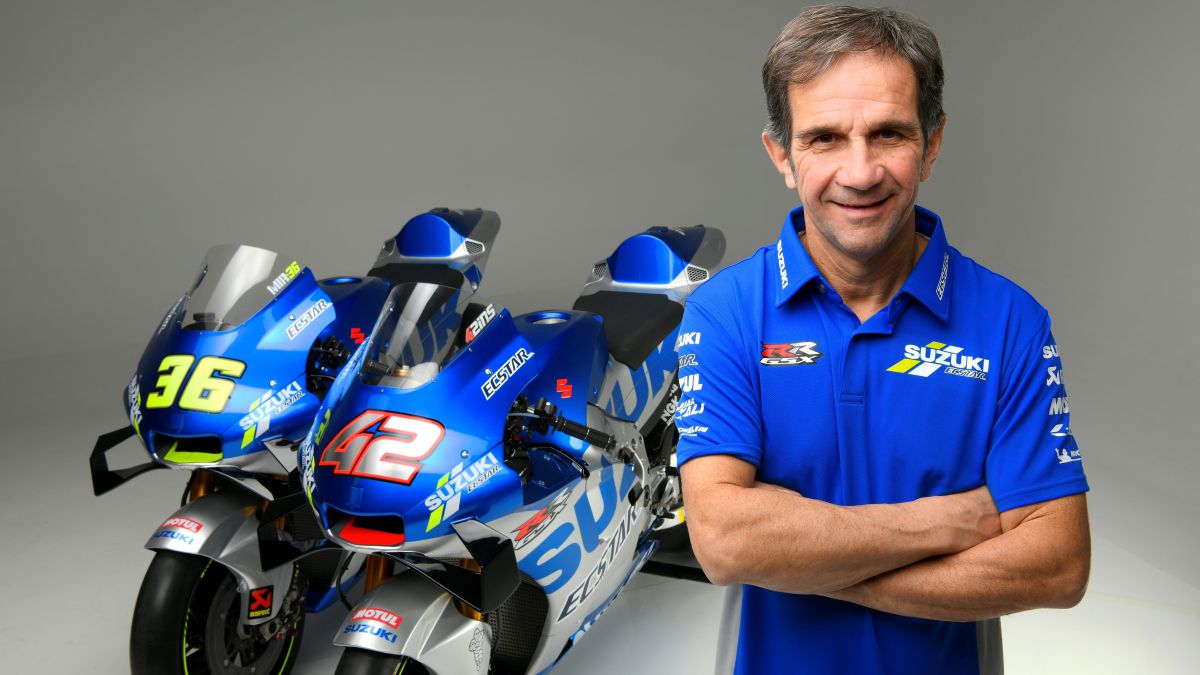 Davide Brivio gave an interview to the Motogp.com website in which he reviewed his career as a Suzuki manager, a position he held until this last season and before heading to Alpine as team manager. The Italian revealed in the eight-minute talk that Suzuki tried to sign Valentino Rossi for the year 2014: "I had left Yamaha and was working on a personal level for Rossi, contracts and other things, and (Shinichi) Sahara contacted me to ask me about Rossi and if Valentino would be available to race with Suzuki in the return to MotoGP. Rossi told me that Suzuki was not interested, he wanted to return to Yamaha. "
After the refusal of the Italian, Suzuki began to outline his project and started with Aleix Espargaró and Maverick Viñales, although Brivio admits that they tested Dovizioso, "but at the last moment he decided to stay with Ducati". Viñales' successes led him to join Yamaha, while Suzuki, according to the now Alpine boss, trusted Rins for 2017: "We had to choose between Rins, who we liked for his talent, and Zarco. It was very difficult, but We decided on Rins. That generated criticism in 2017 because Zarco went to Yamaha with Tech3 and made podiums while Rins got injured and had a lot of difficulties. The results of 2017 were very disappointing. Rins missed four or five races. 2018 was indeed a good season. "
And before the 2019 season came another of the key moments of the Hamamatsu factory, according to Brivio: "I started thinking about Joan Mir because he had impressed me in Moto3 and Jorge Lorenzo's option came up. We had to choose between Lorenzo and Mir. But it was not a choice of drivers, but of philosophy: which way to go: take a consolidated driver or continue with the youth project ". And the bet on Mir, in view of the results with the 2020 title, was the right decision. Not an easy choice since the current world champion was in the orbit of Honda. And he chose Suzuki, which is why "he was the right man" for Brivio. And so it has been.
Photos from as.com