Boston Celtics fat skid: -30, at home vs. Knicks
The Knicks won by 30 points at TD Garden. Tremendous defeat of some Celtics that dominated the Eastern Conference until today.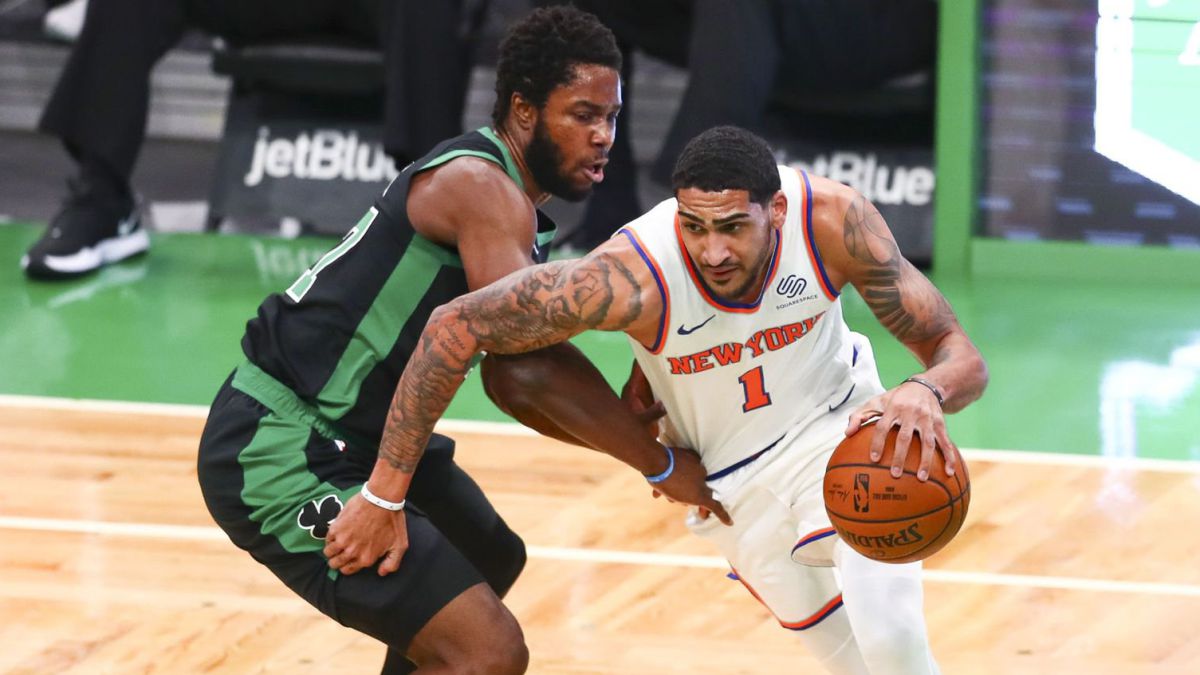 Things were going almost unbeatable for the Celtics. They were only reminded of one slip at the start of the season and it was understandable: the loss to the Nets in what was Kyrie Irving's return to the Garden. Everything else was being good news for the team, with Jaylen Brown close to the level of Jayson Tatum and with the two being a headache for the rivals. The precedent was an exhibition against the Magic, who are going to have a hard time from now on, and with Tacko Fall being able to show off a bit. With youngsters like Payton Pritchard and Grant Williams integrated into Stevens' rotation. Eight wins in eleven games. Etcetera, etcetera, etcetera. Praise and more praise. But not today.
Another good news was the one they released on this Sunday before Martin Luther King Day. Long-awaited return: Kemba Walker made his debut this season after physical problems that have prevented him from playing so far. He did it as a starter. His case was going to be paradigmatic with the scenario that we would all contemplate at the end of the forty-eight minutes. After a bad series of shots, missing seven of the eight triples that he threw, he fell to the ground in the third quarter with a blow to the ribs that deprived him of playing the remainder of the game. And the mess was already formed.
At break the image was already laughable. The Celtics', not their rival's. The Knicks, still far from all the bad things they have done in recent years, had their good side in Boston. And what a face. Precious. The work on defense was good and that led to the players, mostly young, on the New York team feeling loose to do damage in attack as well. Good examples were Immanuel Quickley (17 + 8) and Obi Toppin (12 + 5). The best was, however, center Julius Randle (20 points and 12 rebounds).
The Celtics scored 35 points in the first half. In the third period they only had 50 points scored. Luckily there were no fans, they would have taken a park. The differences were close to 40 in the last period, although the desire of the substitutes made the distance was 30.
Without Tatum, discharged, Brad Stevens's men were without a beacon to guide them. Brown was the top scorer on his team.
Happiness, even if he wanted to hide it in a familiar house, for a Tom Thibodeau who celebrated his birthday with a great victory.
Photos from as.com