Bochoridis attacks Laso: "He is great as a coach, but small as a person"
The Greek from Pantahinaikos was the cause of Carroll's injury. The Madrid coach said about that action: "It is dangerous, it deserves to be punished."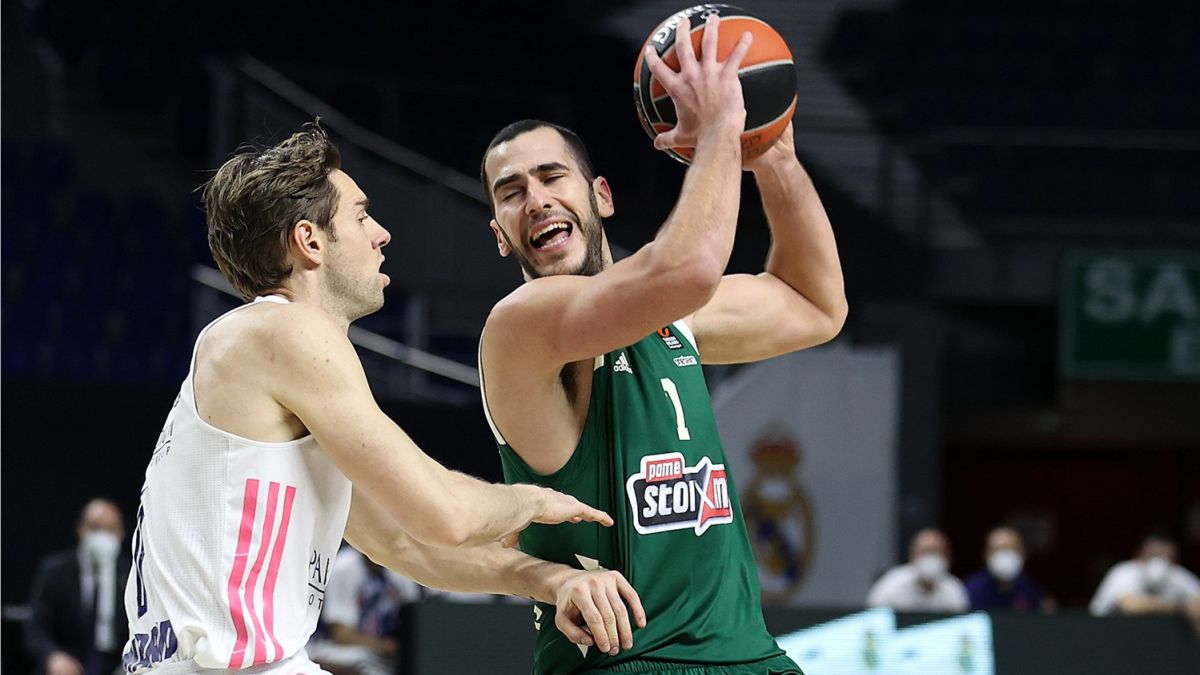 Real Madrid beat Panathinaikos on Wednesday in a game that was overly complicated and ended with bad news: Jaycee Carroll's injury. The guard sprained his ankle when he fell after a triple on the foot of Lefteris Bochoridis, which left the leg involuntarily under the air body of the American. The ailment prevented him from helping his teammates in this Friday's match against Alba in Berlin.
"Honestly, the Carroll thing doesn't look good, let's hope it's not serious. Regardless of his intention, I think Bochoridis's action deserves to be punished because it is dangerous. I am confident in Jaycee's ability to recover quickly, "said Pablo Laso, Real Madrid coach, at the end of the match against the Greek team.
Some words that, despite not being high-pitched or very harsh, have not pleased the offender of the action: Bochoridis. "I would like to talk about the play with Carroll", commented the Thessaloniki to Novasports (words collected by Eurohoops). "It was a bad moment, it did not happen on purpose, nor did I do anything of my own free will. It was a foul, an unsportsmanlike foul in reality. "
"I immediately apologized to the player and the Real bench. For me, Laso is a great coach, but small as a person because he pointed at me with his statements. I felt that he attacked me, I would not do anything like that on purpose, "continued the guard, who this Friday achieved 12 points and 5 assists for a PIR of 19 in the PAO's victory over Valencia Basket.
Photos from as.com