Binotto: "Leclerc is a leader"
The director of the 'Scuderia' highlights the progress of the Monegasque despite the difficulties of 2020. Although he assures that there will be no hierarchies between him and Sainz.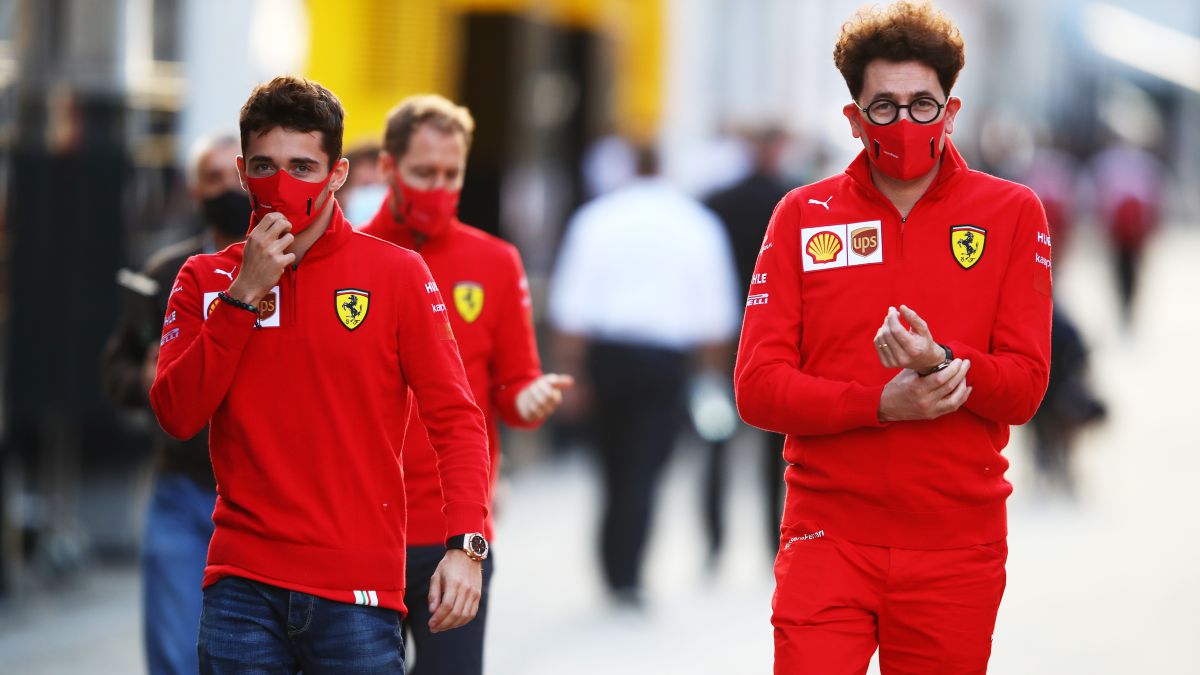 Charles Leclerc's 2020 season was far from the results of his first year at Ferrari, when he finished fourth in the championship with 264 points and two weight victories at such legendary circuits as Spa-Francorchamps and Monza. The SF1000's performance slump led it to sail in the middle of the pack, with two podium finishes at the start of the year and little else. Still, Leclerc once again surpassed his garage partner, German Sebastian Vettel, who in 2021 will drive for Aston Martin.
Mattia Binotto, head of the Scuderia, despite the coldness of the statistics, has put all the results of the Monegasque rider in context and draws his positive conclusions in a statement for the official championship website: "In general, I think it has been An important season for Charles. Very difficult from the point of view of the competitiveness of our car, but I think that in terms of team leader, it is developing ".
The Swiss-born engineer has no doubt that Leclerc is one of the fastest drivers on the grid and thus defends his argument: "I think Charles doesn't need to show how fast he is, everyone knows how good he is, driving, in qualifying, in the race, in difficult conditions ... I think in that sense he has done very well. He also learned a lot in terms of driving, tire handling, race pace ... ". 444 444And another point to highlight for Binotto is the teamwork that Charles performs within the team: "He understands when it is time to support the team, when it is time to push, when it is time to really improve. He is aware that future results also depend in some way on his contribution. I think in that, he is really a leader, not just as a driver, and he developed quite a bit this season. "
The growth that Binotto sees in the Monegasque will not in any case be conditioning to establish roles within the team for the next season, in which Carlos Sainz debuts in red. In Maranello, in the words of the Ferrari director: "There is nothing written in Charles's contract as leader, the two will be free to fight on the track, without being damaged it is clear, and they will have the same opportunities" .
Photos from as.com