Bianchi: "Before motorcycling was a healthy sport"
"There is a different way of making contracts, they are done well in advance and that is something with which I do not agree," says the three-time 125cc champion.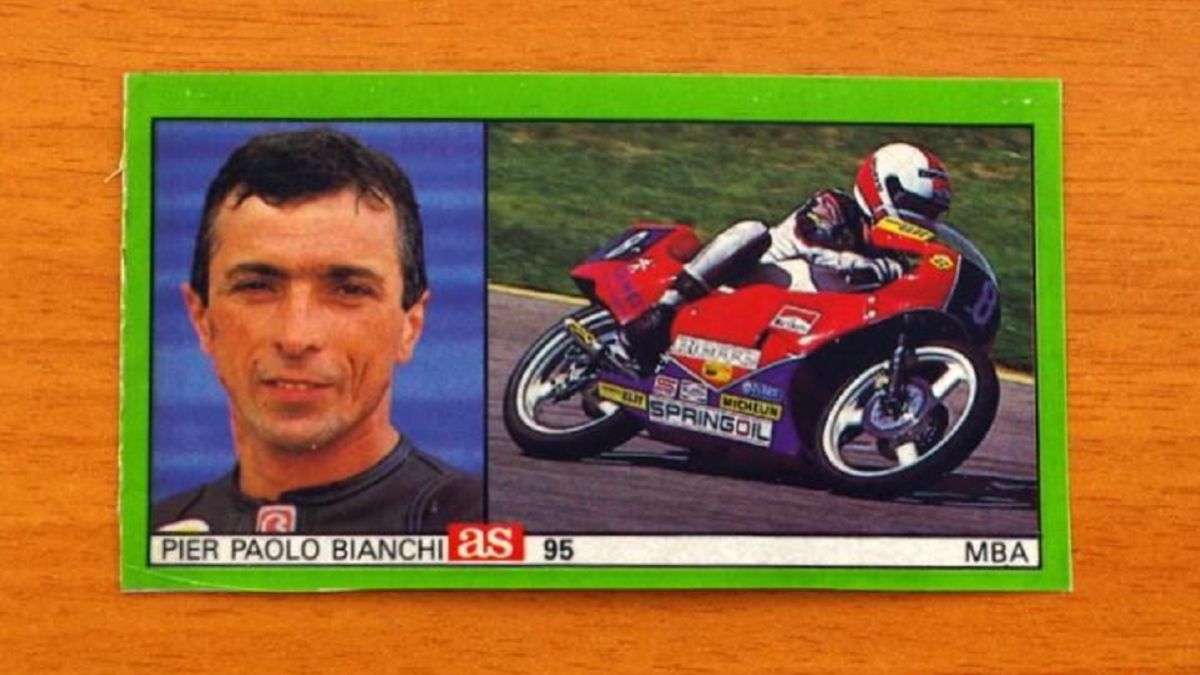 At first glance, it seemed like one more question from the interview that Pier Paolo Bianchi was doing for 'MotoSprint'. "How has the image of the pilot changed over the years?" However, the response that the three-time 125cc champion (1976, 1977 and 1980) has given to the middle of Rome on the evolution that the World Championship has undergone since his retirement at the end of the 80s, will surely focus the conversations that fans of two wheels keep in the coming days.
"Now everyone is a professional. There is a different way of making contracts, they are done well in advance and that is something with which I do not agree. Before motorcycling was a healthy sport, now everything is manipulated. It is a closed circle. New drivers do not have the opportunity to be seen. If they are not under the gaze of someone who takes them there, they grow old without having tried the races ", Bianchi begins his reflection.
"We need few and clear rules in the MotoGP World Championship"
The former Italian rider deepens his disapproval by stating that today's riders do not get angry if they get a bad result in a race nor have they experienced the huge sacrifices that must be made to be able to compete in the championship: "It has changed a lot. In terms of how they got there, how they experience a race or a result. Before, if a driver did not get a result, you would see him more angry, but now you see them sitting and when they are focused by a camera makes a hand signal: "Better luck next time." In general I think they have not felt the value of the sacrifices, for them the family has made them. They have not experienced the effort of getting there. Many young people run , but years go by paying for it. Once you get into that circle, 99% of the time you don't get out. They maneuver and move you. There are pilots who have been in the same class for seven or eight years and have been in many teams, without winning but without disappearing. Now, 70% of the people who are there are those who maintain the circus, they are the owners who go and enjoy what happens, with families and many other people. Only 30% represent the true stakeholders ".
Likewise, Pier expands his censorship by pointing out that the current sanctions system is very ambiguous, as well as eliminating any electronic aid: "It's something I don't like. The pilots go ahead, touch each other, squeeze each other, and nothing is said. whatever shit you do elsewhere, which might not bring an improvement, you get penalized just because you touch the green a bit. I agree with the safety, but beyond the curb it would leave the grass or gravel. You can't play with the grass, if you make a mistake, you're gone. Also, they should penalize everyone in the same way. Think of when Valentino Rossi in Assen cut the chicane in 2015 and they let him win, two years later in Moto2, Mattia Pasini, did the same and they penalized him. These things leave a mark. We need few and clear rules, now there are too many and they are optional. The pilots of today have so many assists ... Although they still have to be good. I would like to remove something. Valentino could continue running and still win a World Cup. He is the only one who has raced and won even when there was not all this electronics. It would fool them all. "
Stoner and Zarco, his favorite drivers; Mir, fair champion
Despite all these criticisms and detractions of the competition, Pier admits that he felt identified with Casey Stoner until his premature retirement at the end of 2012, in the same way that he clarifies that Joan Mir is the fair champion of the 2020 season: "It's hard to say, because I was already very different from the drivers of my time. I was closed, reserved, I just ran for the result. I couldn't wait to race and get things done. I took it too seriously. Because of the form. in which they described him to me, maybe Casey Stoner was a bit like me. From the current grill I would stay with Zarco. He left the KTM, leaving a great signature to return to race as he wanted. He is someone who gives everything. This year Joan Mir has liked a lot, he hasn't won much but he has done great races. What's more, when he came from behind, he didn't waste any laps to overtake the best riders, at most two corners. He's good and in fact he has won the World Championship. . He deserved it ".
Photos from as.com