Bautista leaves Jerez satisfied: "A positive test"
HRC was able to complete a half-day of training taking advantage of the time lull in Jerez and its pilots tested new CBR components and gathered information.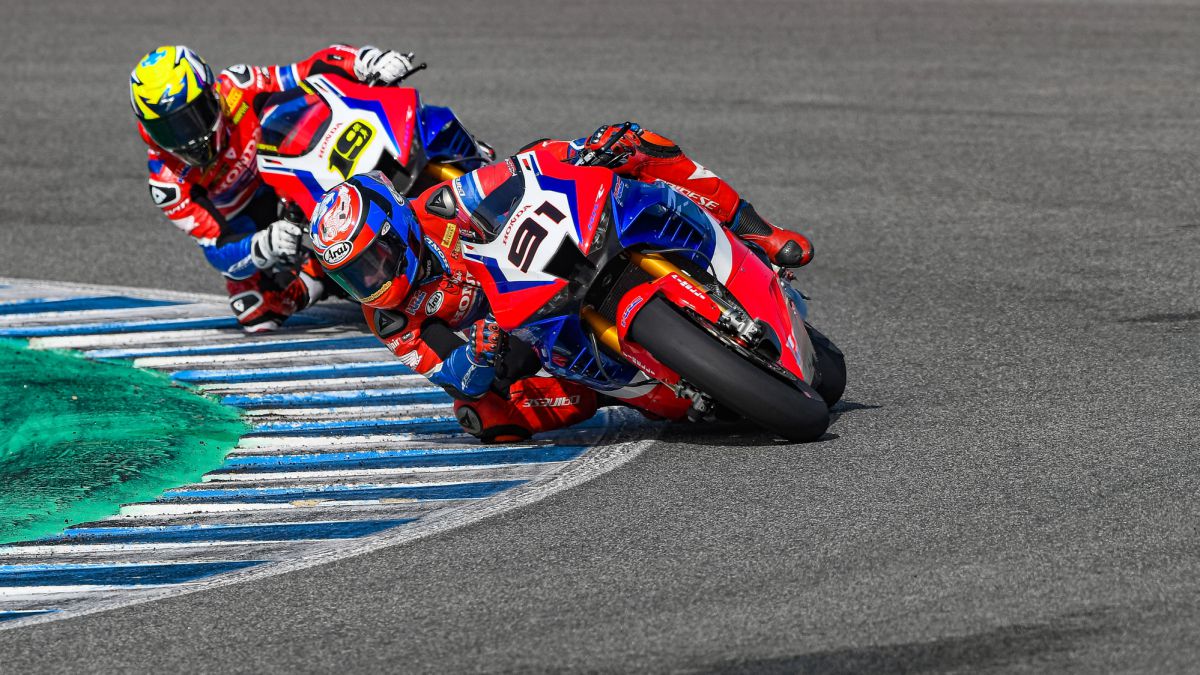 Honda, with its Superbike riders Álvaro Bautista and Leon Haslam, is already working on the bike for the SBK World Championship for next season. A job that the weather has complicated more than expected, since the rain at the Jerez circuit has caused the work program to not be the one desired by the Ala Dorada factory. The truce that gave time served to see the two CBRs on the track, testing new competition and updates and gathering information for the engineers.
Álvaro Bautista, despite running less than initially planned, was satisfied with the tests carried out: "We haven't had much luck with the weather, we have had rain or a wet track, but finally we made the most of half a day, testing some new elements that HRC has brought in for next season. We were able to gather some useful data and get some references, and at least give the technicians the indications so that they can continue their development work. It has been an important and very positive test, albeit brief. Now we have the direction to follow to take the next steps in future tests ".
Also highlights the importance of the work done Leon Haslam: The weather has been quite crazy, but I honestly think that this test was very important as we needed it to evaluate a lot of things for HRC. The new components that we have tested have been very interesting, so now I have even more motivation before my training in the next few weeks. I hope we can test again soon to arrive prepared at the beginning of the season. "
Photos from as.com