Baskonia-Joventut: Ivanovic wants to repeat in the Cup
Baskonia was the last team, not counting Madrid and Barça, to lift the Cup and did it with Ivanovic. A short squad compared to the most compensated Penya in years.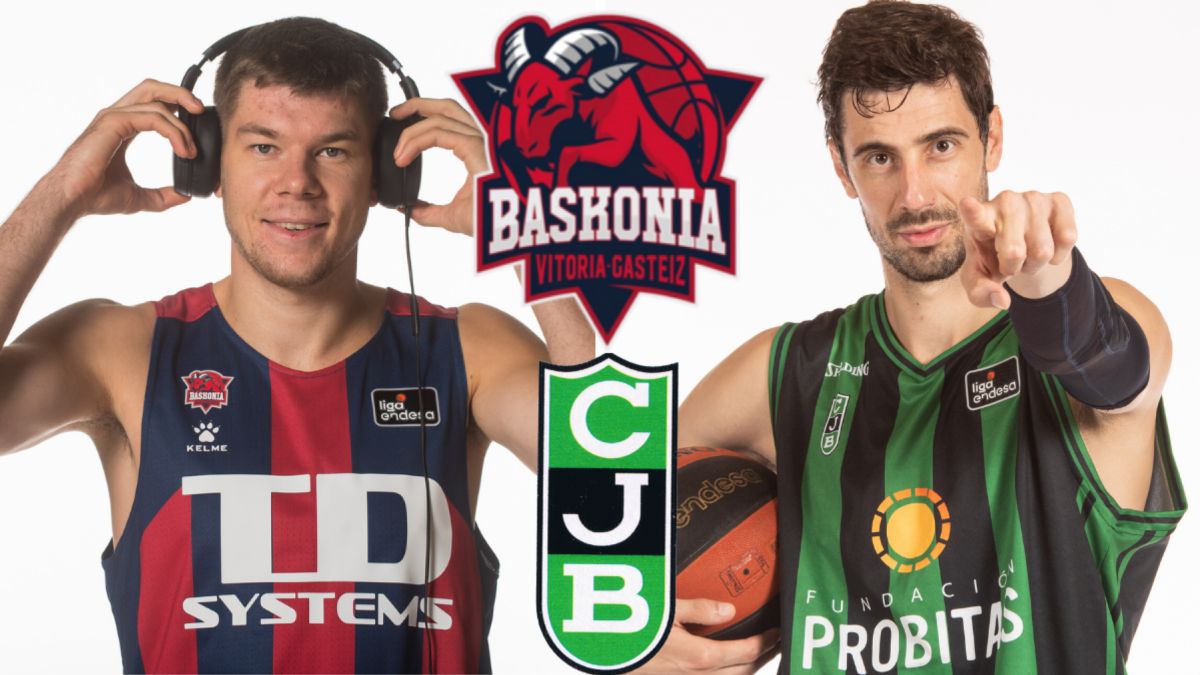 Baskonia made a survey minutes before the draw and the fans preferred Joventut to other rivals. A wolf in sheep's clothing. In the Cup, La Penya usually increases benefits and its squad is the most compensated in years. Baskonia have not lifted this title for 11 years (Madrid 2009), but the last time they did it was in Madrid and with Ivanovic on the bench.
TD Systems Baskonia
Al Baskonia, with Dusko Ivanovic on the bench, you always have to put him in all pools. The Montenegrin has restored the Baskonia character to a team that struck a chord in the final phase of Valencia, but which in the Cup will be somewhat more disoriented without its fans, who tend to fill the stands, wherever the tournament takes place.
The best of TD Systems Baskonia
A team with heart and that, for now, has not missed Tornike Shengelia very much, the one who has best embodied that Baskonia character in recent times. Rokas Giedraitis is one of the best forwards in Europe, Achille Polonara has taken a step forward and Alec Peters is gradually finding himself more comfortable. A Baskonia with the most distributed roles and in which each one has its moment.
The worst of TD Systems Baskonia
Raieste, Kurucs and Sedekerskis have risen to the first team, but they have little prominence, the same as Ilimane Diop. Therefore, Ivanovic has a short squad in which some players accumulate many minutes. Sometimes you miss a franchise player who puts the team on his back.
Joventut de Badalona
La Penya presents the most compensated squad in recent years, in which it had opted for a shooter (first Laprovittola and then Prepelic), who dominated the game a lot. Xabi López-Arostegui is the new pearl of a quarry from which Pau Ribas came out, one of the most notorious returns of the summer. The plus in the inside game has been put by another former blue, Ante Tomic, who is performing at a great level.
The best of Joventut de Badalona
Ante Tomic and Vladimir Brodziansky form a good pair in the inside game. Xabi López-Arostegui has emerged as the offensive leader in the outside game (12.8 points and 42.3% in triples) along with another Spaniard, Ferrán Bassas. A more choral team and less dependent on a single player.
The worst of Joventut de Badalona
Joventut started the season very well, but now it shows lights and shadows (five defeats in the last six games of the Endesa League). A young staff, who sometimes pays for their inexperience. Shawn Dawson is still at half throttle after experiencing a true injury nightmare.
Photos from as.com