Barreiro does justice by rescuing a point in 94 '
The Sabadell was diluted in the second part before the step forward of Lugo. Guruzeta overtook the locals but the Galician team never gave up.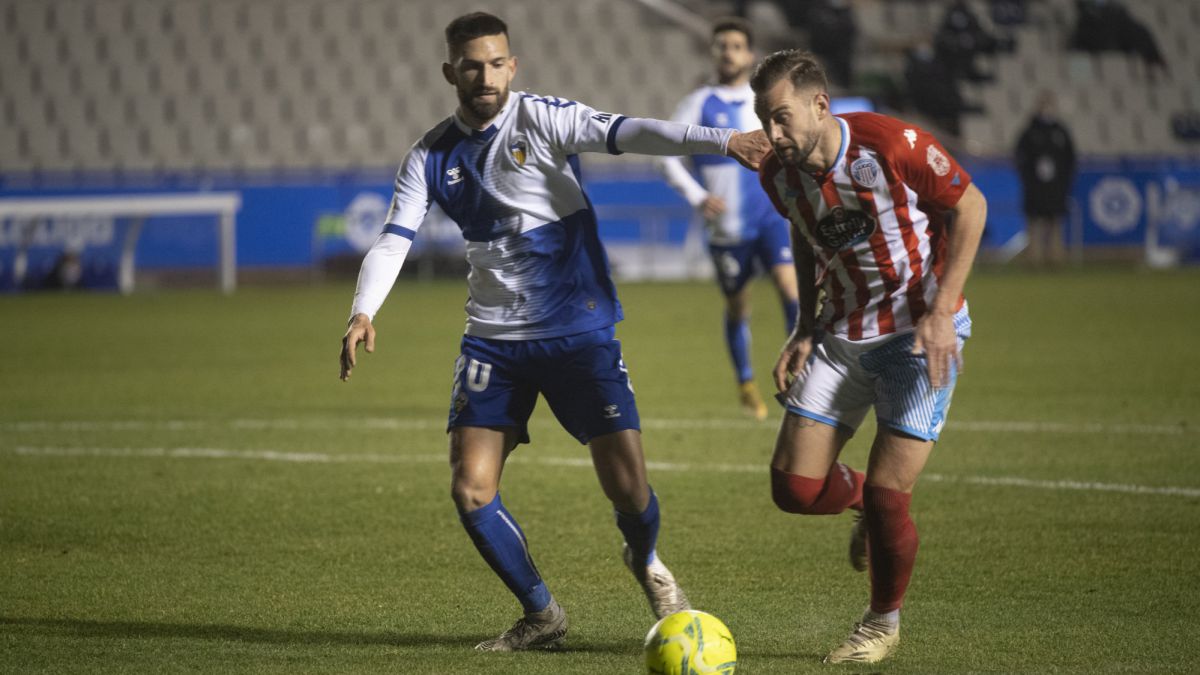 It had to be in 94 and a penalty, but Lugo took a point from Nova Creu Alta. A point for which they fought throughout the game but especially in the second half, in which they were clearly superior to their rival. Sabadell knew how to take the initiative while Lugo waited behind, but the change of visiting plans, as a result of Guruzeta's goal, drowned them. For insistence, occasions and effort, Lugo deserved the tie.
Sabadell and Lugo were both comfortable on the pitch, to a great extent, because their game proposals are absolutely compatible. The visitors gave up control of the ball, not the game, while Sabadell had no problem taking the initiative. A dynamic that was broken with Guruzeta's goal, which forced Lugo to take a step forward.
The first minutes of the game were spent practically entirely on the left wing of Sabadell, or the right wing of Lugo, with Cornud and Gerard Valentín as protagonists. Those of Nafti did not manage to steal in the opposite field, or at least close to it, and had to settle for generating from the harlequin errors. And they existed. Cristian Herrera had a heads up in the 15th minute after a bad pass from Jaime and Hugo Rama smashed an excellent shot off the crossbar after half an hour, still 0-0, after another recovery.
With the monopoly of the ball, Sabadell tried to move it quickly and misalign the rival, something that they only achieved twice in the entire first half. In the first it was thanks to an exceptional assistance, at the first touch, from Nestor than from Stoichkov. On the second occasion, it was Víctor who beat Canella's back, crossed gently and Guruzeta did not forgive. The 1-0 spurred Lugo, who was much more protagonist from that moment.
Lugo's weapons remained the same in the second half, in which he again had clear scoring chances. The duel between Valentine and Cornud was maintained, this time the visitor who progressed forward. Pita was able to draw, at the exit of a corner in which Lugo's board worked perfectly and he finished alone.
The set pieces were always a threat from Lugo, but what made them really dangerous was that the game was completely opened. Édgar could sentence, but also Manu Barreiro or El Hacen tied. Mackay was splendid to hold the score in favor for many minutes but could do nothing to avoid the draw in the 94th minute. After a penalty from Undabarrena to Valentín, Barreiro rescued a deserved point for Lugo.
Photos from as.com