Barça-Unicaja: the urgency of a team full of stars
Barça closed last year without any title after making a large outlay in the summer (Higgins, Davies, Mirotic ...). Unicaja is in the midst of a crisis of results.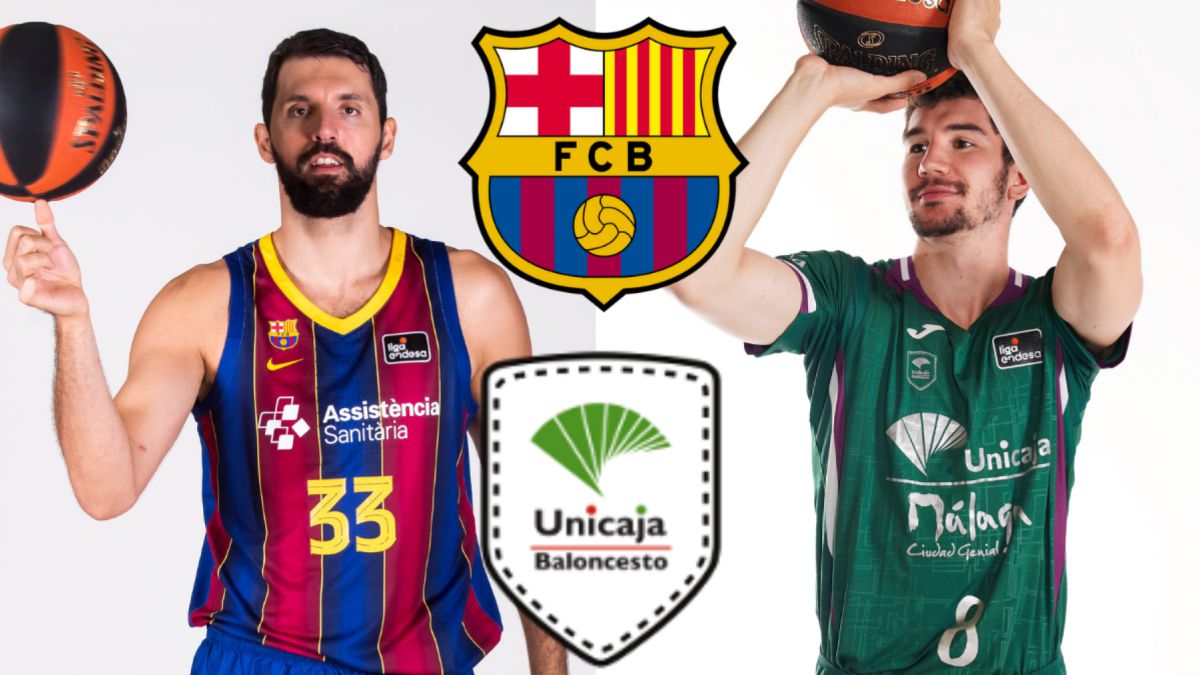 In more than five years, Barça has only achieved two titles (the King's Cups of 2018 and 2019) and is presented in this edition with emergencies. Unicaja, on the other hand, does so with many doubts and in the midst of a crisis of results (six stumbles in seven games) .
Barça
Barça faces, something in need, this Copa del Rey. In the summer of 2019 the club made a large financial outlay (Higgins, Mirotic, Davies ...) that, for now, has not raised any title. But Barça has straightened the course a bit, once the Heurtel soap opera, which remains apart from the team, has passed. In his place has come another Frenchman, Leo Westermann, whom Jasikevicius knows well from his time at Zalgiris.
The best of Barça
For talent, few teams can match Barça at the moment. With Mirotic at the helm, the Barça team boasts an offensive game, but where it can make a difference is behind, as it demonstrated against CSKA in Moscow. Abrines has been reborn under the hand of Jasikevicius and the team can grow in the short term with the return of Brandon Davies and the recovery of Víctor Claver.
The worst of Barça
This Barça has been capable of the best, but also the worst this season, with real disconnections. Westermann is not yet on board, although Hanga has proven to be a good replacement for Nick Calathes at the helm. With many injury problems, we have not yet seen this complete Barça.
Unicaja
It is not being an easy course for Unicaja, the last to qualify for this Copa del Rey. Last year February he played the final, but he reached the rebound tournament (as host and ninth classified after the first round) and has not started the new year well (four consecutive defeats in ACB and six in the last seven games) .
The best of Unicaja
The importance of the national player in the team. Jaime Fernández has been between cottons, but Alberto Díaz, Darío Brizuela and Francis Alonso have a lot of weight in the team. The latter has established himself as one of the best national shooters in the competition: he averages 47% in 3-point shots.
The worst of Unicaja
Luis Casimiro has raised some doubts among the Malaga fans and Unicaja did not strengthen much this summer (the signings came during the 2019-20 season), only Tim Abromaitis arrived. Bouteille is not at the level of Bilbao Basket and Unicaja has already been on the market this year: Frankie Ferrari.
Photos from as.com