Australia's mess: two positive tennis players, a "jail", online yoga and criticism of the tops
According to The Age, two tennis players would have the virus, but it is being studied if they are viral remains because they have already passed the disease. The quarantine will not be relaxed.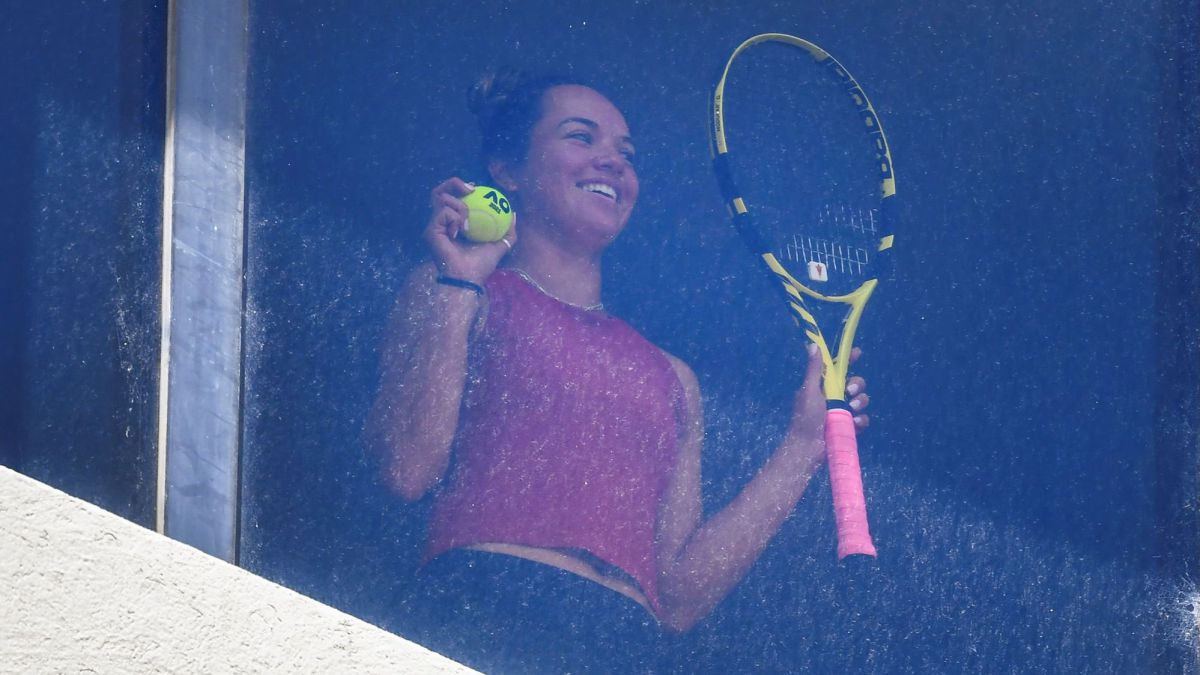 The quarantine of the 72 tennis players confined in Melbourne after detecting positive for COVID-19 on the three flights they traveled on will not be softened. And even less after confirming the authorities of the State of Victoria that two tennis players have tested positive in the PCRs that pass periodically, as revealed by The Age.
"We are investigating if they are cases of viral spread, of people who were infected, overcame the disease and now their viral load is low and perhaps not contagious. But the quarantines will not be relaxed," warned Brett Sutto, head of state health. They would be cases similar to that of the American Tennys Sandgren, who was authorized to fly despite an adverse result 72 hours before the trip as he proved to have passed the disease in November.
Among the tennis players who cannot leave the rooms are the Spanish Carlos Alcaraz (who trains with the mattress as a rival), Mario Vilella and Paula Badosa. While some tennis players speak of "jail", others like Victoria Azarenka, double champion in Melbourne (2012 and 2013), asked for patience in a public letter. "It is a global pandemic and no one has a clear manual on how to act. You have to accept these things," he warned. Meanwhile, after the seven positive cases detected in the three flights (only two would correspond to tennis players), the organization offers the confined yoga classes, spinning (for those who have a bike in their room) or challenges ("it only takes one racket and a ball, "encourages the organization) with prizes.
The preparation for the Australian Open (from February 8) and the previous tournaments is concerned. "I will have to play ATP Cup matches two days after the end of the quarantine and I am worried about getting injured," Kei Nishikori warns. For its part, the Open, through its director Craig Tiley, has already ruled out going from five to three sets to lessen the load.
A situation, that of Melbourne, which contrasts with that of Adelaide, where the best of ATP and WTA are: Novak Djokovic, Rafael Nadal, Dominic Thiem, Simona Halep, Naomi Osaka, Serena and Venus Williams (the latter two for medical reasons) . They enjoy a better hotel, have been able to go out to train the five hours a day scheduled and are accompanied by more members of their teams and families. The difference in treatment is explained in that on the 29th they will play an exhibition there. But the feeling of 'favorable treatment' among his Melbourne colleagues is manifest.
Photos from as.com