Atlético ties Marcos Paulo
The 19-year-old Fluminense forward will join the team in the summer. He will sign for five years, is international with the inferiors of Portugal and has a community passport.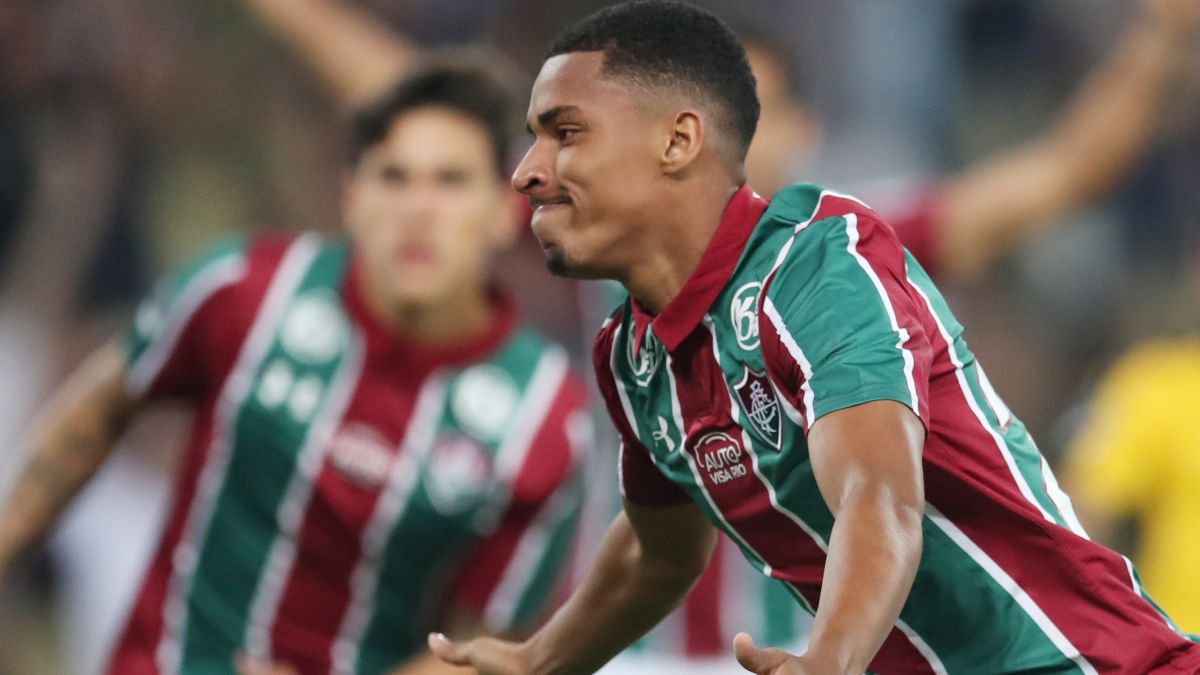 Atlético has finished the winter market and now looks further. For this reason, the signing of Marcos Paulo, a 19-year-old forward who belongs to Fluminense, has closed for next season, where he will stay until the summer, when his contract ends. The option for the player to land already in Spain to occupy the role of Saponjic did not have much travel and finally he will not change of air yet, as his current team needs it.
The footballer's agent, Lucas Mineiro, arrived in Madrid a week ago to finish the operation, which was already approved for Marcos Paulo to be rojiblanco for the next five seasons, that is, until 2026. The forward ends his contract with Fluminense on 30 June, so he is free to negotiate and sign for whoever he wants, but his plan was for his club, where he was formed, to obtain some benefit from his departure, as revealed by Goal. The entities and the young player's representative were also talking about this.
Marcos Paulo is an attacking footballer, but not a pure striker, rather he usually plays down towards the left wing being right-handed. He is a U19 international with Portugal, the country of which he has the nationality through his grandfather. That is, you have a community passport, another point in favor of hiring. In fact, it was on the radar of other teams in Italy.
Plan for the future
When the next preseason begins and Marcos Paulo is one of the group under Simeone's orders, the roadmap for the footballer, who turns 20 this Monday, will be assessed. There is still a long way to go for the next project, but it is not ruled out that the player may go out on loan in search of the minutes that, in his first year in Europe, will probably cost him at Atlético. As an anecdote, the footballer already follows on his social networks both the club's profile and João Félix, Luis Suárez and the Brazilians of the team, Lodi and Felipe ...
Photos from as.com