Those from Bergamo, Real Madrid's rival in the Champions League, miss the opportunity to place themselves in third place by tying one against Udinese.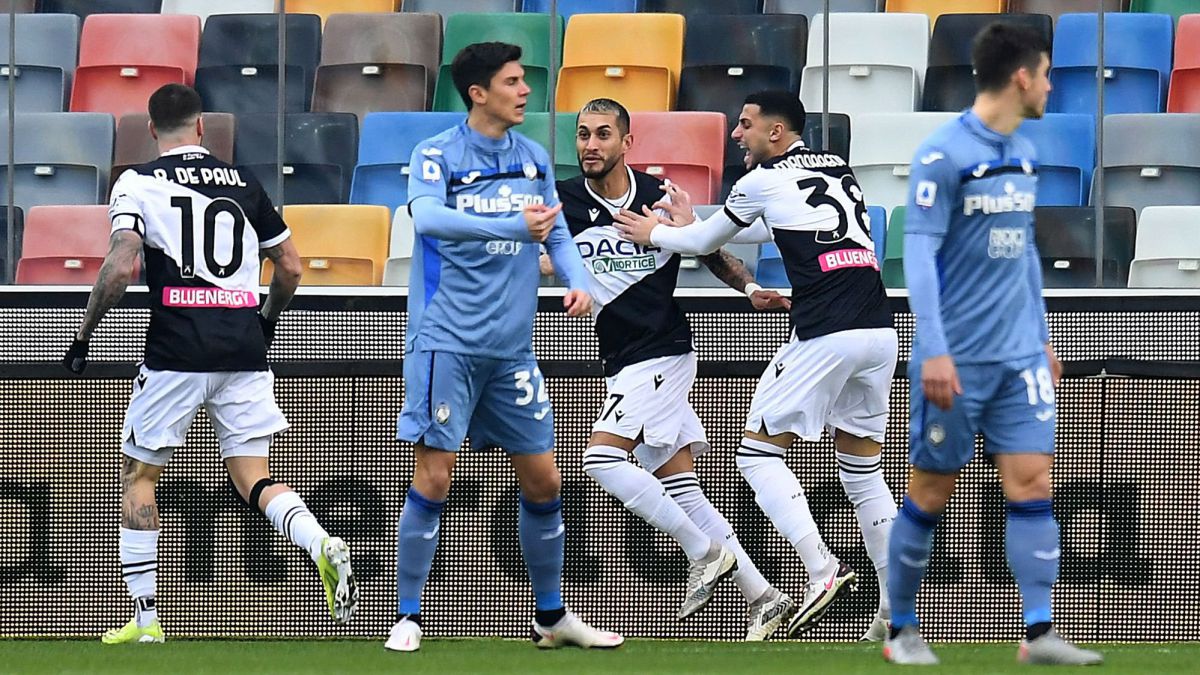 Second consecutive draw for Atalanta, which has slowed down after chaining four consecutive wins between Serie A and Copa. Gasperini's men this afternoon recovered the match with Udinese on matchday 10, postponed due to rain, and did not go past 1-1 , wasting the opportunity to overtake Naples, Roma and Juve in the standings and take third place. The Nerazzurri, then, are fifth, with the same points as Juventus and one more game.
Dea made rotations, leaving Ilicic and Zapata on the bench and starting with Miranchuk and Malinovskyi behind Muriel's back. The afternoon quickly got complicated: in the first minute of play, Gotti's men went ahead with Pereyra, who took advantage of the space between Palomino and Romero, beating Gollini.
The Argentine took just 30 seconds to open the can and Atalanta was slow to react to the early blow. Mahele brushed the tie with a great volley, which came before the break thanks to a great personal play by Muriel. The Colombian has 11 goals in 16 league games, and that started just seven times.
Gasperini, in the second half, realized the occasion that he was about to escape and took his heavyweights off the bench. With Zapata, Ilicic and Gosens, those from Bergamo dominated the game, but as they did against Genoa, they lacked intensity and aim. The scoreboard did not move and on Saturday, against Milan, the Dea will again measure their ambitions at San Siro.
Photos from as.com