Armani prepares the duel against Valencia at La Fonteta
The storm Filomena has prevented the Italian team from returning home. They will do it this afternoon and tomorrow they will play against the taronja team at the Mediolanum Forum in Milan.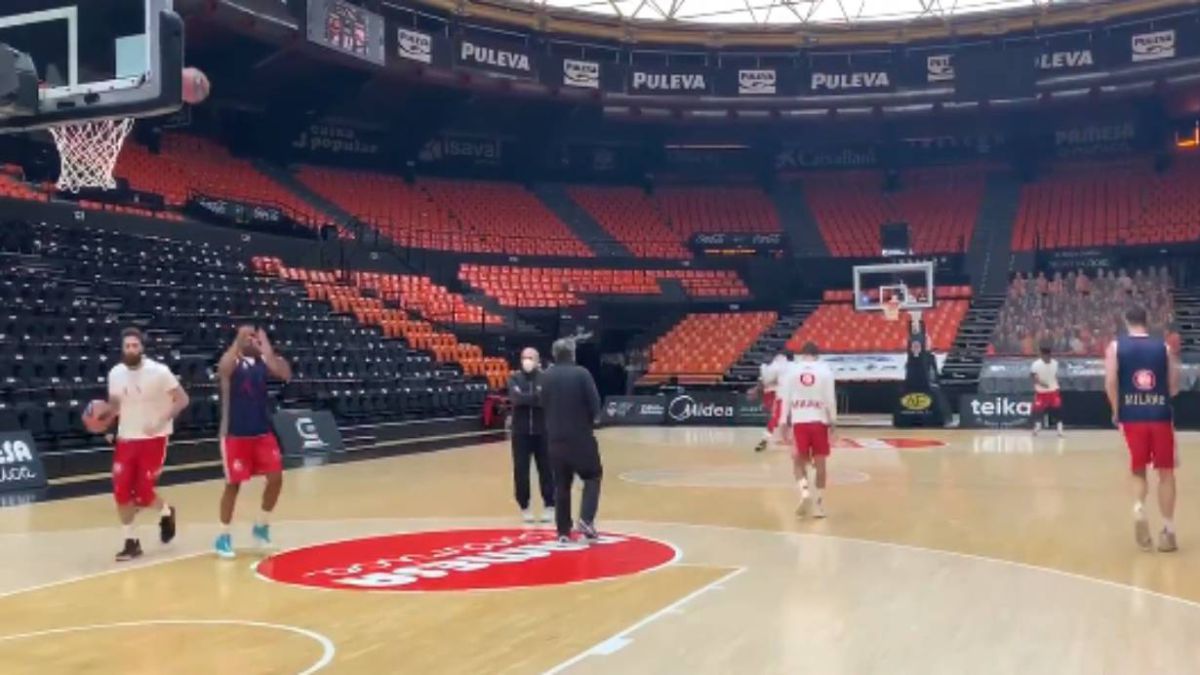 The storm Filomena has not only changed the plans of many Spanish teams. The Armani Milan has been one of the foreign victims who were surprised by the snowfall in Madrid and has not yet been able to leave Spain. After winning at the WiZink against Madrid last Friday they could not leave the capital of Spain until last night.
But since Barajas airport was closed, they did so by AVE to Valencia, from where this afternoon they will fly to Milan to complete a most bizarre return. The transalpine team has trained this morning at La Fonteta to prepare precisely the match that will face Valencia Basket tomorrow at the Mediolanum Forum in Milan. The two teams will travel this afternoon to Milan, from Manises airport, to play the match of day 19 of the Euroleague tomorrow, at 20: 45.
The official Twitter account of Olimpia Armani Milan has taken with humor his long stay in Spain due to the storm and has invented a hashtag called #TheTerminal, alluding to the movie in which Tom Hanks gets trapped in an airport. "Yes. Training in Valencia. Tomorrow's game is in Milan," read his publication on twitter, along with a video of the team working at La Fonteta.
Photos from as.com