Antonis Koniaris reinforces the Monbus Obradoiro
The Greek base (1.96 meters and 23 years old) arrives on loan until the end of the season from Olympiacos due to injuries in the position of 'one'.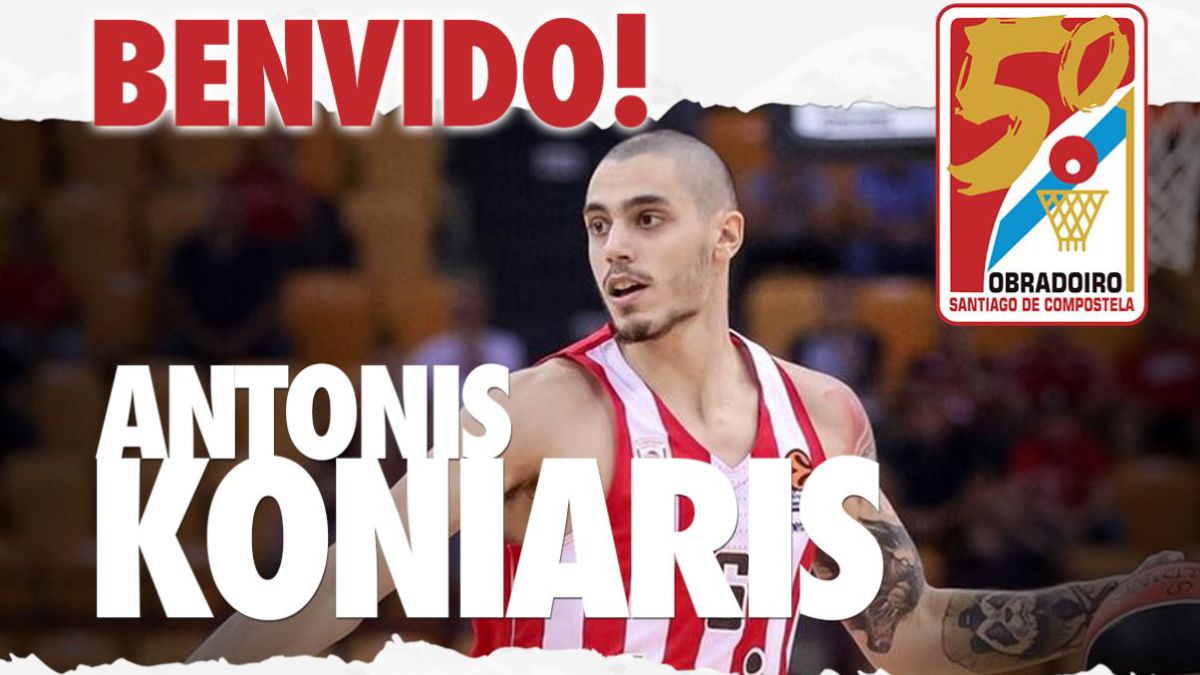 Monbus Obradoiro announced this Saturday the signing of Greek guard Antonis Koniaris, who will play for the Galician club until the end of the season on loan from Olympiakos.
"He is a young player but with experience at the highest European level, whose physical conditions enable him to be a great defender. His decision-making in direct blocking, the fact of being able to play with another point guard and his desire to join our team. team have also been important to complete the operation ", explained the general director of Obradoiro, José Luis Mateo.
The injuries of the Turkish international KartalOzmizrak, who has not yet made his debut in an official match after suffering a serious ankle injury during the preseason, of Pepe Pozas and Rafa García have forced the sports management to search the market for a new base
Koniaris, 1.96 meters and 23 years old, has played only one official match this season (Olympiakos only participates in the Euroleague), while last year he took to the track 23 times -in the same competition- with averages of 3.4 points, 41.7 percent in triples and 1.4 assists in 12.9 minutes.
Absolute international, Sub'20 (gold in the European Crete'2017), Sub'18, Sub'17 and Sub'16 (bronze in the Kiev'2013 European Championship) for Greece, this will be their first experience outside their country , where he has defended the colors of PAOK, Panathinaikos and Olympiakos.
The Obradoiro also advanced that Koniaris will travel to Santiago de Compostela during the next week.
Photos from as.com