Another problem for the MVP: Giannis does not make free throws
After its 5-year, $ 228 million extension, Antetokounmpo is in his worst personal numbers. His 1/10 against the Mavs, a warning.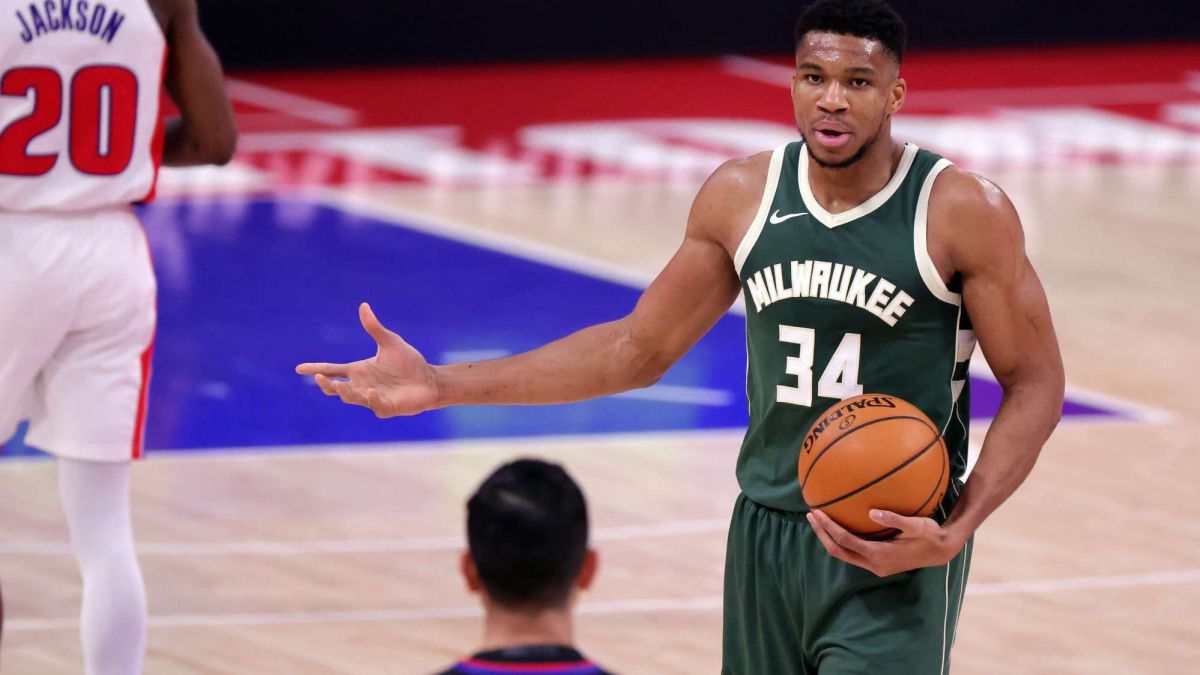 Two 3-pointers by Khris Middleton and the final failures of Trey Burke and Kristaps Porzingis, while Luka Doncic was desperate away from the ball, sealed a long-suffering victory for the Bucks against the Mavericks in the infield. But one of the stories of the match was Giannis Antetokounmpo's 1/10 free throw. The MVP of the last two seasons was denied from the personnel line and in the decisive attacks, in fact, he was seen little incisive, perhaps with fear that he would be fouled and would have to return to the personnel pitches. In the two previous games he had signed a not brilliant 10/17 and this season he is at a very poor 57.5%. Roll 10 per night and hit 5,7.
The worst numbers of his career in what is a dangerous trend. After his 68.3% as a rookie, throwing only 2.6 per night, he was above 72% for five seasons, reaching 77 in 2016-17, when he already traveled almost eight times per game to the line. Since then, down: 76, 72.9, 63.3 and the current 57.5%. Giannis, who has not progressed from the triple either (he is still around 30% from last year) knows that there are limitations that are being exploited by his playoff rivals. If he joins doubts from the personnel line to his problems with the outside shot, the decisive minutes of important games can become a drink for a 26-year-old player who has signed the largest contract in history, a 5-year extension and $ 228 million to tie his future to that of the Milwaukee Bucks, a franchise that has been flying in Regular Season for two years ... and crashing in the playoffs (first against the Raptors, then against the Heat) .
That 1/10, which has been much talked about in the last few hours, is not just Giannis' worst free throw game. It's a historically bad one - only three other players have been at 10% or less with at least ten attempts in a match. They are Shaquille O'Neal (who used to say that his problems from the personnel line were God's way of reminding him that he is not perfect), Andre Drummond and Al Horford. Antetokounmpo himself has already spoken of what is becoming a topic of debate in Wisconsin: "It's easy. I have to keep working. Throw more. Concentrate on my mechanics, go step by step. Throw more, that is. The more you throw, the more work you put into it and the better you get. There is no more secret. "
As soon as the game against the Mavs ended, the Greek forward went out to take free throws. The story applies, so Mike Budenholzer tries not to create drama: "He just has to keep working. It will raise their confidence and put them in. " Recently, Giannis flirted with a new shooting mechanic and has made attempts to push himself the most diverse: in one, after the season, his girlfriend had to sprint if he missed free throws, sometimes with their son in arms.
Photos from as.com