Another € 102M for Mbappé
It is the amount that Real Madrid has collected since last summer. Every euro counts if you want to bet on the signing of the French from June.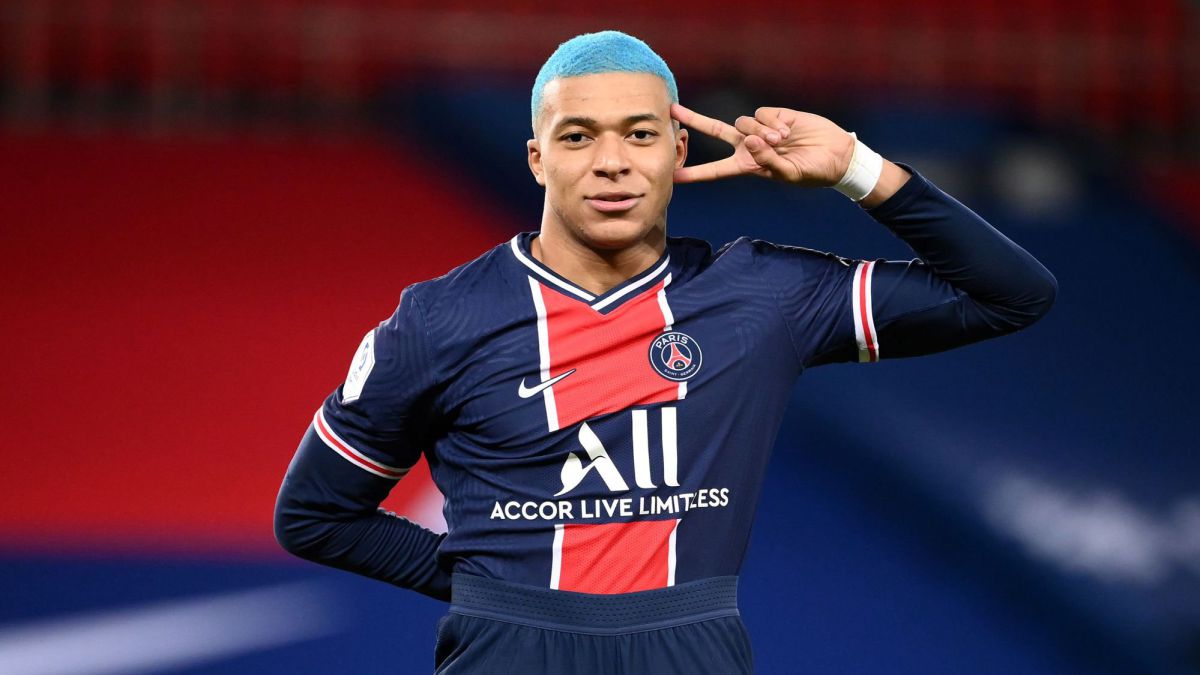 Real Madrid has closed the loan of Odegaard to Arsenal until June in exchange for two million euros (in addition to the Norwegian's salary, which the London team takes full charge). Another two million for the club's coffers, much needed today due to the coronavirus pandemic and its economic consequences for a football without an audience in the stands. Madrid needs every euro it can scratch to balance the accounts (those for this course start with a forecast of losses of 91 million, although the club hopes to balance the balance with the drop in player salaries) and also to undertake future operations. In that section, a name emerges strongly above the rest: Mbappé.
The French forward still does not renew with PSG, and has already made it clear that he will not do so until it is clear that he wants to stay in Madrid for several more years: "I do not want to renew and after a year say that I want to leave. If I sign, it is for stay. That deserves a reflection. " With a contract currently until June 2022, PSG is at a crossroads: if he does not renew, he must sell him next summer or he risks leaving him free in a year and a half. Madrid is betting on the route of trying next summer and for this it makes use of all the cash flow it can get. The two million from Odegaard's loan to Arsenal were the last to enter the accounts.
Y is that Madrid has collected 102 million euros in operations since summer, either from transfers or transfers that bring benefits to the club. The sale of Achraf to Inter ranks first, with a revenue of 40 million euros; then comes the one from Reguilón to Tottenham, for 30 million; and third place on the podium goes to Oscar, sold to Sevilla for 15 million (only 75% of the rights; Madrid kept 25% of a future sale) .
With Achraf, Reguilón and Óscar there are 85 million, to which later we must add small sales and transfers: Madrid transferred half of the rights of Javi Sánchez (to Valladolid, for three million), Dani Gómez and De Frutos (both to Raise, 2.5 million each). There are eight million players who still partially belong to Madrid, so they could return at low cost or report even more benefits. Soro was also transferred to Granada, for 2.5 million and through assignments Madrid entered 2.5 million euros from Kubo (by Villarreal, although half of it ended up being Getafe's debt after the change of team in January) , two million for Mayoral (to Roma, with a purchase option around 20 million) and finally from Odegaard, another two million for his loan to Arsenal. A total of 102 million since June, ammunition for when the ban on Mbappé opens and it is time to start shooting tickets.
Money in your pocket
Madrid recognized in its accounts for the 2019-20 season, approved a few weeks ago, that the cash flow at the end of last year was 125 million, money available to spend when necessary (not counting the extra dedicated cash exclusively to the remodeling of the stadium, from the loan of 575 million).Although it is true that this money will not last long, because with it Madrid intends to face the different payment obligations that arise. And money that was counted on is not arriving, such as the first payment of 10 million from the transfer of Achraf to Inter, which the Italian club has requested to delay until March when it had to be paid in December. Each euro adds up and Madrid intends to deepen this trend to fatten those 102 million next summer, with a view to trying to sign the galactic who leads the white team of the next decade.
Photos from as.com