Checo Pérez, who turns 31 today, will have a winning car for the first time in his career: "Of all the teams, I never thought I could make it to Red Bull."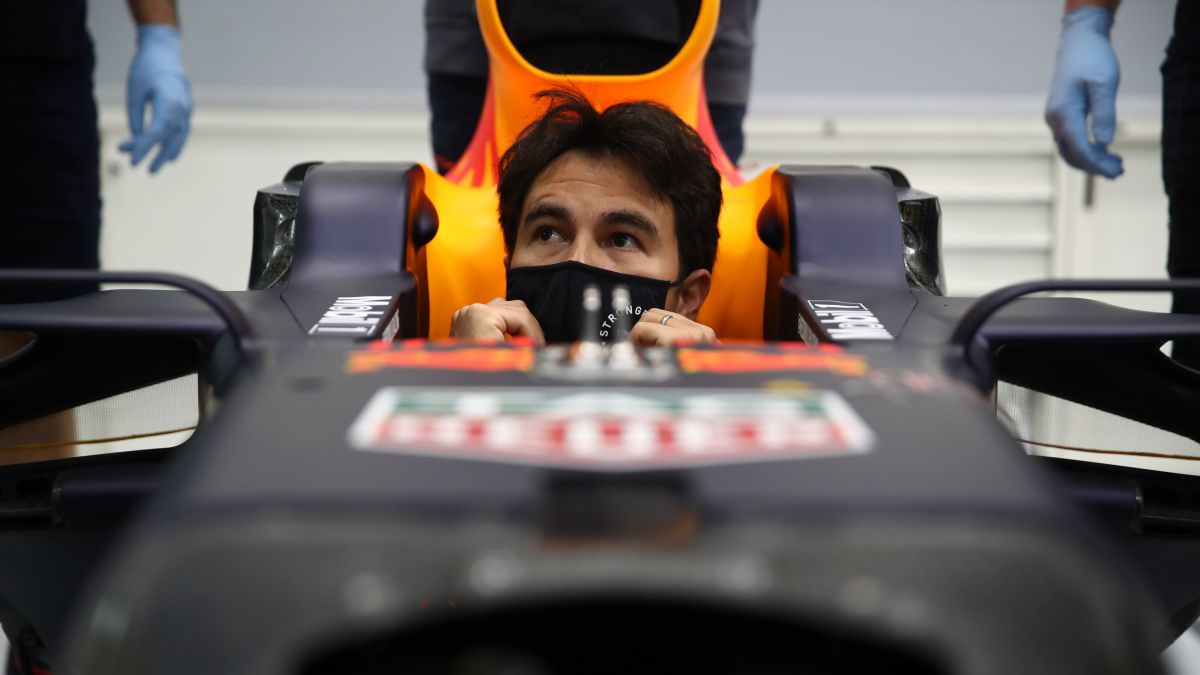 There are spotlights on all the signings of the 2021 season in Formula 1. Sainz's Ferrari, Alonso's Alpine, Ricciardo's McLaren ... but the only one that aspires to win races since the Bahrain GP that opens the season on 28 March is Sergio Pérez, with Red Bull. The Mexican, who turns 31 today, emerged unscathed from a very hard exchange of blows in 2020: he missed two great prizes due to COVID-19 and was fired from Racing Point to make room for Vettel. He recovered with an unforgettable victory at the Sakhir GP plus the signing, at the last minute, to be a teammate of Max Verstappen from now on, signed for one season. Balance more than positive.
Checo gets his second chance at a big one. He had the first in 2013, perhaps too early, after emerging with podiums at Sauber. But neither that McLaren was up to the task nor the pilot had the necessary experience to take advantage of it. Now he gets on Red Bull with 191 grands prix behind him, one victory and ten podiums, supported by his manager Luis Álvarez and his physio Xavi Martos, an irreducible nucleus that overcame the hostile environment of Racing Point and the Stroll family with the best performances reminded of Pérez.
But it will not be to arrive and succeed, this is not Mercedes. Red Bull has suffered Gasly or Albon in recent years, even Ricciardo left as soon as he had a chance to breathe air out of the 'Verstappen atmosphere'. The 23-year-old Dutchman is the cornerstone of the project and is blindly trusted by Helmut Marko, strong man of the drink, and Christian Horner, team leader. It is said that he has the priority strategy by contract and has outstripped his last teammates, defined squires, by a comfortable half second per lap. Although none had the background of Czech.
"I have talent to be with Verstappen"
"It is an important challenge to be by Max's side, he is perhaps the fastest on this grid and he has a lot of experience. But I think I have experience and talent to be at his height and lead the team towards go ahead ", says Pérez, who last week visited the Milton Keynes factory for the first time:" When you arrive you realize why they are so successful, we have a package to fight for victories every weekend plus a great team than with Agility can improve the car according to your comments, that's something new for me. In other teams where I've been, everything took longer, here the 'feedback' is transferred to the car in the next race ".
A confession: "Of all the F1 teams, it never crossed my mind that I could come to Red Bull because they have their academy for young drivers. To come from outside and have them trust me is special, and I am very grateful and motivated." . And it's true, Checo doesn't fit Marko's 'type' pilot. Even Verstappen voted for Nico Hulkenberg when it was already evident that Albon was not up to the mark. But, for the first time, the board does not choose by listening to its star and they make an exception outside the youth program. Against the worst possible reference and in a complicated period also for Red Bull (they must manufacture their own engine or look for another supplier in 2022 before the departure of Honda), but this 2021 could be the year of Checo Pérez.
Photos from as.com