Anduva, cursed terrain for Las Palmas
The yellow ones, before a litmus test. They do not know the victory in the four visits they have made to Miranda de Ebro.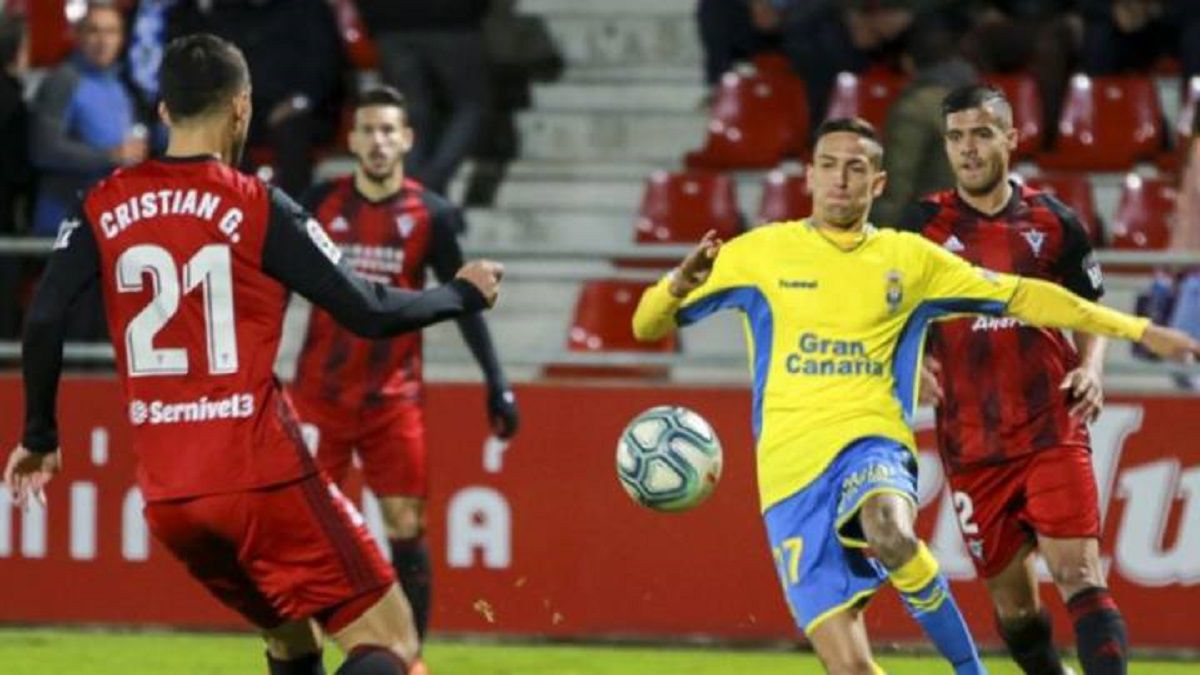 Although savoring the honeys of success harvested at the beginning of 2021, after having won consecutively Espanyol, Mallorca and Leganés, UD Las Palmas has just around the corner (next Sunday, at 5:15 p.m. Those exits that he always looks with fear on the calendar, such as the Municipal Stadium of Anduva. Four encounters and four defeats are the precedents for the islanders in Burgos.
If it seemed too difficult to get out of this particular Himalayas alive before the three recently descended, who has finally been won, and with a note, getting nine points out of nine possible, it will not be less difficult for the yellows to get something positive out of your next outing away from the Gran Canaria Stadium. This Sunday awaits "the curse of Anduva". A field that historically has not been able to give worse to those now trained by Pepe Mel as the statistics mentioned above collect, four defeats out of four possible.
The last island visit was last season, on matchday 16, in which the rojillos won 2-1, tracing Juanjo Narváez's initial goal. That meeting was marked by the rude errors of the yellow rearguard and the debut of the youth squad Dani Martín, due to the losses of Alberto de la Bella and Dani Castellano. Party to forget that he extended that little curse to this day.
To find a yellow displacement to Anduva again, we must go back to the 2014/2015 season, that of the Gran Canaria ascent, in which the locals won the same score, 2-1, with two goals from Pedro Martín. The yellow was the work of Sergio Araujo, who would finish that year with 25 goals. And the same happens if we talk about the clash played the previous year, 2013/2014, since it ended the same, 2-1, with goals from Joseba Garmendia and Pablo Infante for Mirandés and by Momo for UD.
Y, finally, the first meeting between the two in Anduva will begin for the 2012/2013 season, in which this particular yellow via crucis would begin, which ended 1-0, with a goal from Antxon Muneta. Now, after winning three consecutive games and getting the first victory off the course against Mallorca two days ago, it seems the best time to face another of the most important challenges of the year, which is to end "the curse of Anduva" .
Tomás Cardona trains with the group. last Monday and he seems to be already recovered from his continuous muscle injuries that have been weighing him down on his performance throughout the first lap.
Photos from as.com