Álvaro Vázquez is already a Sabadell player
The Catalan forward arrives on loan until the end of the season from Sporting de Gijón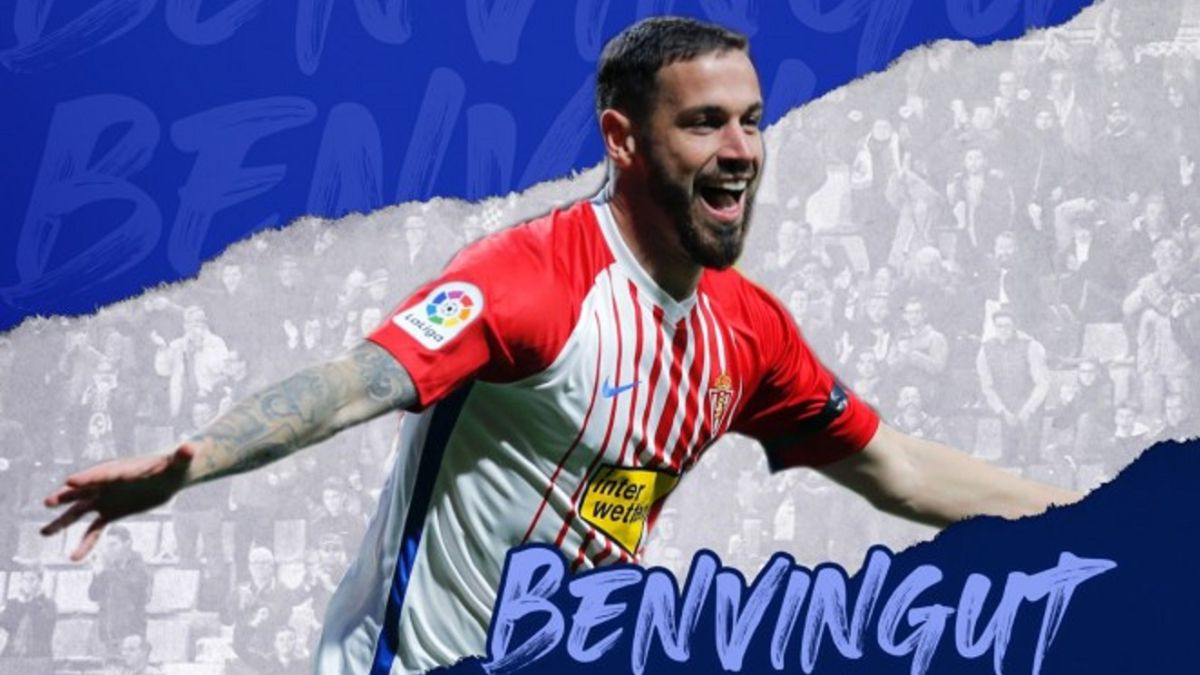 He had to arrive in 2021, but Sabadell can already count on Álvaro Vázquez. The forward was the number one claim of the Harlequinade club for this market and, as expected, he ended up getting his loan. The agreement between the club and the player was absolute and the only thing left to do was to agree on the loan terms with Sporting. Once agreed, Álvaro is already wearing a harlequin.
The arrival of the forward was a priority for the club, which already tried to hire him in the summer. The formula was the same, a loan, but at that time Sporting did not let him out. The agreement between Álvaro and Sabadell, and the forward's desire to play for the club, had already existed since August.
Álvaro Vázquez is a forward with a long career in professional football, having made his debut at Espanyol at a young age. He has passed through Getafe, Nàstic, Zaragoza and Swansea in addition to being international in lower categories. He is a dynamic area footballer who scored five goals last year in Gijón. This year, Gallego has used him mainly as a replacement in the last minutes of the game.
The former Espanyol comes to complement an attack in which he will have stiff competition, as up to five players develop in that area of the field. Stoichkov, Guruzeta, Néstor, Juan Hernández and Édgar occupy different positions on the attack front, an area that Álvaro is reinforcing.
Photos from as.com