Álvaro Jiménez gives oxygen to Albacete from eleven meters
A doubtful penalty in favor of Albacete in the second half, and scored by Álvaro Jiménez, was decisive for the La Mancha to abandon the second division red lantern.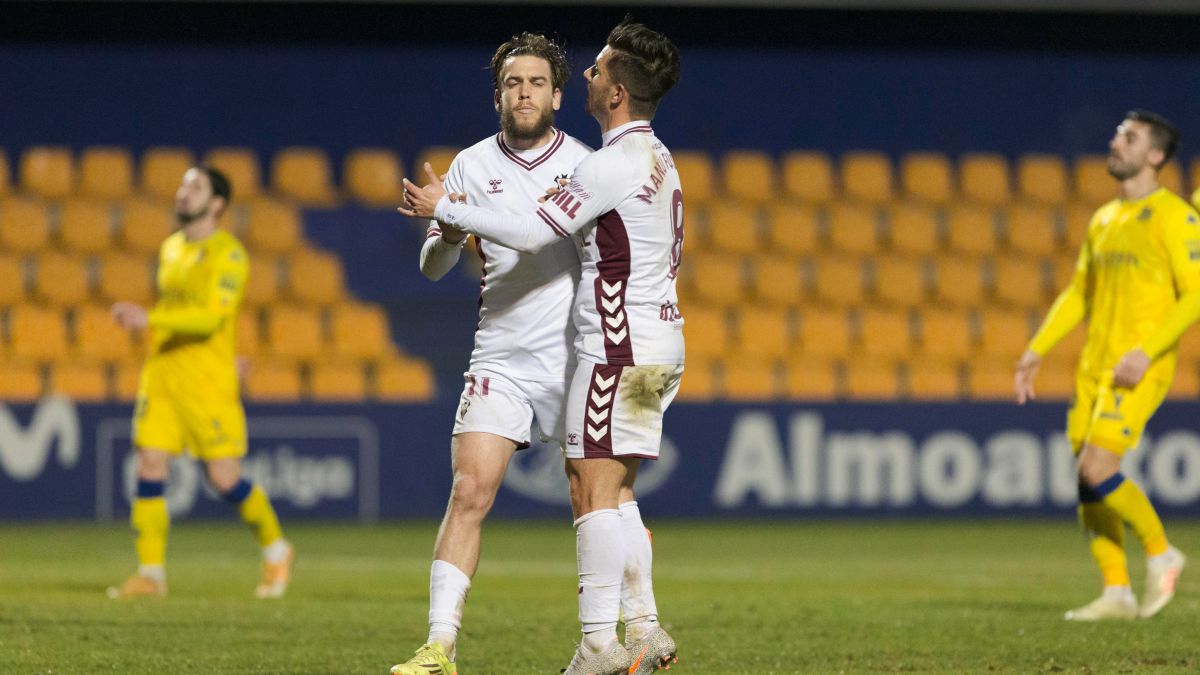 In the first few minutes, both teams enjoyed two occasions when they came out of a corner. But neither José León for Alcorcón nor Silvestre for Albacete got their shots right. The truth is that the start of the game was yellow. Those of Anquela were the ones who took the initiative and dominated with the ball. Albacete retracted and did not exert pressure on the high line.
At 14 minutes, Albacete had the clearest shot at Boyomo's head after a lateral foul, but his shot went over the crossbar. Alcorcón responded with a shot from Gual point-blank that Tomeu Nadal cleared. The chances were happening and a pass from Álvaro Jiménez left Fuster alone against Dani Jiménez, but his shot went over the crossbar. Both teams were going for the match.
In another lateral foul from the right hand taken by the La Mancha would arrive the first goal of the match. Álvaro Jiménez and Silvestre put it from the front and after an extraordinary control opened the scoring. Alcorcón reacted well. Juanma could put the tie, but his shot found no goal. At 41 minutes, Víctor García's center and only in the heart of the area, Hugo Fraile sent her to the back of the net. At half time, there was a 1-1 draw between both teams.
The beginning of the second half showed us again signs of the danger of the connection between Álvaro Jiménez and Silvestre. Free kick taken by the first and shot by the second with a header that goes over the crossbar. The truth is that those of Alejandro Menéndez began with one more march. At 57 minutes the saint from Alcorcón avoided the second after a header from Fuster. Spectacular goalkeeper.
Anquela moved the bench early and in 59 minutes he put Dani Ojeda and Boateng on the pitch to put freshness, muscle and goal on the pitch. The changes gave Alcorcón a plus, but in the 68th minute the referee whistled a very controversial penalty from José Carlos on Zozulia that Álvaro Jiménez sent to goal.
Anquela looked for the reaction, giving way to Barbero, Sosa and Escardó. Tomeu Nadal avoided the tie in a direct free kick taken by Hugo Fraile. David Fernández also had it headlong in 86 but his shot went high. Barbero also had it in 91 but Tomeu Nadal again frustrated the potters. In the end, Albacete adds a key victory and leaves the red lantern.
Photos from as.com