Alejandro Menéndez: "The challenge is complicated but the team is growing"
The Albacete coach is confident of the comeback in the second round of the championship. In an interview on Radio Albacete, the Asturian coach is aware of the difficulties.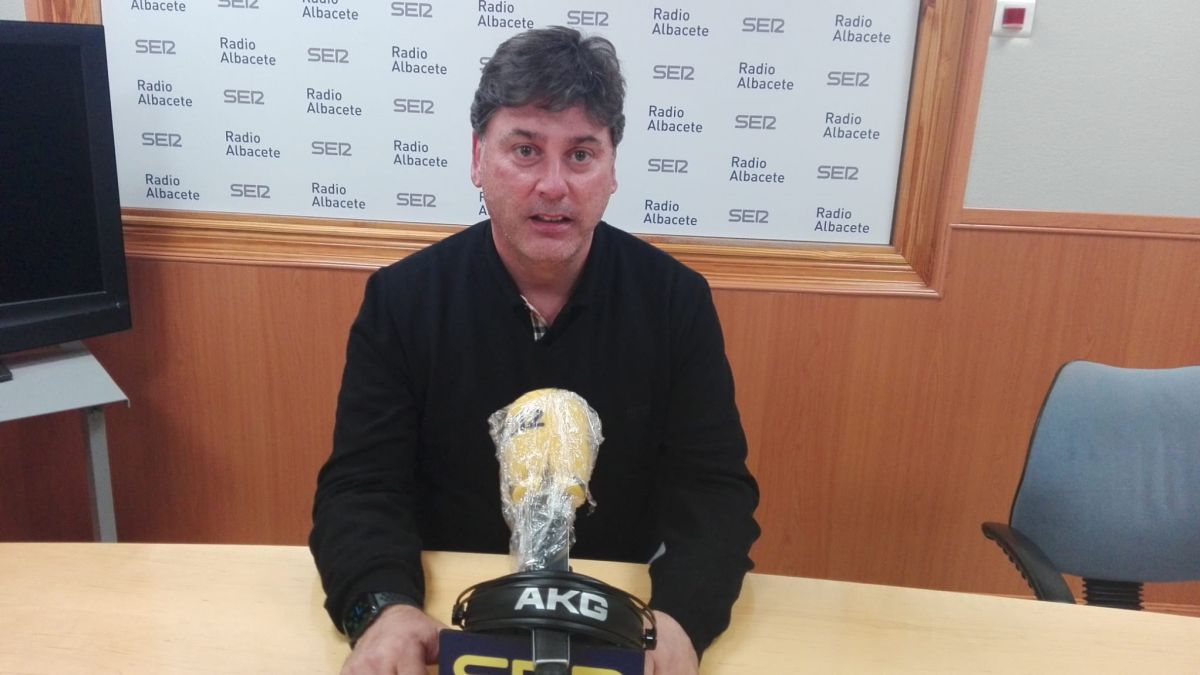 The Albacete coach is confident of the comeback in the second round of the championship. In an interview on Radio Albacete, the Asturian coach is aware of the difficulties in the market and recalls his time at Castilla in which he coincided with Mourinho in which even the Portuguese coach let him train his squad in the breaks FIFA
Just over a month in the city ...
I am very happy with my arrival in Albacete, it is true that it is a city where it is very cold, we even had to train for a few days in Almansa due to the weather problems, but now we are fully focused on the important game against Zaragoza which is very important to us.
How do you arrive?
Toni Cruz calls me to know my availability and offer me the possibility knowing that it is a complicated challenge, but in two calls we reached an agreement. At no time did I have doubts because in this world of football life is not easy, but for me it is a train that could not pass with a category that I know well and I think I have energy so that the players can give more performance.
What squad was found upon arrival at the club?
At first I have seen players with a lack of confidence and that at the slightest obstacle they were left without reaction. Right now the work is giving them more confidence, now we try to convince them that the plan as a team can work. I think the victory against Mirandés and the draw against Malaga has strengthened us and now we have to continue along these lines to seek consistency, salvation is achieved in May, not in January. The goal is not that far, the road is not easy but winning on Friday we would take a giant step to get closer to permanence. We need a little more order, to improve as a team and establish a plan in which everyone knows what they have to do and handle many game concepts to win the games. We cannot afford to lose face to the game in many moments and everything happens through intensity, discipline and concentration.
Can Tana have minutes against Zaragoza?
At the moment you are not registered, we hope you can already be on Friday. He is a boy who has been working well in the gym while he had no equipment and now he is already in group dynamics training with the team for several days and can participate in the meeting.
How many reinforcements do you think are necessary?
We have an important block, but we would like to bring in players who offer more alternatives to certain positions. I would like one transfer per line but it will be very complicated due to the circumstances of this market, but the sports management is working hard to improve the squad, although we have to be realistic and at the same time have confidence in our players.
His career on the bench is long and with a lot of variety ...
I have been working with the lower categories of Sporting de Gijón and Celta, also in Castilla with high quality players and also with adventures abroad. We are many coaches, it is never easy to get hold of a site and have a project to work on.
How was your time at Real Madrid with Mourinho in which you even led training sessions for the first team?
I was lucky to be able to meet a coach of Mourinho's prestige. When the Portuguese arrived at Real Madrid, Mourinho had a lot of weight in the club and Jorge Valdano told me that I was in charge of being able to raise the second team players to the first team so that the club would have young national players who could help the first team to mix international players with their teams with young promises. On many occasions I was able to direct the first team in FIFA breaks and Mourinho made me one of the organizational charts of his coaching staff and without having to ask permission I could witness their training sessions.
Photos from as.com