Aberasturi: "My goal is to win a stage in La Vuelta"
Jon Aberasturi (Vitoria, 31 years old) is, despite his age, the oldest runner at Caja Rural and one of its pillars, the team's sprinter.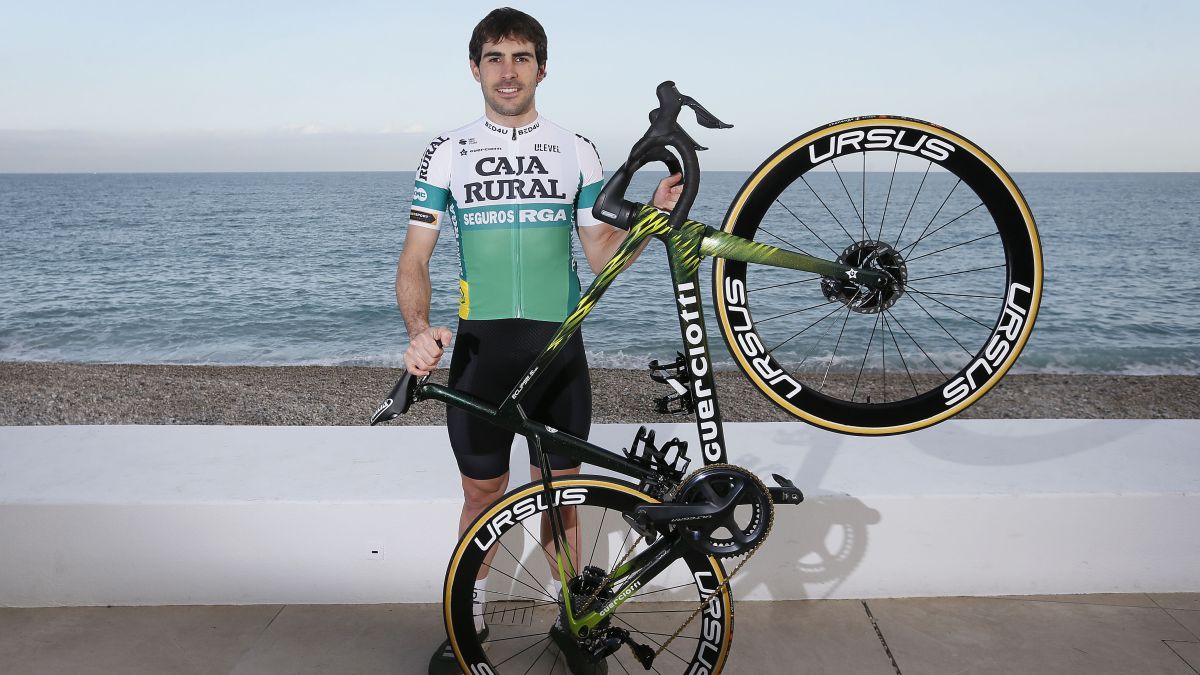 Despite being only 31 years old (he will be 32 on March 29), Jon Aberasturi will be the oldest cyclist on the Caja Rural squad in 2021, with an average age of 23.9. "This season I will have to exercise a little mentoring role with the youngest. I've been in this for a long time, with experience in different categories and in different countries, that experience can be contributed and passed on to help people who are starting out ", he explains to AS.
The Alava knows well what it means to make a living in his profession, inside, as a sprinter, and outside, like when he was left without a job after the disappearance of the Basque Country in 2014: participate in the Tour of Mexico with a team from there, the Dym Jess Tlaxcala. Marcelino Pacheco then gave me the opportunity to sign for Ukyo, in Japan, and I didn't hesitate to pack my bags. I had two wins in 2016 and eight in 2017, which translated into the chance to return to Murias in 2018 ".
Since then he has achieved at least one victory in each of his three seasons in the Second Division, as a pro continental: "In 2018 I made my debut in La Vuelta a España and for 2019 I was hired by Caja Rural. I think that every year I take one more step forward, we compete in more important races and I see myself close to the best ". Despite the atypicality of 2020 due to the pandemic, Aberasturi won the opening day of the Tour of Hungary. The next day he fell dressed as a leader: "That accident hurt me in La Vuelta. Things did not go as expected, although we solved well within what is possible all the uncertainty caused by the virus and the confinement, since we basically did roller, without filming away from home ".
In 2021 he will begin to compete in the recovered Clásica de Valencia, this Sunday: "The idea is to seek good results as soon as possible. Caja Rural must show their level to receive one of the two invitations to La Vuelta. In this course I would like to achieve a victory in La Vuelta. I think that if I have the right ground, it is on my legs. My greatest success so far was achieved in the 2019 Vuelta a Burgos ". Meanwhile, to look for life, as he analyzes with humility and good humor: "As a sprinter in a group of climbers and stage busters, it is my responsibility to chase wheels and make a hole. However, they value me as a fundamental part because of the positions and the options for victory… and that I win from time to time ".
Photos from as.com