A historic inferiority complex for Espanyol
With their elimination in the Cup against Osasuna, they continue to resist all the qualifying rounds against First Class rivals every time they have been a Second team.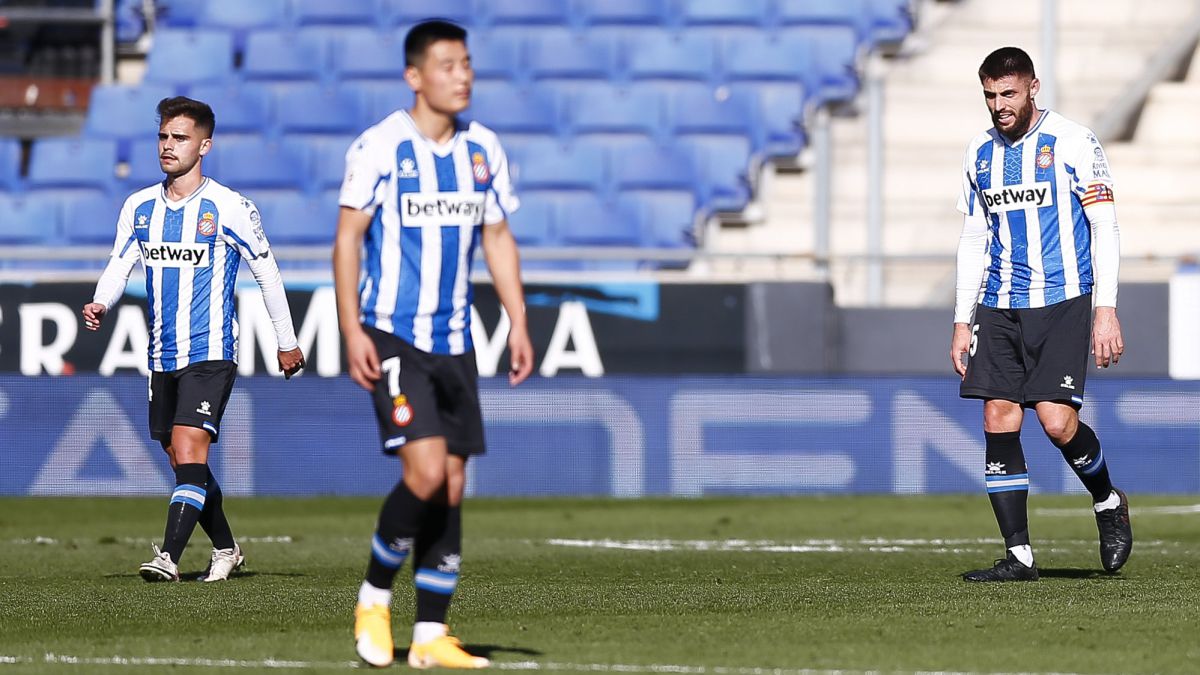 The elimination in the Copa del Rey at the hands of Osasuna (0-2) is a stone in Espanyol's shoe, more because of the rojillos' military walk than because of the fact itself of falling before a higher-ranking rival. The truth is that in the brief history of the parakeet club in the Second Division (this is the fifth season that it lives) it will continue with the stigma of never having been able to get off the KO tournament to an opponent of the First Division.
The first to fall in luck (or in disgrace) was Barcelona, in the round of 32 of the 1969-70 season. Then, Espanyol even surpassed the Catalans in the first leg, played in Sarrià (2-1, with goals from Amas, Giralt and Alfonseda), but succumbed in the return leg, at Camp Nou (3-1, Gallego scored , Martí Filosia, Pujol and Mingorance) .Almost two decades later, the Primera rival that the Blue and Whites faced in the Second Division was Sevilla, in the 30th of the 1989-90 campaign. Neither was the thing too uneven, since in Sarrià the parrots maintained a worthy 0-0, but it was in Sánchez Pizjuán where the Hispanics tipped the balance in their favor with a lone Francisco target, which over the years would become a Espanyol legend.
That game brought a queue, since it was a reissue of the one that had originally been played seven days before, with a clear local victory by four goals to zero, but which had to be repeated because Sevilla, when aligning Martagón, exceeded the quota intended for affiliate players.
Anyway, Espanyol and Sevilla would meet again in the Cup with the parrots as a Second team, in the 1993-94 season, and with the same outcome. Then the Andalusians already decided the tie in their favor in the first leg, with a 0-1 work by Simeone, which would be decisive, since at Sánchez Pizjuán they did not go beyond 2-2, with the goals of Suker (from a penalty), again the 'Cholo', by Francisco (now for the parrots) and Fonseca.
In the global count of Espanyol as a Second team, they have played 11 qualifiers this season, of which they have exceeded six and lost in another five, always against First class rivals except in the 1962-63 season, when they were eliminated at the first exchange against a Cádiz that was also active in the silver category. The blue and white challenge, however, is not to see each other again in the current situation.
Photos from as.com