"I'm a bit of a spectator"
The Madrilenian was 2nd in Stage 8 behind Al Attiyah and had a great pace, but acknowledges that he can do little more than that if his rivals do not fail.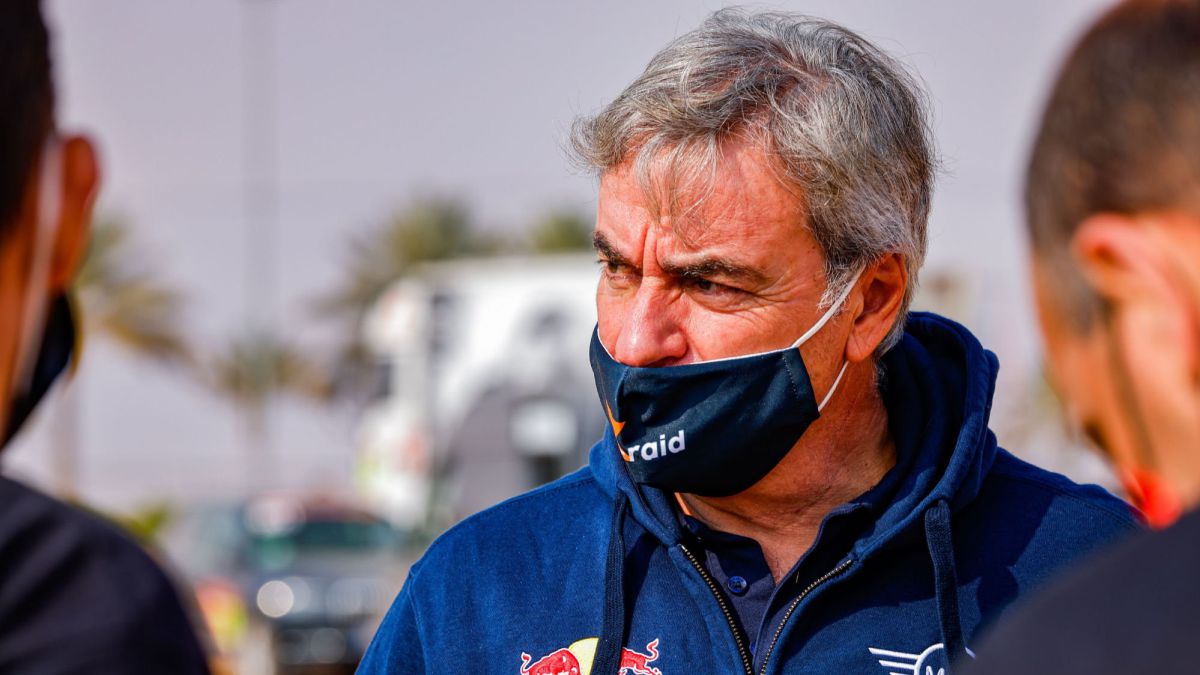 After meeting his team again after a night without seeing each other and commenting on how this marathon stage went, Carlos Sainz spoke to the media, including AS, upon his arrival at the Neom bivouac, where he finished the eighth stage in second place.
— Completed marathon stage and struggling upstairs, how have you been?
— Well, today a single puncture and in general, happier, although with the normal problems somewhere that there are doubts and you do some laps, but nothing that does not happen on a daily Dakar. The rhythm has been good, as always, and that of the leading three is high and I'm a bit of a spectator.
— Yesterday I said that I expected to have options to come back today, but it could not be. Do you see any other key stages in which problems may arise for your rivals?
— The only thing I can do is worry about myself, continue with the rhythm that we are having now. We are understanding the roadbook better, doing better stages and we have to continue like this. Tomorrow we will leave seconds to try to cut what we can and continue forward, there is not much more left.
— Your first goal this second week was to enjoy yourself, are you doing it?
— Yes, of course. When you lose two days, half an hour is morally hard, and when it does not happen we are enjoying ourselves and we are understanding better, in the sense of better understanding the roadbook. You can always do better, of course, but we are in a much more acceptable range than we were not able to do the first week.
— Was the stage fast?
— Pretty fast, with a lot of rocks at the beginning, and interesting. It has also been difficult to navigate on some sites to find the crossroads, it is not easy ...
— What kind of stages are you most comfortable in?
— I always feel comfortable with the car and I think we have gone fast on sandy stages, on dunes, in all of them ... If someone looks at the partials of the entire rally, removing those losses, the pace is good.
— Castera said that on the penultimate day anything could happen, that even whoever was fifth would win ...
— Knowing the two in front of me ... The pace is always the same and if they don't have problems, you don't get 40 minutes of time back.
Photos from as.com