"It will be very difficult for me to quit ..."
Hamilton reached 91 Schumacher victories: "The dream for me was to get to F1, I grew up watching Michael. It is a real honor to reach him."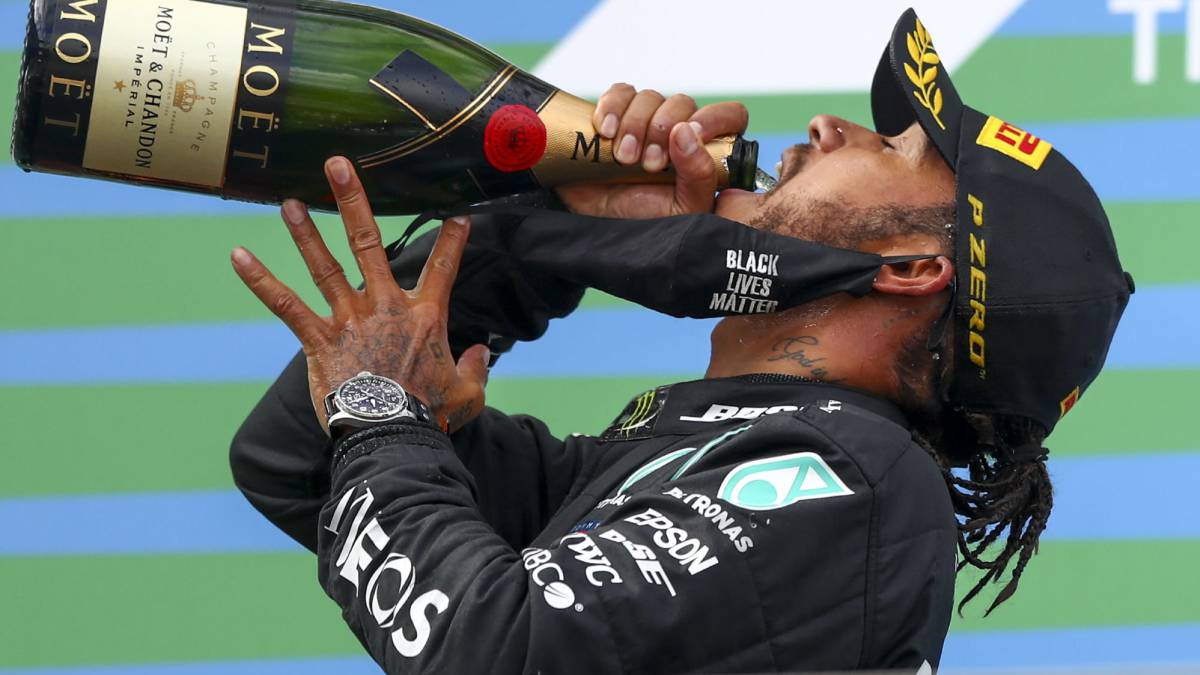 Lewis Hamilton won at the Nurburgring and equaled Michael Schumacher's 91 victories in Formula 1. The slightly excited Briton appeared at the FIA press conference.
-How does it feel to reach the 91 triumphs of Michael Schumacher?
-It is not something that is digested, that's for sure. It takes time to analyze and realize what it means. As for everyone, I grew up watching Michael, all those victories, I never would have imagined that it would reach him. The first part of the dream was to get to Formula 1 but Michael was so, so far away. I never would have imagined reaching him. For me it is a real honor. And at this moment I must thank Mercedes for the opportunity, I joined them in 2013 and thanks to them it has been possible. I think we can break more records.
-Mick gave you a helmet from your father, what does Michael mean to you?
-He is an icon and a legend of the sport, for all that he achieved by pushing the limits of fitness. He was the strongest pilot of his time. Aside from everything he achieved with Ferrari, that was huge. The number is so great that it is very difficult for people to really understand how 91 wins are achieved, to meet every weekend, to be so big, so precise. It is not easy at all, from your first victory to the 91st the work is very hard. And there are great drivers by our side, Max did an exceptional job and Daniel did too. Michael will always be a legend in the sport and it is an honor to have one of his helmets.
-Is it a relief to have already reached the record to focus now on the World Cup?
-You know me well enough to know what I never do. It's not a relief, I don't know why but I just feel happy for the people who have helped me so much to get to this place. Like Stephen (Lord, Mercedes race coordinator), who has been with me through 91 wins, at McLaren and at Mercedes. The number is large, but it has been achieved collectively. I must be grateful to Mercedes for giving a 13-year-old black boy the opportunity and supporting me throughout this time. Red Bull and Renault have cut the gap and we must remain focused. And Valtteri was very unlucky, I don't know what happened to him. But with all the crazy things that can happen during a pandemic, we'll keep working.
-How far can you go now?
-That's a tough question. I must be grateful for what I have achieved so far. I can set goals, think about what is possible, I have the best team behind me. Also we don't get tired of each other, there is love in this team. Like any of us here, I love what I do and I like the challenge. I respect all the pilots who dedicate their lives, with preparation, with a job that is not seen. I love this challenge, the sport, the atmosphere here ... it will be very difficult to quit. I feel young like these riders, at least in spirit. But that may change when you see a gray hair.
Photos from as.com