Why Sainz isn't bothered by Ferrari memes
The McLaren driver from Madrid assures that they seem funny to him, although he does not share the arguments of those who publish them.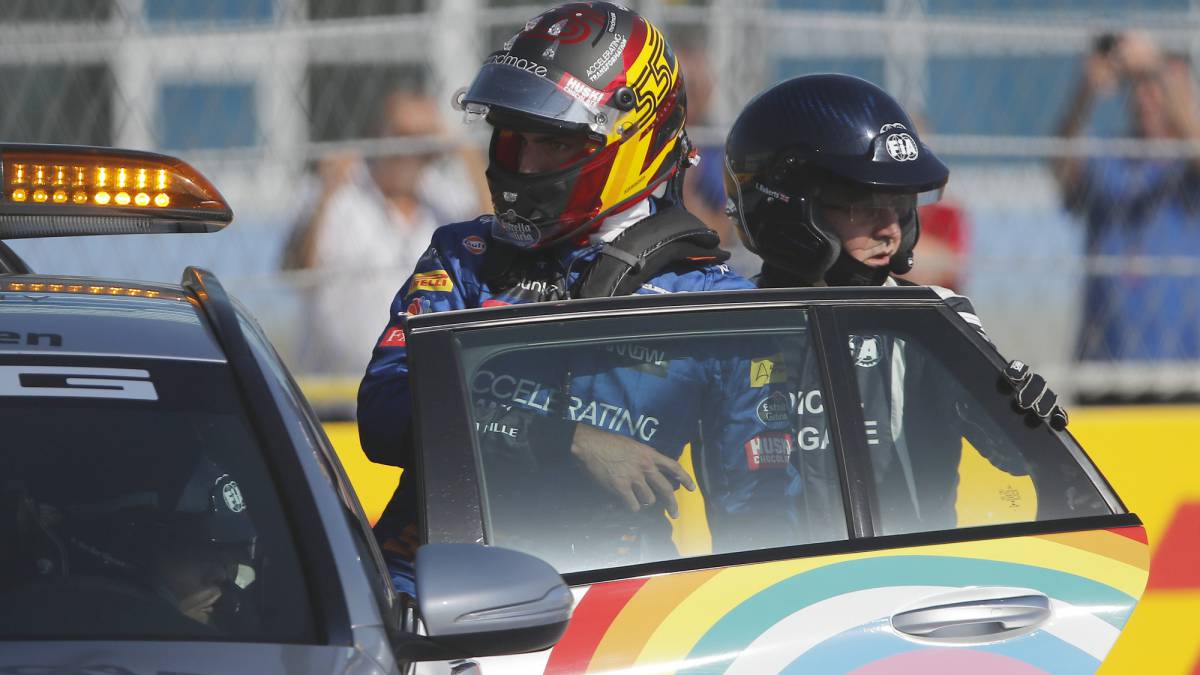 That Ferrari is not going through its best moment is so evident that it does not deserve further interpretation. The low competitiveness of the red cars is alarming, so much so that it seems difficult even that they can reach the level of their rivals next year. And it will be in 2021 when Carlos Sainz lands in Maranello, to be part of a project that faces enormous challenges.
A circumstance that has caused numerous comments and memes on social networks, putting into question the decision of the Madrilenian and his objectives for this new stage. Sainz has referred to this phenomenon in statements to 'Autosport': "People have a lot of free time and they come up with very funny ideas, I also laugh with them" .
An attitude that he assumes not only when the role is his, but he also applies it in other cases: "When the jokes are about me or other drivers, I am the first to laugh and enjoy them. Anyone can do it, some of them are really fun. "
However, sharing that sense of humor does not mean that the McLaren driver still does it with the concepts that are handled in those memes: "That does not mean that they are right or wrong, I only say that they are funny. I imagine that is what they want, so great for them. "
What Sainz is very clear about is what is truly important: to continue working for his team this year and to focus on Ferrari's challenge at the end of this season. In this sense, he confirms that he will be set up near Maranello: "The team is looking for a place to live for me, now I only think about my season. But whenever possible and when I consider it appropriate at the end of the year, I will move to Italy. "
Photos from as.com