He annulled Henderson's 2-3 in the 92nd minute for a millimeter and highly controversial offside. James was once again the best of Everton.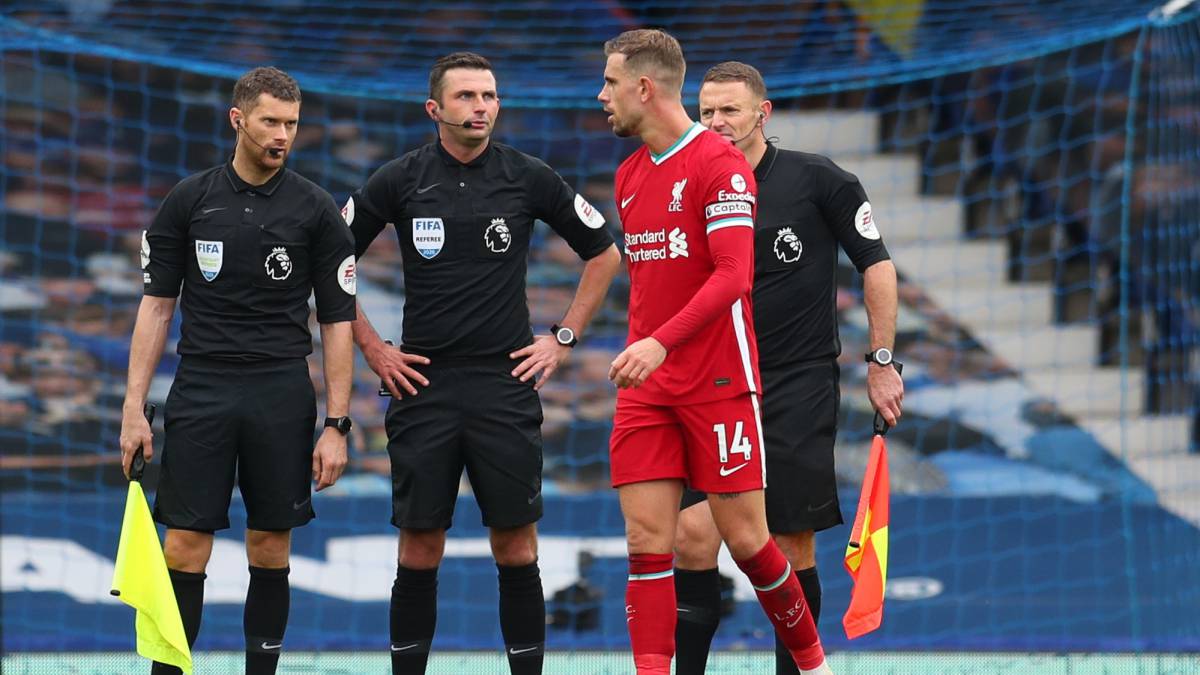 James Rodríguez was, once again and without a doubt, Everton's best player, but even the best version of the Colombian was not enough to break a curse of toffee that has lasted for a decade. Even so, Ancelotti's men managed to take a step forward and level the forces thanks to the fact that the VAR annulled Henderson's goal in the 92nd minute for a millimeter and very controversial offside that will once again awaken criticism in England against the technology in football.
However, the negative note was put by Virjil van Dijk, who received a criminal tackle from Pickford that made him retire from the pitch with very bad feelings. The English goalkeeper got rid of the red one because the linesman had raised the flag to signal offside, but it is difficult to understand why it was not possible to intervene in the face of a flagrant attack that also took a player ahead. The one who did take the red in the final moments was Richarlison, who also ruthlessly hunted Thiago in a divided ball and who could have seriously injured the Spaniard, who was able to continue playing.
On the field, Klopp's men came out to mark ground from the first moment, and Mané, taking advantage of a good foray from Robertson down the wing, opened the scoring after two minutes of play. Jug of cold water for Everton, who had just won all their games at the start of the season, and which caused Ancelotti's men to have a few moments of paralysis that could have cost them the game.
After a wonderful shot by Alexander-Arnold that was very well stopped by Pickford, the toffees reacted with a header from Keane from a corner after a wonderfully hung cross from James, which every time he took his left foot for a walk in the game was a real gift . The Colombian, to whom he was also compromised, is once again remembering the best version of him that could be seen at Real Madrid.
With forces evenly matched, and after Pickford's criminal entry on Van Dijk, the Reds again took the lead after a frivolity in the clearance by Yerry Mina that was well used by Salah. And, when all seemed lost for Everton, Calvert-Lewin, who is marking a spectacular start to the season, returned to level the game with a header.
Photos from as.com