Valencia defends itself and explains Atleti's offer for Kondogbia
Valencia emphasizes that Atlético, the club the French wanted to go to, only offered a loan with a purchase option three days after the market closed.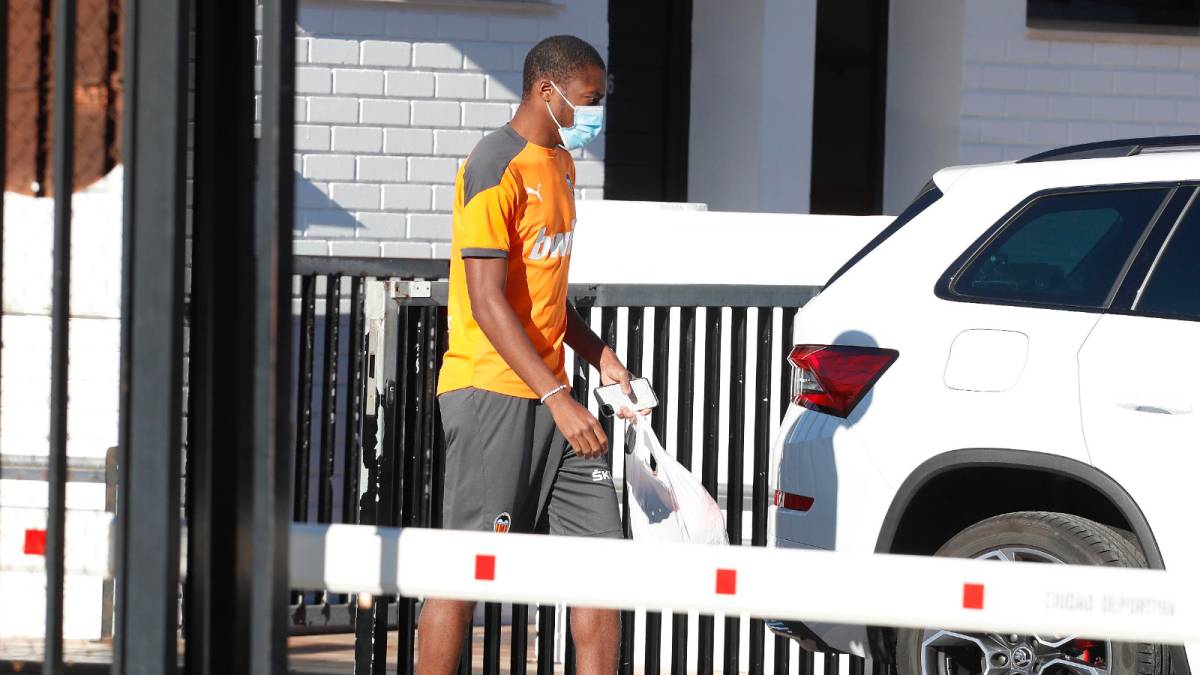 Geoffrey Kondogbia exploded Thursday night on Instagram. His message was direct to the figure of President Anil Murthy and his criticism spread like wildfire. "After having destroyed an ambitious project, you had to deceive your coach and finally me. Thank you Anil Murthy", wrote the French. Valencia defends itself against Kondogbia's rage and the club describes the proposal made by Atlético de Madrid as "impossible to accept", a club that loves him and for which Kondogbia is forcing,
According to sources from the black-and-white club, Atlético's proposal is a transfer with a purchase option, with the addition that the offer arrived three days after the market closed (Atlético has more time to sign since Thomas left after paying the termination clause). Valencia understands that in those terms it cannot give way to a key player like Kondogbia and less when the market for the Mestalla club would already be closed (although they have had it open throughout the summer and have not incorporated a single player).
Kondogbia feels cheated. According to the version of his environment, Valencia had transmitted him several times during the summer that he was looking for a team and he does not understand that once he presented proposals, none were accepted. Thus, Kondogbia requested to leave the weekend before the market closed. There was talk of an offer from Leeds United. But then, with the Gracia case also nothing to explode, Valencia closed the door because neither economically nor sportingly and socially could they give Kondogbia an outlet on the market horn.
The market closure was for Valencia but not for Kondogbia. There Atlético de Madrid appeared (which is still present) and Kondogbia asked to leave again and felt cheated again. But Valencia sees it differently and insists that the offer was unacceptable. Kondogbia, now, is tightening the rope and during the last days he has been absent from three training sessions: one for 'personal matters', two for 'Achilles tendon problems'.
Anil Murthy has appeared in Paterna this Friday, where the players, coaching staff and personnel linked to the first team -as is the case of the president- will undergo PCR tests. In fact Murthy barely stayed 30 minutes in the Sports City. The president, the center of Kondogbia's criticism, already met last week with the Frenchman to tell him that they would only allow him to leave because of the clause, although it is clear that he did not settle the issue by any means.
Photos from as.com