Vacarisas, champion of Spain in a brilliant last day
The Catalan overcame the two strokes behind Manuel Evira from Cantabria and sealed the victory at -20 with a final eagle.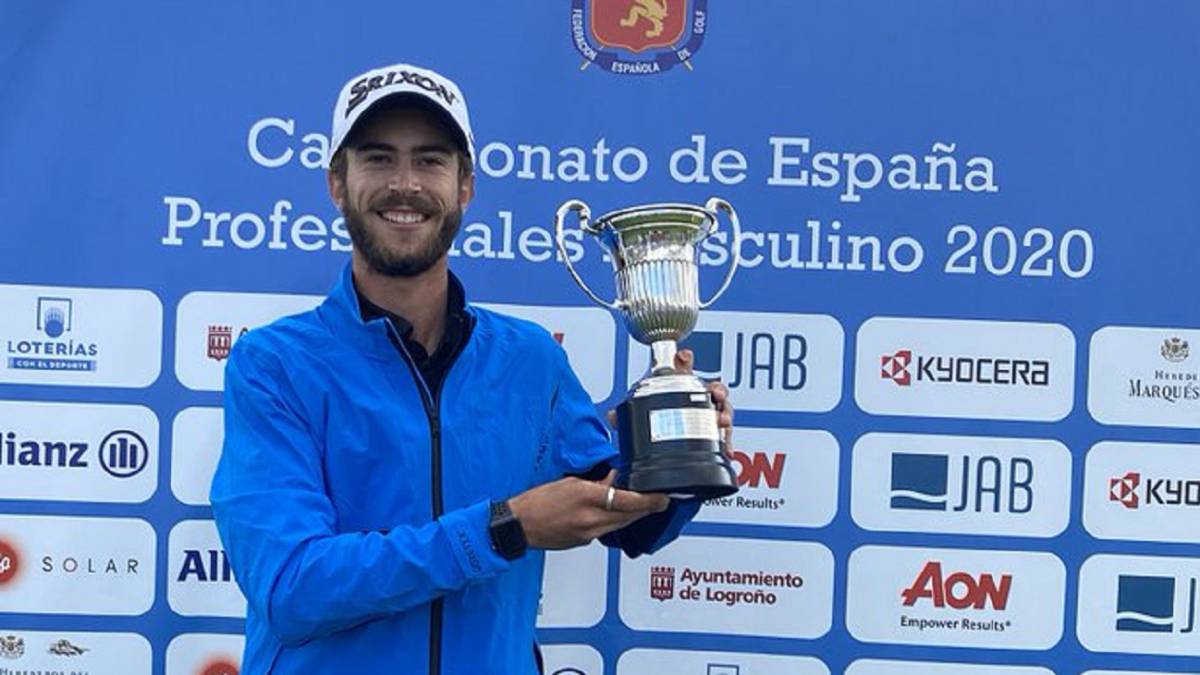 The Catalan Lucas Vacarisas was proclaimed this Sunday Spanish golf champion after a brilliant round on the last day, which raised him above those who until that moment seemed the most outstanding, the Granada-born Scott Fernández and the Cantabrian Manuel Elvira.
In fact, the title went to the most consistent player throughout the four days, in addition to culminating his performance with the best tour at the decisive moment. The rest of the favorites, on the other hand, had dips that prevented them from winning, Fernández on the second day and Elvira this Sunday.
Vacarisas had made a good first day, with 70 strokes (2 under par), but he excelled in the next two with 65 and in the last he did not lose his rhythm and with 68 he was proclaimed champion. On the last day the emotion was the fight first between the Catalan and Manuel Elvira, who started as leader but failed soon, with two bogeys in the initial part of the field, which offset him and, to a large extent, prevented him from fighting for victory .
More regular was Soctt Fernández, who was already four under for the first part of the course and who for some holes was the leader and virtual Champion of Spain. But in the second part of the round, Vacarisas played all his options, he was more aggressive and won.
In the final nine holes the Catalan went further and in the 18th he won the Championship with an eagle that allowed him to overtake his rival and add -20 in the tournament, one stroke less than Fernández. The title of Champion of Spain Professional won by Lucas Vacarisas in Logroño confirms the good form of the Catalan golfer, who this season, has already won the Alps of Andalusia.
Final Ranking
1.- Lucas Vacarisas, 268 (70 + 65 + 65 + 68)
2.- Scott Fernández, 269 (66 + 66 + 69 + 69)
.- Manuel Elvira, 270 (68 + 63 + 67 + 72)
Photos from as.com