Upamecano appears as Liverpool's salvaligas
Van Dijk's serious injury makes Liverpool look at the market and the French central, Madrid's goal for 2021, is the preferred one. The 'Upa' clause has dropped.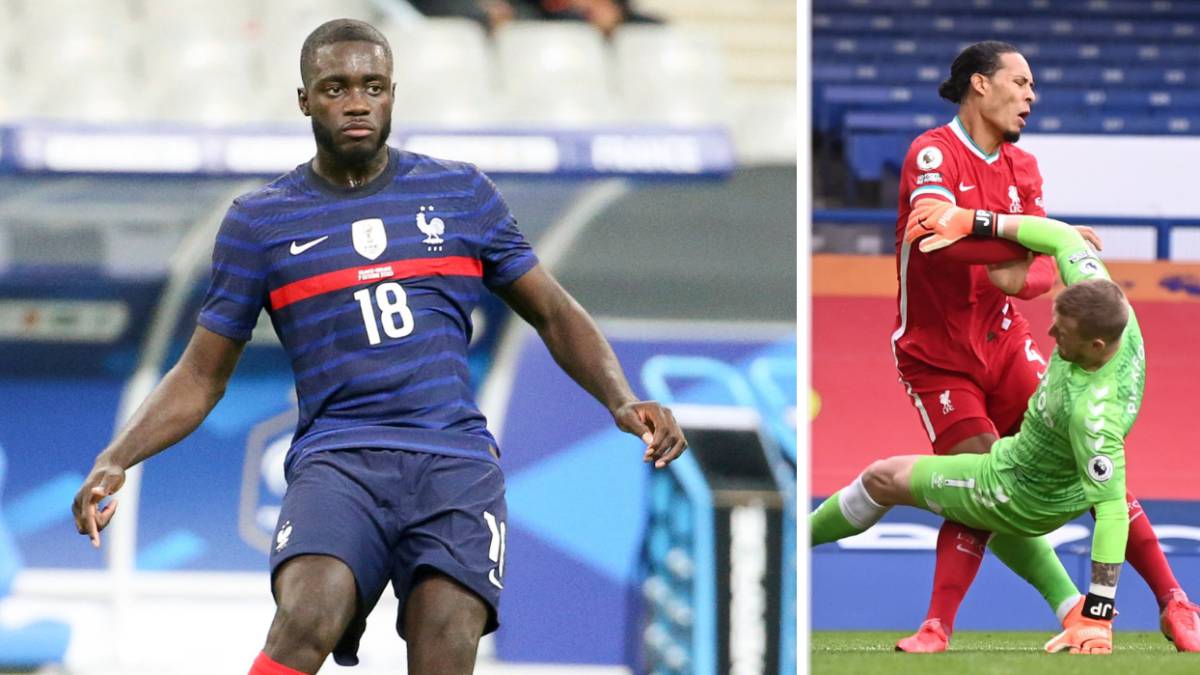 Without Van Dijk, Upamecano. Liverpool come across Real Madrid's plans to sign the Leipzig center-back. The 21-year-old French defender and a full international for France has become the favorite at Anfield to replace Van Dijk. Upa has seen its clause drop to 45 million euros with its recent short renewal (until 2023) as a result of the pandemic and with the clear objective of jumping to a big one soon. Zidane's Madrid has been interested in him and sees him as a third center-back with a lot of future. But the competition sharpens ... 444 444
Liverpool faced year I post-curse (they won the Premier last year after 30 years without doing so) with the vitola of favorites boosted by the great reinforcements who arrived at the last minute: Thiago Alcántara and Diogo Jota. However, the only 'lame' position was the center quarter, where Lovren's exit was not covered. Van Dijk, until Pickford's entrance, was made of steel and was not used to missing games. With the injury that will take him away from the pitch for much of the season, everything changes. And that's what Jamie Carragher, a 'red' legend, refers to, who knows very well what is going on in his ex-club and who has cited Upamecano as a replacement for guarantees.
Carra considers that the arrival of a guarantee center, duties marked in red for the future, should occur as soon as possible: "Liverpool's next great signing in the summer should be a center-back anyway, this must be brought forward to day 1 January. There is a player named Upamecano, he is not the same profile as Van Dijk, but if he is the footballer they wanted, let them pay the corresponding extra money and bring him ".
Without a center-back, there is no paradise "Everton lost Southall through injury in 1986, Liverpool won the league. In 1988, Alan Hansen, the Van Dijk of the time, was injured in preseason, Arsenal won the league. Cantona missed half the season, Blackburn won the league. Laporte misses part of the season, City loses the league ", began his intervention in Sky Sports.
"We are talking about the best and most valuable player in the Premier League. The reason why Van Dijk is the most valuable, De Bruyne would say but is injured often, is that he never missed a game (...) I think if Van Dijk is fit all season, Liverpool win the league. Now, without him, the options open up massively. The loss of Van Dijk speaks for itself, "he says. Liverpool have to go to the market and that could alter Madrid's plans with Upamecano.
Photos from as.com