The contracts were signed minutes ago. The English club, by policy, will not pay the clause and there was an agreement of € 8.75M. The Uruguayan is committed until 2025.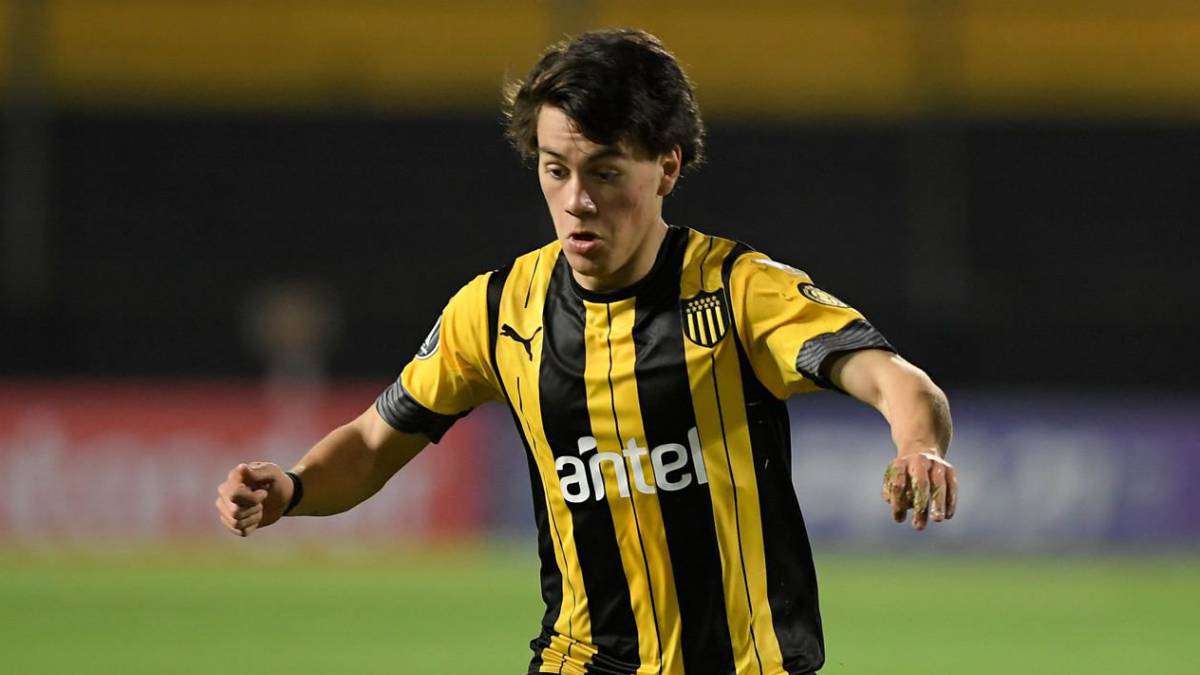 The case regarding the future of Facundo Pellistri (18 years old), the great jewel of Uruguayan football, has just come to an end a few hours after the closing of the transfer market in England. A few minutes ago the contracts were signed and the attacker has committed to the next five seasons with Manchester United, which by club policy has tried by all means not to pay the termination clause, of 10 million dollars. You will pay for it something else, in fact: about 10.25; at the exchange rate, according to the documentation, 8,750,000 euros. Peñarol will make it official at 8:00 p.m. on Monday in Uruguay.
A few months of many negotiations culminate in this way. Pellistri, followed through Juni Calafat by Real Madrid, who nevertheless never bid for him, was close to Manchester City in July. However, Peñarol rejected the English proposal for being about 100% of the footballer's pass, which prevented him from receiving a percentage for a possible subsequent sale. Now he has secured 20% on the capital gain of an eventual transfer, an amount that the former '10' of the Montevideo team renounces for going to United and in a most significant deference with the club that has formed him.
Before his move to Old Trafford, where he will arrive on Tuesday, Pellistri was even considered a new Lyon player. There was an almost total agreement between the parties, in the absence of only a few fringes that they hoped to resolve. After very long meetings, the last of more than six hours last Friday, the talks broke down. In these, United broke in, which in an express operation has acquired one of the greatest talents in South America.
Photos from as.com