Torres is champion of the World Cup of electric motorcycles
A sixth in the last race is worth him to be crowned with 17 rental points over Ferrari and Aegerter. Tuuli won, with Di Meglio and Hook on the podium.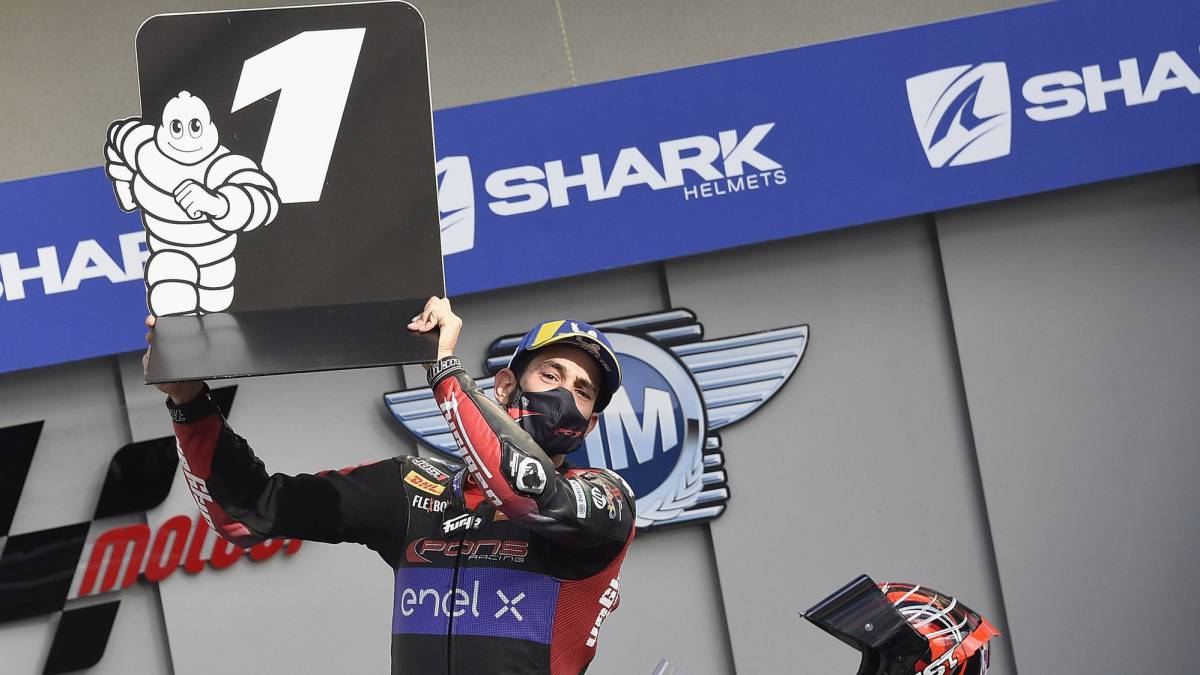 Torres is already champion of the World Cup of electric motorcycles, and in his debut year in MotoE. From 40, his number, to 1 champion, as said on the shirt prepared for the celebration in the Le Mans lap of honor that the Pons team had prepared for him, in a nod to its main sponsor, Los 40 Principales. The Spaniard earned him a sixth place in the last race to be crowned in the second edition of this championship, with 17 rental points over Ferrari, who finished fifth, and Aegerter, who was fourth. The race was won by Tuuli, the first ever winner in MotoE history, with his victory in Germany last year, with Di Meglio and Hook as podium partners.
Torres became the first Spaniard capable of winning a race with electric motorcycles on Saturday and now he also becomes the first champion. Last year it was Ferrari, which has to settle for the runner-up. His fall in the race on Saturday, as well as those of Aegerter and Casadei, made things easier for a Torres who has not shaken his pulse. No wonder, because he is an experienced rider who presents Moto2 and SBK World Cup victories on his record. Currently, in addition to running this MotoE Cup, he is also in the SBK CEV and it remains to be seen where he will race next year.
Canepa, Simeon, María Herrera and Cardelús finished behind the new champion to close the top ten positions. Ramírez was one of those who did not finish, due to a fall, the same as Granado. The Brazilian was about to take Torres with him to the ground after the start, in the third corner, and it was not the only scare for the fox, because Medina fell in front of him. Undoubtedly, this weekend at Le Mans luck was on his side, and God deserves it. He is a crack on and off the track. Congratulations, champion, champion of some motorcycles that go on batteries and weigh 260 kilos, which makes driving difficult, although somewhat less for Jordi Torres.
Photos from as.com