Today's matches, October 7, international friendlies: schedules and TV
Check the schedules of the international matches for today, October 7 and how to watch live on television. Portugal-Spain, France-Ukraine ...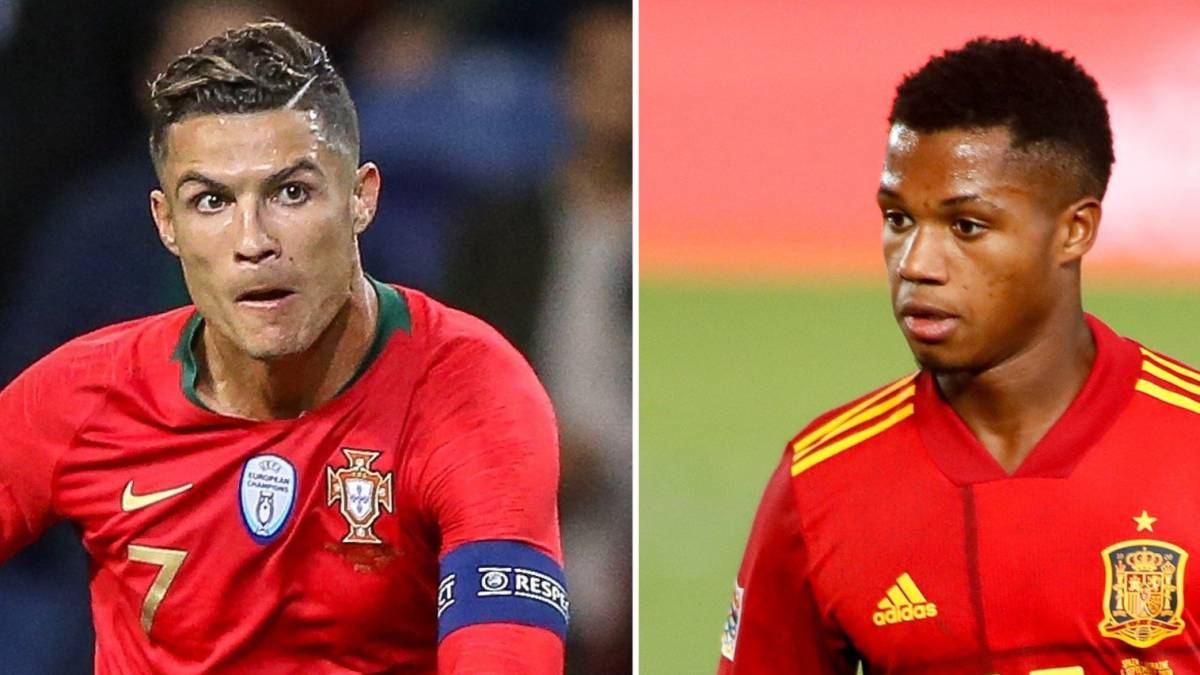 LaLiga faces its first international break and, like the rest of the players in the world, the chosen ones leave with their national teams to play several games in this FIFA break. Today, everything will start with friendlies before the League of Nations returns in Europe.
The most prominent matches will be played in Portugal and France. In the neighboring country there will be an Iberian derby between the Portuguese and Red teams. Cristiano Ronaldo will once again face a team, ours, who are not very good at it and against whom he has suffered several tough defeats throughout his career. Now, as current European champion, he defends the throne until next summer when they will have to revalidate or yield. Encounter between two favorites to everything that can be seen on La1 of TVE.
The world champion will also come into play this October 7 against Shevchenko's Ukraine. The coach has had problems filling in the list and they will have to put their goalkeeping coach at the last minute, who is coming out of retirement for a day, although it seems difficult for him to play against Mbappé, Griezmann, Pogba and company.
The Netherlands, with a change of coach after Koeman, will face the Mexican team and Germany will face Turkey. Review below the full list of international friendlies for today.
International friendlies today, 7 October
15: 00 Zambia-Malawi
18: 00 Cyprus-Czech Republic
18: 00 Denmark-Faroe Islands
18: 00 Estonia-Lithuania
18: 00 Malta-Gibraltar
18: 00 Montenegro-Latvia
20: 15 Luxembourg-Liechtenstein
20: 30 Austria-Greece
20: 30 German-Turkey
20: 45 Andorra-Cape Verde
20: 45 Slovenia-San Marino
20: 45 Italy-Moldova
20: 45 Netherlands-Mexico
20: 45 Poland-Finland
20: 45 Portugal-Spain
20: 45 Switzerland-Croatia
21: 10 France-Ukraine
Photos from as.com