"Every time Djokovic is complicated, he asks for medical assistance"
Pablo Carreño appreciated the entrance of the assistance to Djokovic in his quarter-final match. "I don't know if it's chronic in the shoulder or just mental," he added.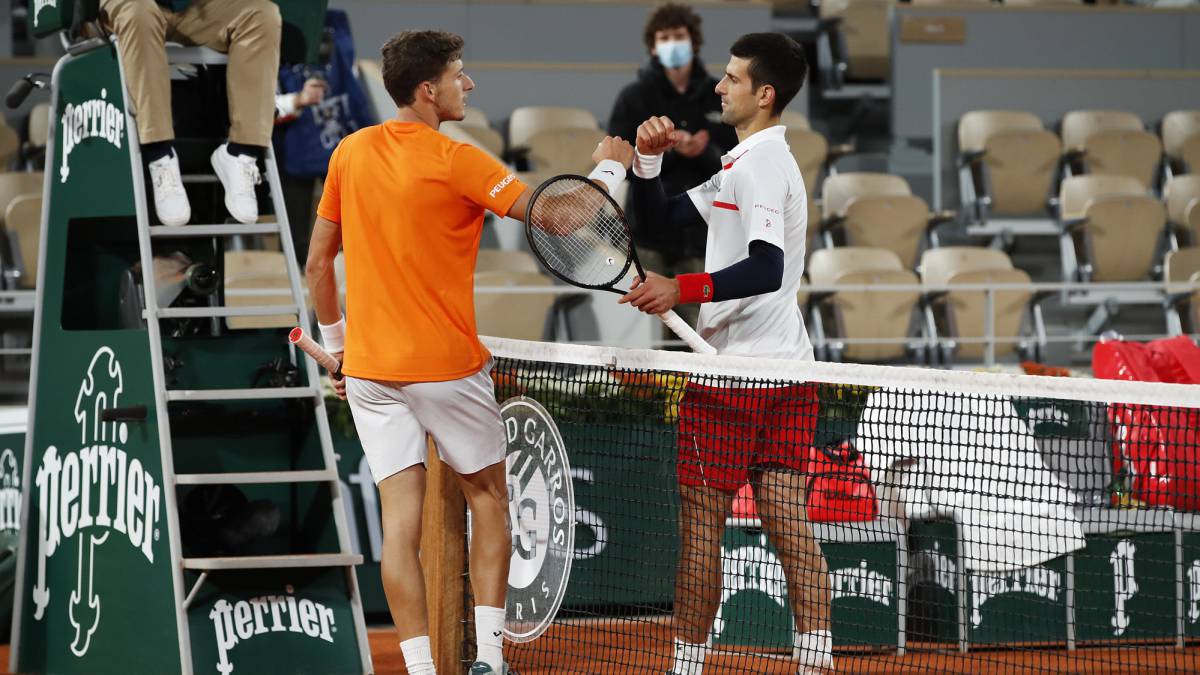 The Spaniard Pablo Carreño, who lost in the Roland Garros quarter-finals against Serbian Novak Djokovic, claimed that he put the world number 1 in trouble, who according to him resorted to his ruse of calling for assists. "Every time he is in trouble, he usually does it, it means that I have put him in trouble, that he was not comfortable, that I have managed to have a high level and that he had doubts," he said after falling 4-6, 6-2, 6 -3 and 6-4.
"Every time the game gets complicated, he asks for assistance, I don't know if it's something chronic in the shoulder or just mental. But it hasn't got me off the track, I knew what would happen, it happened at the US Open and here. And what will continue to happen "he commented. Carreño made a "very good balance" of the tournament and of the last months, when he played his second semifinal of a great one in the United States.
"My level has risen, I have the respect of the players again, they see me dangerous again. When I play at my best level I show that I can fight with anyone. It is a positive dynamic, which is accompanied by results," he said. Carreño assured that the duel against Djokovic was not "great" and recalled that he had chances to break his rival's serve in all sets.
The Asturian assured that he feels that he has recovered the level he had two years ago, when injuries made him fall in the ranking, but that now he feels a better player. "This year I have had a lot of time to train, physically, mentally and tennis. I have worked conscientiously, the quality leap has been great. We are on a very good path", commented the Gijón tennis player.
Photos from as.com