These Storm are a torment: reel and title in the bubble
Seattle Storm clinched a new WNBA championship. It's two in three years for them. Breanna Stewart is the MVP; Sue Bird, the legend.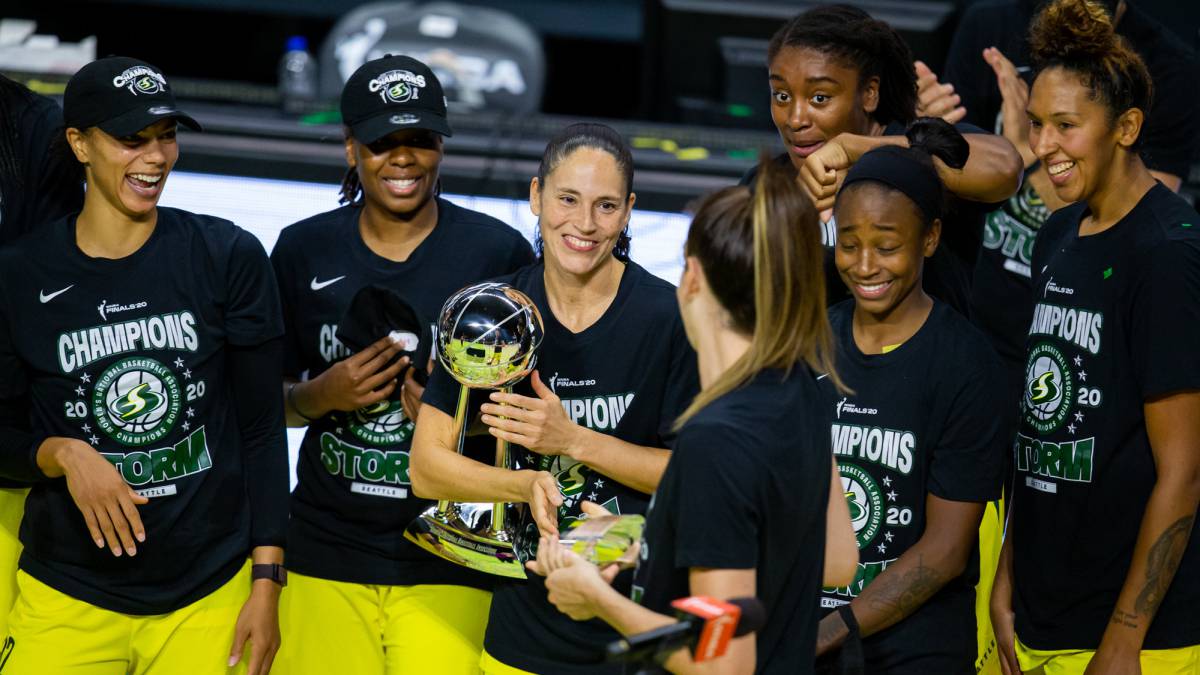 The Storm are WNBA champions again. Twice in three years. Only the Mystics of an Elena Delle Donne in historical numbers and who was absent from this bubble in the middle of a tremendous controversy has overthrown them in recent times. That and that last year they did not have Breanna Stewart, their MVP, due to a very serious injury produced in the Euroleague.
Like the NBA, the WNBA raised a bubble in Florida this summer. Bradenton, at the IMG Academy, is where the girls' has been held. And there the result has been the same as outside of them: a Storm that continues to dominate the League by hitting points and defenses that can suffocate even the most painted. This is what has happened to the Aces, who started the year with news but at the moment of truth they have not had Kelsey Plum and Liz Cambage, two of their best players. Those of Las Vegas enjoyed the presence of the MVP of the Season, the young A'ja Wilson, but their participation was not enough either.
The Aces and the Storm arrived with the same qualifying balance (18-4) and with the same safe conduct in the playoffs: re-enlist in the semifinals. Upon reaching the final series, history has not been even half similar: after five games, three victories were needed and Seattle won 3-0. The last day, resolved by a near-insult 92-59 (this being the biggest difference in a Finals match ever).
For Breanna Stewart, it is not only coming back in the best possible way but doing it with another MVP award under her arm. Being the best without discussion. In the regular season he averaged 19.7 points and in the postseason he raised the mark to 25.7. In the Finals he has scored 85 points in three appointments. At 26, he is much closer to the throne of the WNBA queen.
For Sue Bird, it is to keep winning. Closer to retirement than ever, closer to being more of a legend than he already is. Since 2004, winning all the great women's basketball championships that one can imagine. In his case, it is the fourth title of the WNBA.
Photos from as.com