There will be another Djokovic-Carreño
Pablo Carreño went out against the German Altmaier and will play for the second time the penultimate round of the French Grand Slam against Djokovic. Rematch of the past US Open.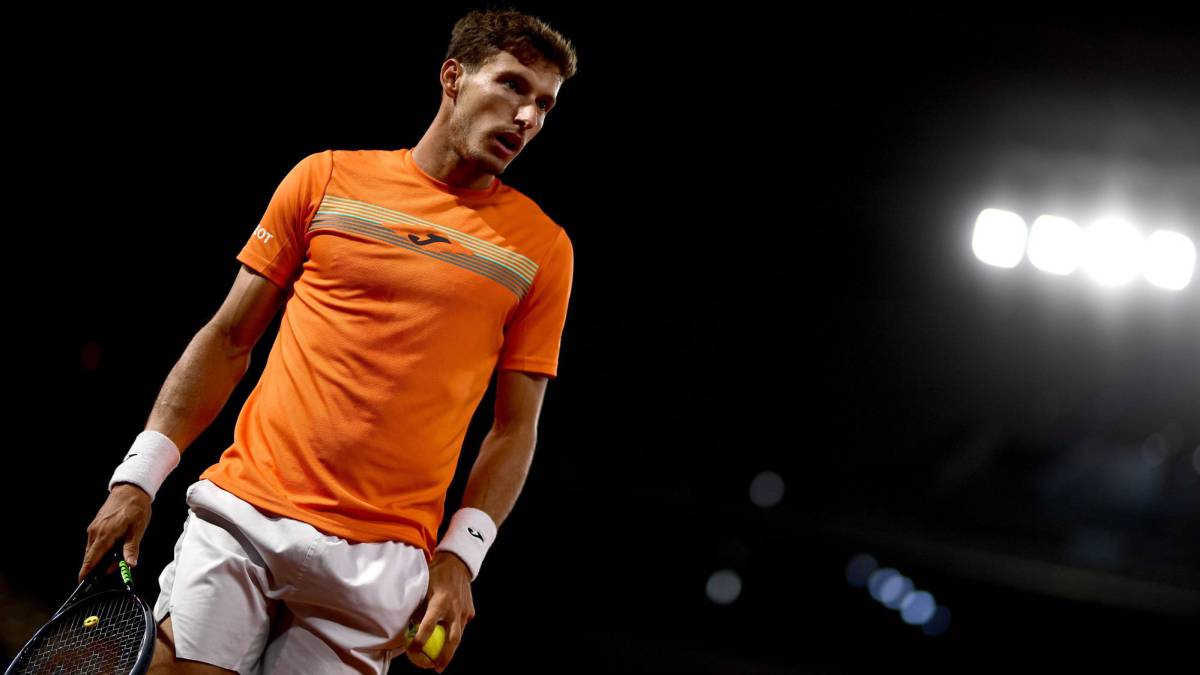 Just 31 days after Novak Djokovic and Pablo Carreño crossed paths in the round of 16 of the US Open, in that match that ended like the rosary of dawn with the Serbian disqualified for hitting an involuntary but reckless pitch to a chair judge, both will meet again this time in the Roland Garros quarters. Djokovic won the Russian Karen Khachanov (6-4, 6-3 and 6-3 in 2:23) with a little more work than he had had on other days in Paris in Paris (6-4, 6-3 and 6-3 in 2:23) and Carreño dispatched at night, but without treachery in a duel that he moved to the Chatrier, the surprising German from the previous Daniel Altmaier (22 years and 186th in the world) by 6-2, 7-5 and 6-2 in 2h: 22.On Wednesday, faces will be seen again with the memory of that strange September 6, in which the Asturian took the world number one to the limit, which became entangled in a sequence of tension and bad humor before the fateful mistake that led him to run out of a chance to win his 18th Grand Slam. Do not forget that at the time of the event, the Spanish had come back and was winning 6-5 in the first set. Also, he is still in great form and will not be such an easy opponent for Djokovic. "Carreño is very solid. It puts you under a lot of pressure. He grew up playing on clay and these conditions suit him well, because the ball doesn't bounce much and plays flat from the corners. He expects the mistake, but he can also enter the court and play backhand from the line. It's very complete, "says Nole of his next opponent.
This Monday, in his 350th ATP match, he proved again why he deserves to be in the last rounds of the majors. Against Altmaier, an uncomfortable tennis player, who plays in spades and who is capable of executing great blows and also missing with a bang, like a fairground shotgun, he brought out his know-how, especially in the second round, when with 5- 2 against won five games in a row with a tremendous physical and technical display. And that he was not quite well and that is why he asked for a medical downtime, so that they could give him some medication. "" I had stomach problems and general discomfort. I've been a strange couple of days. I went to the doctor before the game and he took my temperature and everything was fine. In the game they gave me something to prevent nausea and it worked, "said Pablo. And he did not lie, because in the third set he sent with a 4-0 for a partial of 9-0 since that disadvantage. With 85% of first aces inside there was no actor to stop him. Carreño is the 13th Spaniard to reach the at least twice to the quarterfinals (he already did in 2017) at Roland Garros as Nadal, Ferrer, Corretja, Robredo, Bruguera, Albert Costa, Ferrero, Higueras, Moyá, Orantes, Almagro and Gimeno. A large and select club.
Results and schedule
Photos from as.com