"If there is a competitive Red Bull in 2021, they need not worry"
Max's father sets this condition for him to continue with energetics. "It is time for Red Bull to make a car that can be a champion," he adds.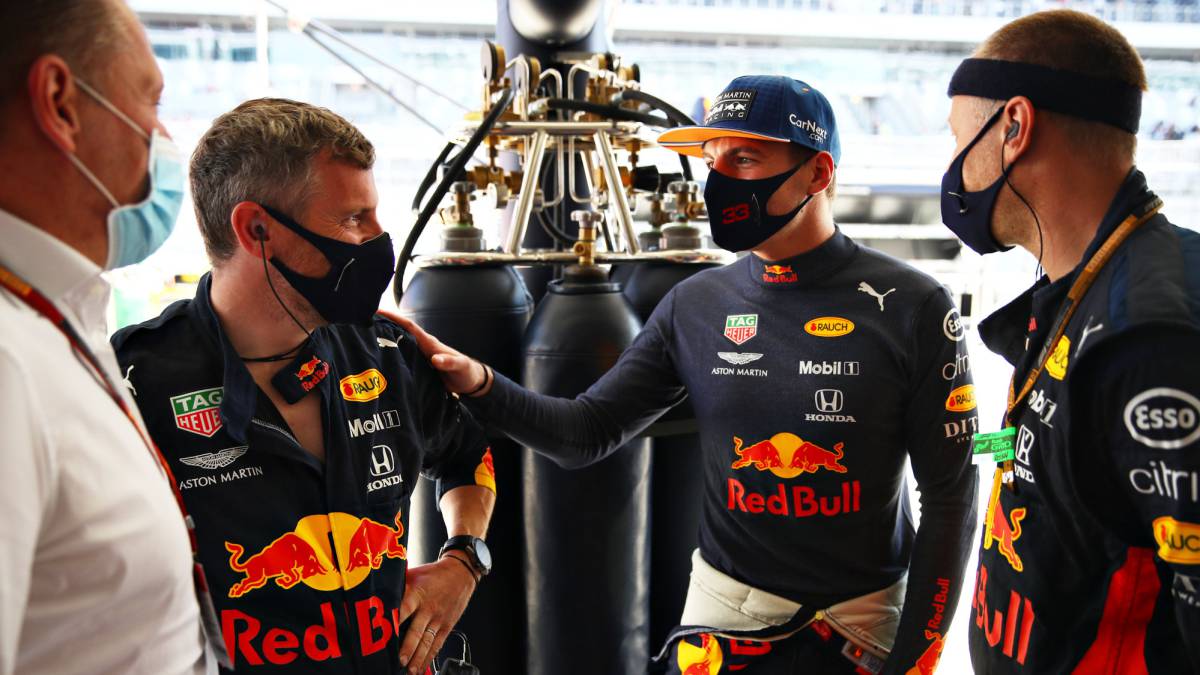 Honda's announced departure before Formula 1 enters a new regulatory era in 2022 has left Red Bull with a difficult ballot to manage. By then, the energy team will have to find a way to continue competing with a competitive engine, either choosing to try an agreement with Mercedes or Ferrari (Renault is the last option) or taking advantage of Honda to manage it with its own resources or with a new partner. But their concerns will not end there, because they must also ensure a future with Verstappen.
The Dutchman is the driver around which the entire Red Bull project revolves and they cannot allow him to leave, something that could happen at the end of next year if Max enforces the clause that could end his contract if he does not have a competitive engine in your car, as reported by AS. Now, if we listen to the statements of his father Jos in 'De Telegraaf', those of Milton Keynes could make sure that their young star is not going anywhere already in 2021, without having to wait to close the matter of his new engine.
How? Giving you a competitive car capable of fighting with Mercedes. "We'll wait to see what happens. All the words from the outside world are of little use to us. It's time for Red Bull to make a car with which they can become champion. If Max has a competitive car next year, they don't have to worry about nothing. That is the goal: to become world champions, "says Jos Verstappen. So simple, and so difficult, because catching up with the best of the hybrid era in a year with so few changes will be a challenge.
Photos from as.com