Koeman will speak to the Dutchman when he returns from the national team break. He considers it essential to recover it in terms of lost confidence.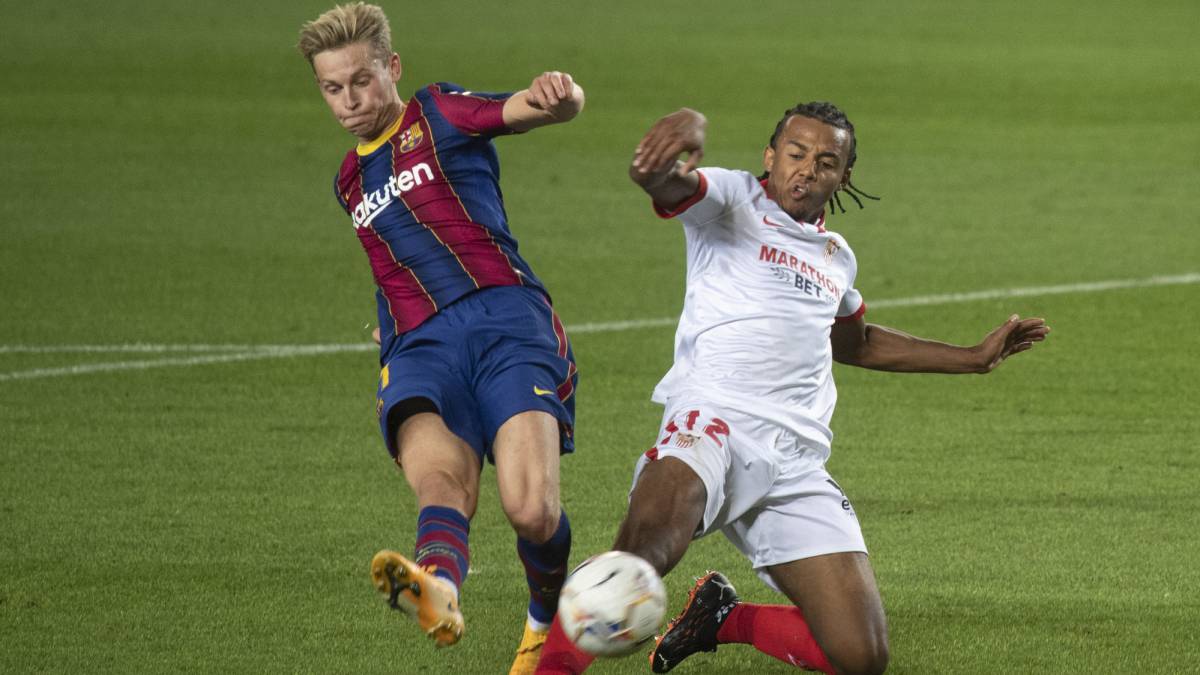 Frenkie de Jong had a disappointing start to the season. Loose in the three friendlies prior to the start of the League, inconsequential in the 4-0 against Villarreal, acceptable in Vigo, against Sevilla his match left Koeman cold, who has found a footballer worse than the last time he coached him with the Dutch National Team. De Jong had a very low percentage of success in the pass (82%), especially considering that he is a player who plays a lot in short, with association, and very little in long. Several losses could have cost Neto an upset. Beyond that, De Jong did not win individual duels against the Sevilla players. Basically, it is not imposed.
De Jong's involution is surprising. It was already known that he was a midfielder with problems to step on the area. Despite playing an exceptional Champions League with Ajax before arriving at Barça, that season he scored zero goals and gave zero assists in the competition. There are players, however, who do not stand out for their numbers but for the dynamics of play they give to their teams. In the absence of improving his figures, that seemed the role of De Jong at Barça. Make more fluid and refresh a football that was beginning to bore. But de Jong, to Koeman's surprise, has failed. So much so that, when everyone expected that the arrival of Pjanic would condemn Busquets, today the youth squad resists the pressure better than the Dutchman.
There, however, appears the figure of Koeman. The Dutchman awaits the return of De Jong, now concentrated with the Orange National Team, to do therapy with him and try to regain his best level. The Wembley hero had several tactical priorities upon his arrival at Barça. The first, change the game system. One of the reasons for the 4-2-3-1 is De Jong, from whom he wanted him to drop as with Ten Hag in Ajax or in his National Team.
But De Jong is still self-conscious and at Barça there are already some voices who remember that his price, 85 million euros, demands much more. The player already admitted that he was not "totally satisfied with his first course". After a presentation and some exciting first matches, and love at first sight with Barcelona, the illusion around the Dutchman has decreased. De Jong is expected to have more courage with the ball, more line breaking, more decision and much more arrival. Conditions has. Koeman considers it essential to get it back in terms of trust so that he can believe it again.
Photos from as.com