The Briton appears at the Vuelta in what he calls the "final phase of his recovery." The leader of Ineos will be the Ecuadorian Carapaz.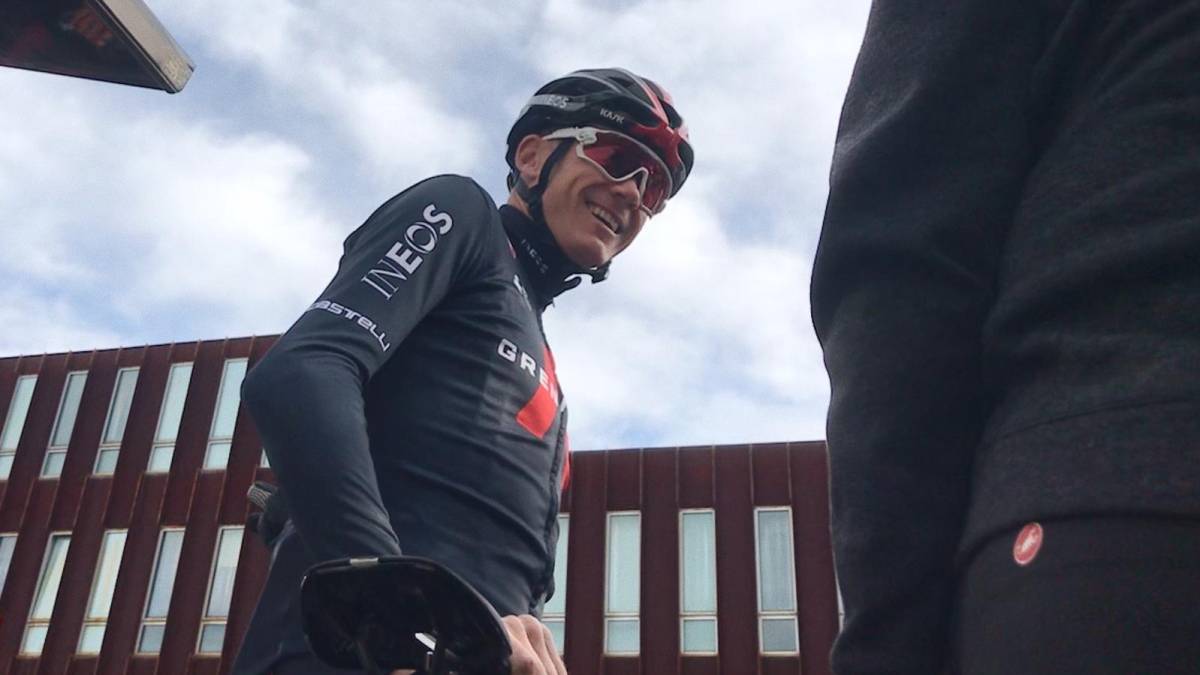 Chris Froome has not played a big one since the 2018 Tour in which he finished third and his teammate Geraint Thomas took away. Much has rained since then, and more so for the British runner of Kenyan origin, to whom a terrible accident during the Dauphiné 2019 changed everything. The serious injuries forced him to immerse himself in a long recovery process to try to return to the highest level, something that he has not yet achieved. "After my injury, I went back to racing very light, but I missed speed, riding fast, rhythm ... I've had a long recovery process, but I feel like I'm in the final phase," he commented in a digital meeting with journalists accredited in La Vuelta, including AS.
The turns of this atypical season have led the Briton to the Spanish round, the race in which he was uncovered in a distant 2011 (he debuted his record at Peña Cabarga), an edition that ended up winning due to the disqualification of Cobo, who added to conquered in 2017. That cyclist who seemed then called to mark an era, and did so with his four Tours (2013, 2015, 2016 and 2017), the 2018 Giro and the two victories in the Spanish round, returns to the appointment where he began to stand out at a time when he must rediscover himself. "It's hard to tell if I'm in shape. I haven't run a big one for two years, and my last race was Tirreno (more than a month ago). I'm going to go day by day and see how I feel ", the Briton assures naturally.
Because he will not put pressure on himself, and from day one the winner of the big seven affirms that his objective "will be to support Richard Carapaz." This is what they know in the structure, and the Ecuadorian, who had planned before the pandemic to fight for the Giro and will be the only big one that does not run, is grateful for "having a runner with Frooma's experience, which will bring much peace and confidence in the team. "
A team, Ineos and before Sky, which he says goodbye to after a decade in which he became one of the greats. At the age of 35, he will face a new experience at the helm of Israel next season. "This Vuelta is going to be a mixture of emotions. It is a race that I love, as I have always said, although this year is different and we are going to experience a different climate, and it will mean the last with Ineos… ", he reflects. Although the best news would be to see Froome recovered from an injury, he is confident: "I don't know how I'm doing, I don't have many references either, I hope I feel better every time" .
Photos from as.com