The UCI fines Education First for its new jersey
The International Cycling Union has punished the EF 4,500 Swiss francs for failing to comply with the regulations in relation to their new clothing.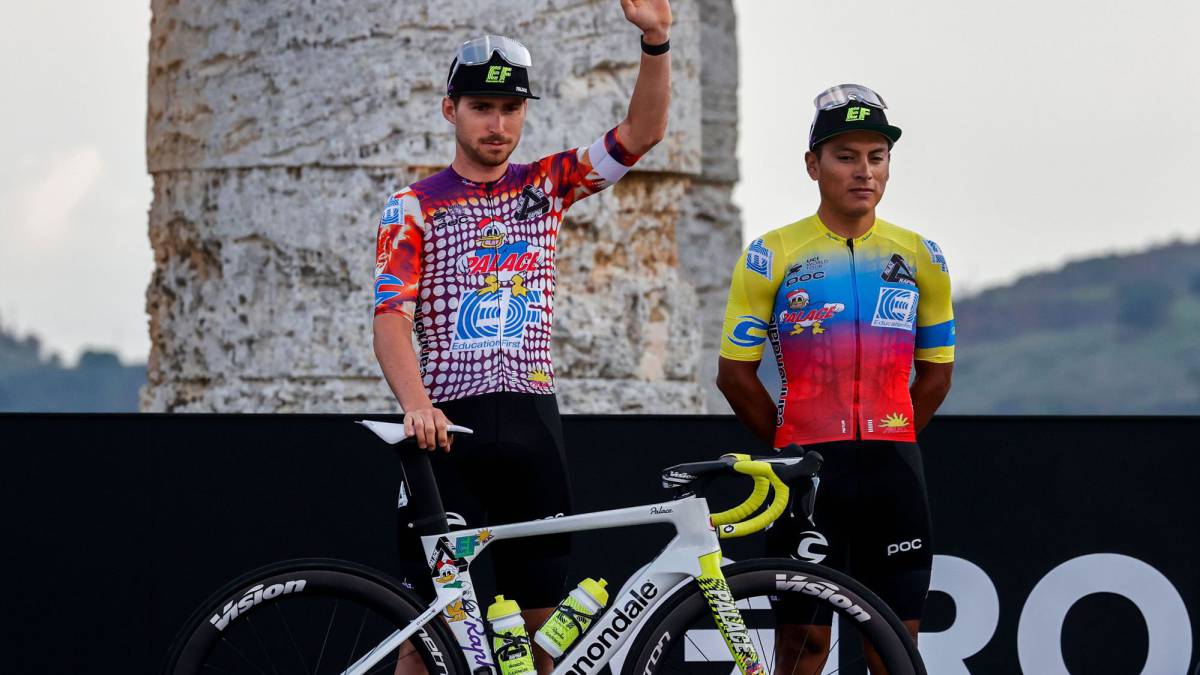 The focus at the presentation of the 103rd Giro d'Italia was on Education First, which presented some new jerseys. The cycling team collaborated with the brands Rapha and Palace, from the world of skateboarding, and impressed the fans with their new clothing. Several garish colors were combined, and a duck logo stood out on the runners' chests. Even in yesterday's time trial, the EF runners wore helmets that simulated the head of a duck.
Now, this news is news again. The International Cycling Union (UCI) has confirmed the fine to Education First of 4,500 Swiss francs (about 4,100 euros) for failing to comply with the regulations. "All jerseys must be sent to the UCI in their final version for approval in accordance with article 1.3.036 of the UCI Rules, including a temporary change of clothing for an event, in particular to avoid similarities with other jerseys or that contain a prohibited sponsorship ", began the statement of the UCI. "The EF Pro Cycling Team showed a different jersey than the one sent to the UCI at the presentation of the Giro. As a result, the team deliberately failed to comply with the stipulated process, and has been fined 4,500 Swiss francs by the UCI Stewards Panel. The team has been invited to regulate its situation by the UCI, which has allowed it to start the race with that jersey ", the organization said.
Reactions from Education First members were not long in coming. Jonathan Vaughters, the team's sporting director, responded to the UCI on his Twitter. "UCI guys, you're always looking out for the best interests of the sport, aren't you? Thanks for the $ 4,000 in fines for bringing our crazy ducks. I hope David Lappartient takes advantage of his dinner thanks to us. Enjoy it!" Vaughters commented on the controversial UCI decision.
Photos from as.com