The two most iconic images of Nadal, united in time
The Balearic won his thirteenth Roland Garros in October. Two years ago, at this time, he helped his neighbors after the serious floods in Mallorca.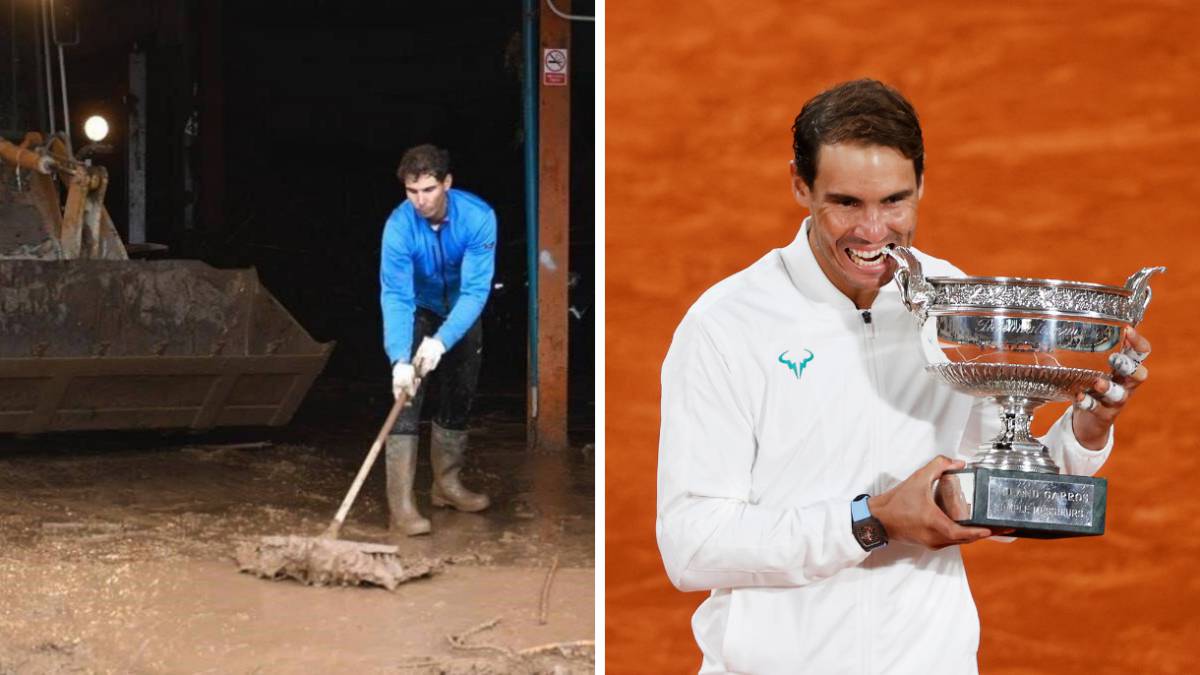 Rafa Nadal has once again made it clear that he is an example both on and off the track. His thirteenth title at Roland Garros is the result of the perseverance that Nadal shows in each game and in each training session, since he started under his uncle Toni Nadal until today with the help of Carlos Moyà and Francis Roig.
The extraterrestrial Nadal on a tennis court also shows his more human side and his commitment to the great problems of society. In fact, the Spaniard has expressed his opinion on current issues on many occasions speaking clearly and openly.
With his victory at Roland Garros this October, the example that Nadal is also off the slopes has been highlighted once again. In the month of October, but two years ago, Nadal put on his overalls, put on his boots and with a broom in his hand he was able to help the residents of Sant Llorenç del Cardassar after the serious floods suffered by the The island of Majorca and specifically this town, which left 12 dead and considerable material damage.
In October 2020, Nadal wanted to offer his countrymen now one of the most important titles of his career: his thirteenth Roland Garros that allows him to equal Federer's 20 Grand Slam. An example on and off the track.
Photos from as.com