The Timberwolves consider transferring number 1 in the draft
The Minnesota team is torn between betting on the future to develop another star or trying to move up immediately.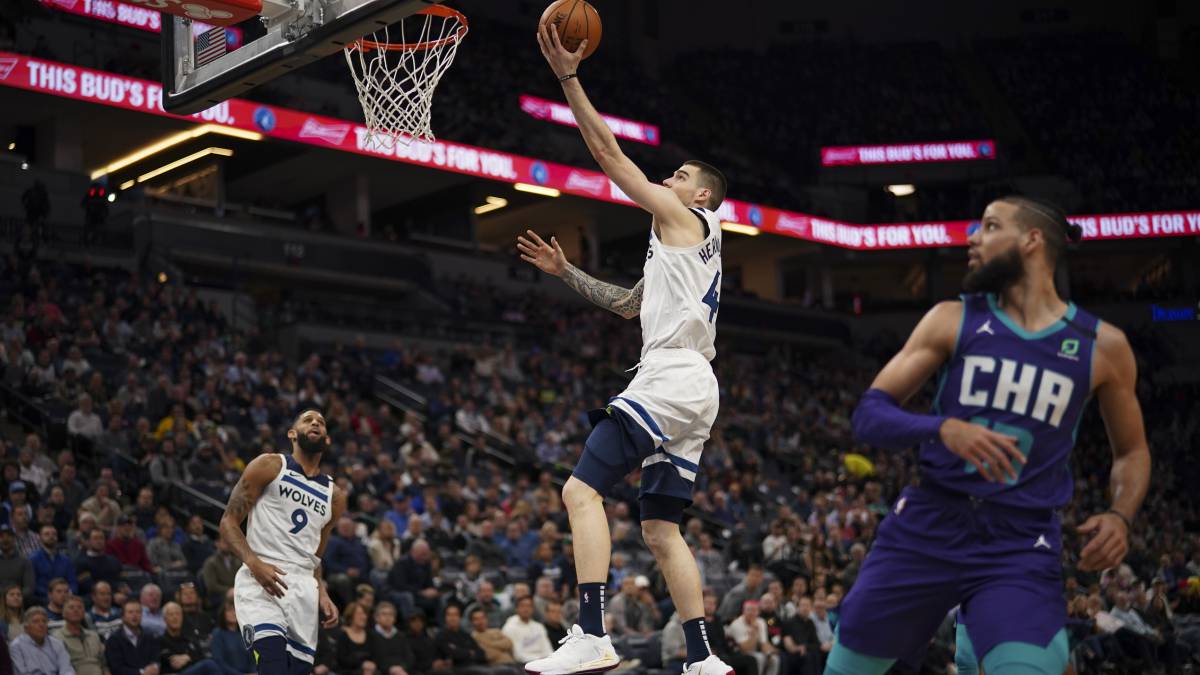 The 2020 NBA Draft positions may vary by order of the teams themselves. Being a lower level litter, a priori, than the previous ones, those who take the top positions are not clear whether to bet on the players who arrive or try transfers to acquire already contrasted players. It is the fight between the future and the present. The Warriors were already seen in those before the lottery was held, which raised them to second place, and now they also occur in the Timberwolves, who have the first choice.
According to Kevin O'Connor (The Ringer) has revealed, the intention of the Wolves to get rid of that pick 1 is serious. The team already moved into the market not long ago to get D'Angelo Russell, who was precisely in the Warriors, and the partnership with his friend Karl-Anthony Towns seems proactive enough that they try to add another great player and thus be a real threat in an already complicated Western Conference. Towns has a contract until 2024 and Russell will continue until 2023, so they have three years to put together a structure with which to fight for positions higher than those that their fans have accustomed.
The presumable number one of this generation will be Anthony Edwards, from the University of Georgia. For these possible transfers to take place, the NBA must approve the reopening of the market, a mere formalism that has nothing to do with free agents (who will have to wait until December). Draft 2020 will be held on November 18.
The position of the Spanish team, Juancho Hernangómez, is yet to be determined. The intention of the president of operations, Gersson Rosas, was to renew him. Except for a contractual change, he would not enter into any operation of this type because his agreement concludes with the 2019/20 season and he must sign a new one if he wants to continue in the NBA.
Photos from as.com