The Spanish in the Giro: Bilbao remains third by 12 "
Castroviejo signed a great time trial to enter the top-10 of the stage. For its part, Bilbao narrowly kept third place overall.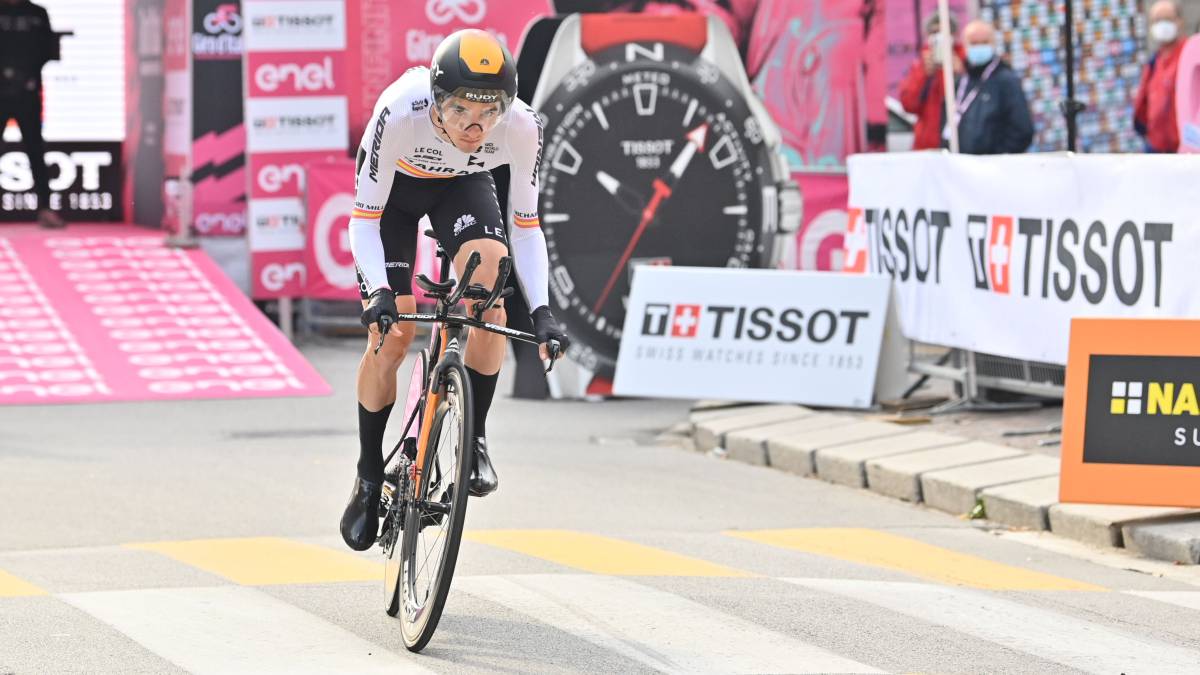 The fourteenth stage of the Giro d'Italia served to mark the first important differences in the general classification. Pello Bilbao moves away from Almeida and Kelderman, but manages to keep third place. Pedrero was deflated and Castroviejo did a good job.
The Spaniards in the fourteenth stage of the Giro
Jonathan Castroviejo (8th): he is a specialist against the clock and he proved it once again. Great Turn of the Ineos runner, who enters the top-20 of the general classification.
Pello Bilbao (22nd): the Spanish time trial champion suffered during the day. His fatigue from the Tour is showing, but he maintains third place overall.
Víctor De La Parte (45º): good performance on the clock. He is very hidden in helping Zakarin, but the poor performance of the Russian can free him.
Antonio Pedrero (64th): did not have a good day and lost more than five minutes against Ganna. He remains 13th overall, but now sees the top-10 at more than three minutes.
Óscar Rodríguez (88º): Fugslang, their leader, loses more and more options and that can give him greater freedom.
Héctor Carretero (117th): he did not spend too much energy on a day when he had little to do. He will continue to fulfill his duties as a gregarious person.
Albert Torres (124th): like Carretero, he was aware that today there was no need to spend too much.
Daniel Navarro (125º): he didn't waste too much strength either. Tomorrow may be a good opportunity to seek victory.
Sergio Samitier (138th): the time trial is not his best discipline and it was demonstrated by arriving more than eight minutes behind the winner. It remains 16th overall.
Photos from as.com